 We've done a bit of looking at trends and threads you wouldn't want be caught dead in over the last little while, so I thought today we'd have a chat about new season not-too-trend-mad things you might actually want to wear.
I'll go first, okay, and then you have to tell me what you've got your own beady eyes on.
Here are some of the SS13 drops that are giving me the wants right now: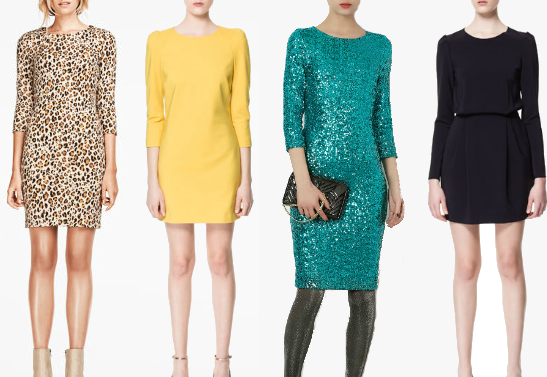 l-r: H&M, €24.95 // Zara, €49.95 // Topshop, £68 // Zara, €79.95
Dressing through the changing season can be tricky: the shops are full of tempting new loveliness despite the fact that it's still quite freezing out. My solution this year is to stay in microfleece tights until I actually pass out on public transport and pair them with three-quarter or long sleeved dresses which I can layer blazers or jumpers over or vest tops underneath, gradually dialling down the opaques to a summery 80 denier as the months go on.
There are piles of sleeved dresses that will still work in "summer" about at the moment, so my suggestion to anyone else who likes to put their upper arms away, regardless of the time of year, is to stock up before they're replaced by bikinis and strapless micro minis.
Which will very probably be next week.
Advertised
blazer, €65 // top, €30 // trousers, €35
I'm not exactly sure how there isn't already a boyfriend blazer and a pair of skinny black trousers in my wardrobe already, but it's a situation that this promo shot from A|wear makes me think needs to be rectified STAT.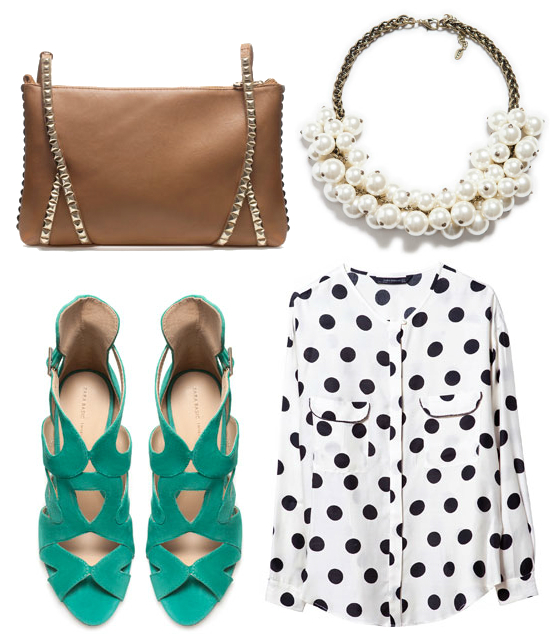 bag, €39.95 // necklace, €22.95 // shirt, €49.95 // shoes, €59.95
The single biggest threat to my bank balance in recent times has come from Zara, and they're at it again with their new season gear. That messenger bag screams Valentino (when it's not screaming "BUY ME, Lynnie! I'll go with EVERYTHING!", I mean) and although they're not entirely practical, what with the cut out sections and all, those Pantone-approved emerald heels are simply gorgeous. Like the A|wear bits above, the dotty shirt taps into the monochrome trend, which was huge on the catwalks, and would work with jeans or skirts (or my new black trousers.) And er, well, I just really fancy the look of the chunky pearl necklace, which is a bit ladylike but not prim.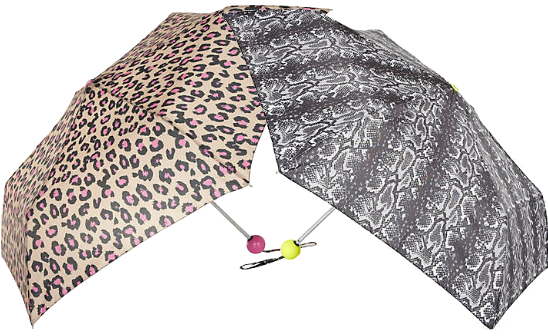 leopard print & snakeskin print umbrellas, £10 each
Forget April showers: downpours are a year-round threat with our climate, so arming yourself against the inevitable is imperative. This pair from River Island are neutral enough to go with everything without resorting to boring old black, which I like to steer clear of because there are few sights more depressing than a damp grey street blanketed in plain black brollies. The fluoro handles add a secret pop of colour and the version on the right is perfect for updating your look with a smattering of snakeskin, which is set to be the animal print of choice this summer.
Advertised
That's my current wishlist - what new season drops are on your radar right now?