 Lycra, lycra everywhere....
My wardrobe is full of gym gear (as you'd expect) but I've a bit of a weakness for growing my collection. I blame all the outfit inspiration that fills my Instagram feed.
And this week I fancied getting some new gym gear but instead of going online or popping into a sports store, I thought I would see what the high street shops had to offer. I love the fit and quality of Nike and tend to shop there the most but it can be expensive.
The high street offers value and selection and with so many retailers expanding their fitness ranges lately, I wanted to see what they had to offer.
I visited three shops that I'd heard have a good fitness selection: Forever21, Bershka and H&M. These all seem to be in a similar price bracket, about €20-ish for leggings, about €15 for a vest and hoodies for about €30. But I found that the quality certainly varied from shop to shop.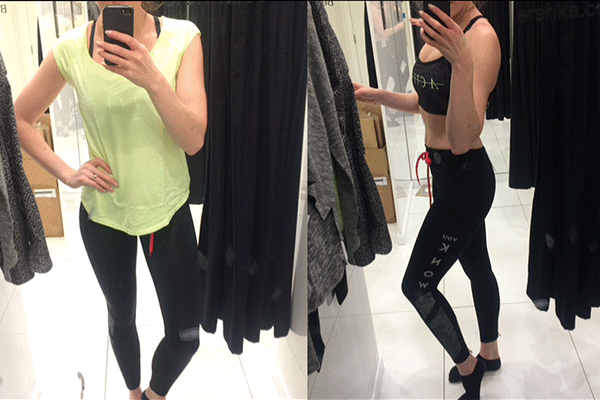 First off, I headed to Bershka. They didn't seem to have a big variety but maybe I just got them on a low-stock day as I have heard from other fitness peeps that they have great leggings.
But one of the pairs of leggings that I tried on didn't pass the squat test by a long shot which is really important to me. I don't want see-through leggings when I'm squatting or in yoga class!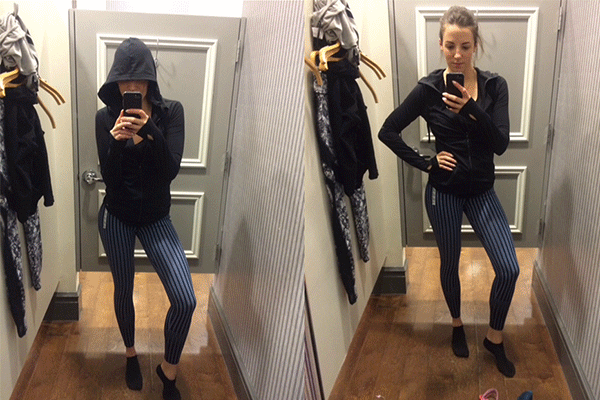 Next up was Forever 21 and the selection here is so big that there's certainly something for everyone.
And the colours were so bright that it was actually hard to pick out just a few things. I could totally have spent the day there (and that's just in the fitness department). I found a really cute white hoodie there but I just can't wear white as I wear makeup in work so it would just get destroyed.
Shout out to the tops section - they have so many bra tops in such cool colours. And if you have small boobs like me, these are perfect.
Advertised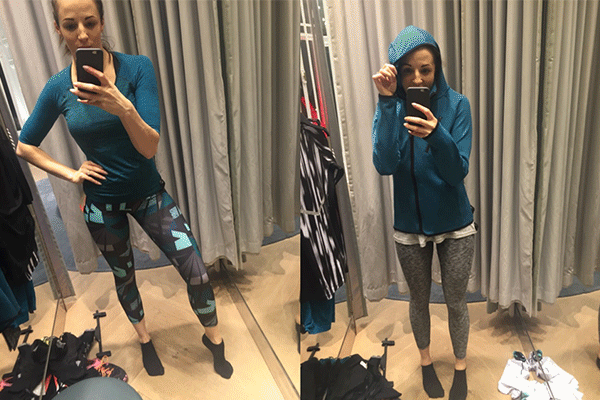 I saved the best until last. H&M was amazing and it definitely beat the others hands down.
I've gotten one or two things from here before so I did go in with high expectations. I like the quality of their gym clothes; they wash well and are fashionable as well as being comfortable during training. And they've a good selection of basics and funkier items.
I found a green hoodie in there which is almost exactly like a Nike one I have (and it was at a fraction of the price). My favourite outfit of the day was here and I bought it (I had no choice, it made me) - it's this green top and green (squat proof!) leggings.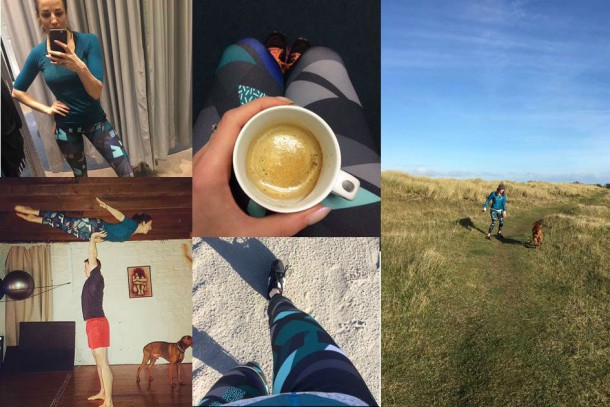 I will definitely pop back to Forever 21 and H&M again. And I'll try Penneys on my next shopping day too.
Are there any other high street shops you girls have bought gym gear from and would recommend? I'd love to test out your fav places, my bank balance won thank you but I will!
And remember, squat proof leggings for life.
Until next week,
Fiona
Follow Fiona's fitness adventure on Instagram!
Advertised