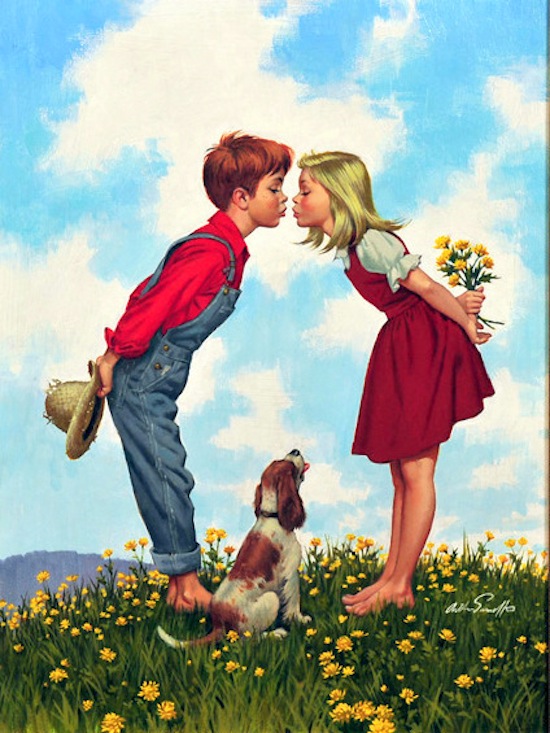 Image by Arthur Sarnoff via American Art Archive
A friend of mine - let's call her Shalannah - has recently started online dating. (For what it's worth, she rates Plenty of Fish; it's free to join and exchange numbers, and there seem to be, uh, plenty of fish in its sea.) Her biggest dilemma throughout the whole thing, typically, hasn't been rejecting the advances of married men (there are many), grappling with bad spellers (ditto) or negotiating the whole "who makes the first move into real-world contact" but what to wear on the several dates she's received since joining PoF. That's what the cool kids call it.
So what do you wear on a first date, online or otherwise?
For starters, I would always say to be yourself. If you show up in a Guns 'n' Roses T-shirt and a pair of skinny jeans with Converse, you may look cool - and this may be catnip to a certain type of gentleman - but this isn't going to go well if you're really a One Direction girl at heart and feel underdressed in anything less than a pair of four-inch heels. To quote my ideal man, Jeff Goldblum, nature will find a way.
Say you're quite a feminine dresser, with a leaning towards vintage and a fondness of tea dresses, cardigans and black tights. Congrats! You have a cute dress sense, but there are a few lines worth treading carefully when it comes to dating attire. Take these two dresses (both from Asos):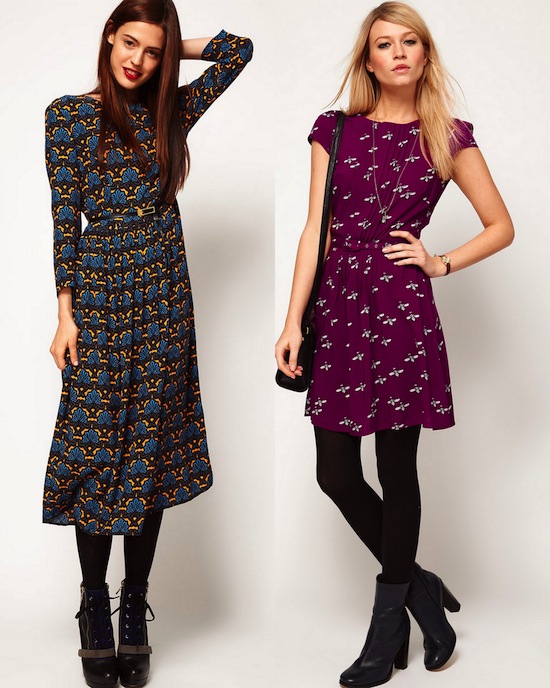 Advertised
While you might feel that the dress on the left (€66.67) is the cooler and more fashion-forward of the two, there is no doubt that the dress on the right (€55.56) is far more first-date-appropriate. Why? It's bright and feminine without screaming at you; the print is far more understated than that of the left-hand dress (which may remind him of his granny's wallpaper) and the length is a lot younger and less fuddy-duddy. Plus, it's a little less covered up - as Cher would say, show a bit of skin. That will make him think of being naked!
This dress would be perfect for an afternoon date, say, going to the zoo or to a museum (do people do these things on dates? I wouldn't know. I go to Eddie Rockets and the cinema), or, now that I mention it, for a cinema date. It's comfy, you won't feel self conscious and you won't look as if you're trying too hard!
But what about if you're going for a few drinks? I don't know about y'all, but for a night-time date I want to look a little bit sexier than the usual tea dress lark, so I'd be tempted to recommend going for a dressy top and a pair of jeans (that old failsafe!). If you're the rock 'n' roll type, go for something darker, maybe with some embellishment, lace or cut-out detailing for a little bit of oomph.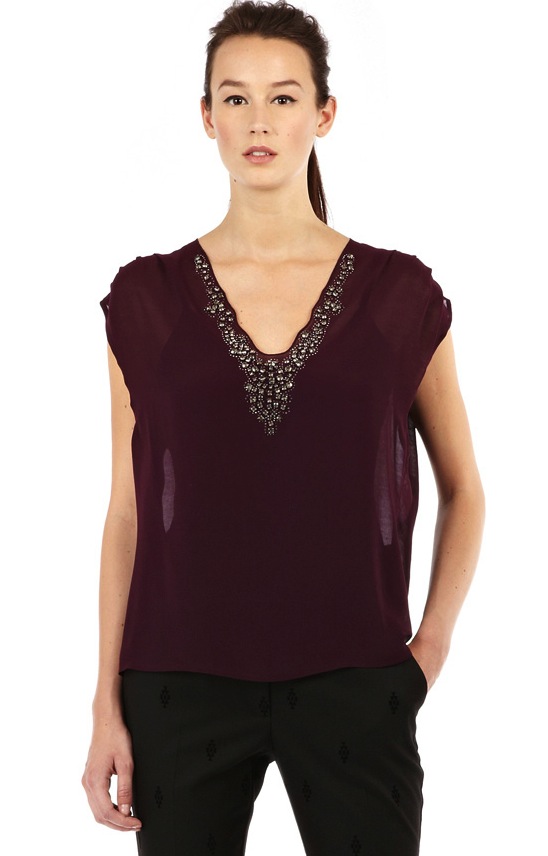 This diamante neckline tee from Warehouse (€65) is really cool and simple, but has that little bit of somethin' somethin' thanks to the embellished neckline. Plus, we all know where the V-neck leads the eyes . . . (I hate myself when I write these kinds of things, but sometimes you need to show a bit of cleavage to get a man's attention. Just sometimes!)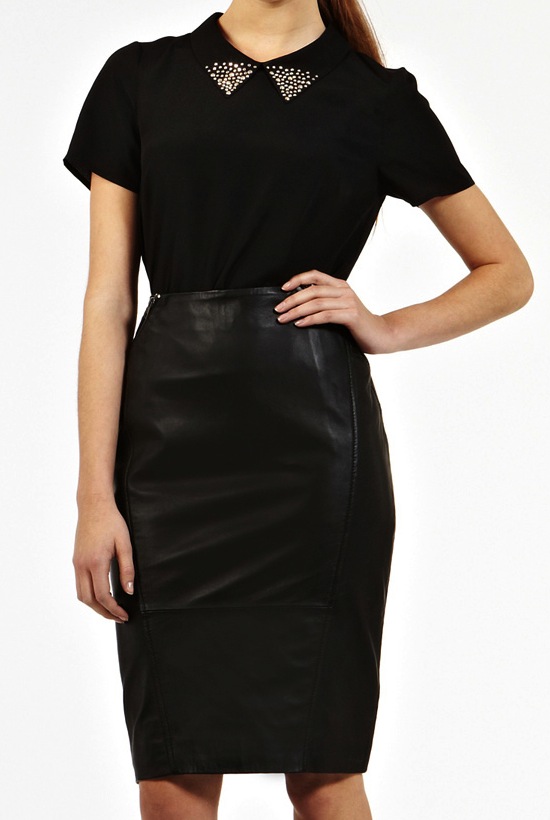 Advertised
But back to my friend - what's her advice? She reckons her best outfit so far was this faux leather pencil skirt from Oasis (€56), paired with a loose top - she felt cool, comfortable and sexy, without going overboard.
I guess in the name of full disclosure I should tell you what I wore on my first date with my fella: a black maxi dress with, um, a gold metallic mini dress over it, a leather jacket and a black cardigan. I really wasn't thinking (but obviously, if he's the right guy, he won't care) . . . awwwwww, right?!