 At '30 something' years old, I've never had the desire/courage/need (insert the word of your choice here) to travel alone.  Yes I may have gone from A to B solo but there was always someone at A and someone else at B.  My life is busy to say the least, I work full time (and then some), I have a tween-age daughter whom I've pretty much raised alone, not to mention a boyfriend, family, pet etc.  The only alone time I get these days is in my car.
I won't bore you with the details but circumstances arose that meant I was going to be in Sicily for a week alone and I decided to turn that into an opportunity for me to have a mini solo adventure.  Could I last that long and not go completely potty?  Or would it help me find my inner zen Jess (if she even exists)?  And alongside my own voyage of self discovery, I also wanted to shine a light on a part of Sicily that most Irish tour operators overlook, Siracusa.
I flew with Ryanair for €150 return from Dublin to Comiso.  They fly on Thursdays and Sundays from spring to late autumn.  Your other option is to fly Aer Lingus to Catania, which while it'll save you half an hour's drive on arrival, is usually more expensive.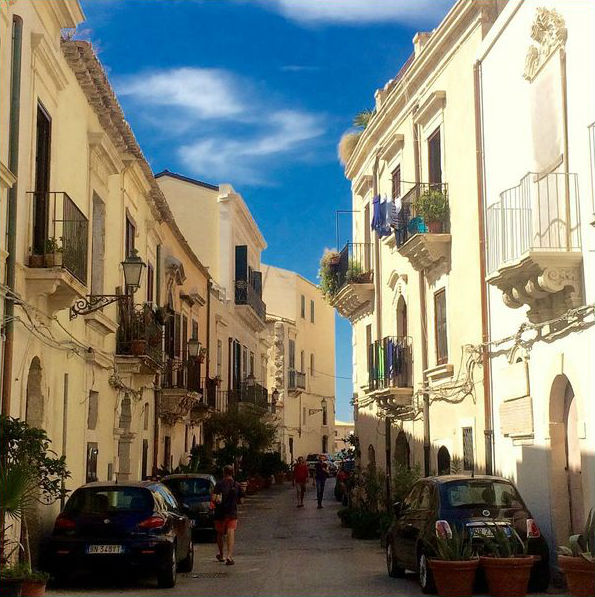 Siracusa has long held a special place in my heart; however it had been 8 years since my last visit and I was curious to see if much had changed.  At first appearance it appeared the same, but then again this town has been around for quite some time, 2,700 year approximately.  It was founded by the Ancient Greeks and is a UNESCO World Heritage site, noted for it's Greek history, culture, architecture and amphitheaters.  It is also home to the famous mathematician Archimedes.  Ortigia is the beating heart of Siracusa, the old town.  With it's narrow winding streets that every so often give you a glimpse of the turquoise Mediterranean Sea, and ruins and beautiful buildings that surprise you at every turn, it is a joy to explore.
After I had settled in I began to notice a few changes that are all for the benefit of improving Siracusa for its visitors.  There is now an electric shuttle bus service that travels around the island of Ortigia and is not only useful to us sightseers but also the inhabitants of Siracusa whom are obliged to leave their cars outside of the old town for the most part.  There are also digital information points set up at strategic intervals and free wifi in the main square of Piazza del Duomo.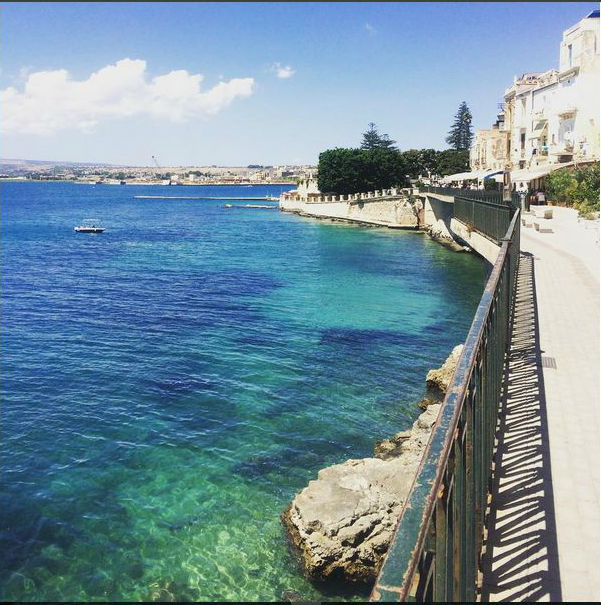 I went to meet the Vice Mayor, Francesco Italia, to learn more about these changes and what he sees as being the future for this historic town.  Francesco is a charming and handsome man who can often be seen zipping around town on his bicycle.  I sense an energy from him for a new Siracusa.  Italy, unfortunately, has a reputation for questionable politics, but is this a new dawn for this island in particular?  I ask if his youthfulness and that of the mayor (age 42 and 38 respectively) have anything to do with the positive changes that I've seen? Francesco explains that he has lived for many years in Milan as well as having traveled extensively (even to our own fair shores) and that this gives him a more international perspective.  His vision is for Siracusa to become the 'Gate of Wonders' to the South East of Sicily.
Siracusa provides the perfect base for your stay as the prices remain reasonable (unlike the tourist hotspots of Taormina and Giardini Naxos) and it's within easy reach of all of the main points of interest for tourists from Mount Etna (one of Europe's only active volcanoes), to the baroque historic sights of Noto and Ragusa, not to mention the cliff top town of Taormina and the beautiful beaches and natural reserves of Siracusa province.  Snr. Italia believes that Siracusa's main selling point is that it is a slice of living history.  The markets are still frequented by Sicilian women doing their weekly shopping and are not just a tourist construct.
Advertised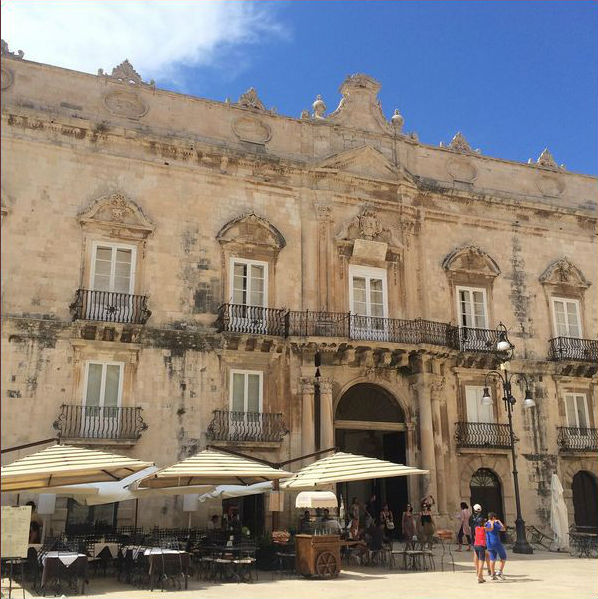 For my part I happen to agree with him.  As a solo female traveler I was apprehensive before my arrival about how I might be treated by the Italian men and their reputation with the ladies.  In fact I have never felt more safe anywhere in my life, and happily wandered the streets of Ortigia at night with the crowds of families, tourists and lovers who were out for their daily 'passeggiata' to enjoy the relief that the night brings from the daily heat.  I was also treated with the utmost respect by both men and women alike who were extremely welcoming and friendly.
I stayed in the Antica Hotel Roma 1880 (www.hotelromasiracusa.it), which as the name suggests was established in 1880.  It is in an ideal location just off the main Piazza del Duomo.  I was able to walk everywhere and it dispensed with the need for a car (unless you plan to explore the wider region).  There was a lovely solarium only a 3 min walk from the hotel which was perfect for a dip each morning and a chat with the locals who made me feel like one of their own and who all on my last day wished me 'buon viaggi' as if we were old friends amidst promises to return next year.  The hotel was spotlessly clean and the staff could not do enough to make me feel 'part of the family'.  From the waiter who knew my coffee order by day 2 and greeted me as 'the Irish princess' to the driver of the free hotel beach shuttle, Salvatore, who offered to take myself along with other guests on free tours of the surrounding areas.  The free wifi and breakfast included in the price were the icing on the cake for me.  I honestly feel that I have made some friends whom I will most certainly return to see year after year.  While the Hotel Roma closes during the winter months, it's sister property, Hotel Algila Ortigia Charme, only a few streets away is open year round (www.alglia.it).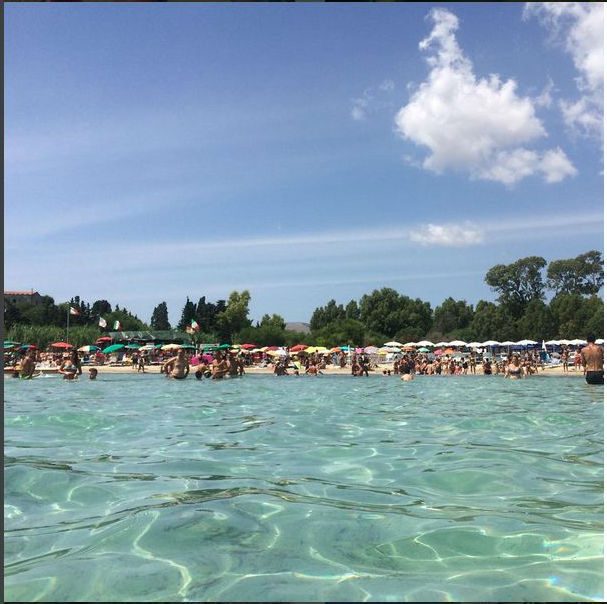 I spent my days in a state of bliss.  Having a delicious Italian coffee and then heading to the solarium or taking the free hotel beach shuttle to one of the surrounding beaches (a different one each day).  Followed by a leisurely lunch of fresh seafood and a glass of wine (well it would be rude not to!) and then a snooze.  At night the town really comes alive with street performers and free music on every corner and beautiful Italian bambini running through the streets until long after their Irish counterparts are tucked up in bed at home.  I'd finish my day off with a delicious gelato and then slip under my crisp bed sheets for a night of sea air induced unbroken sleep.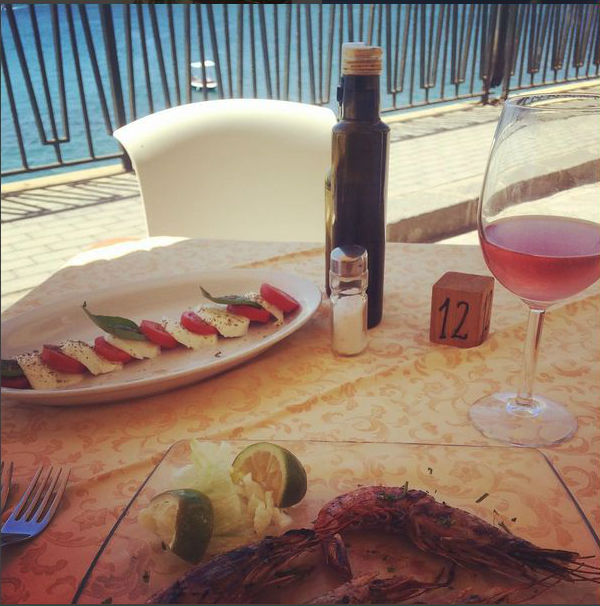 And how did I get on being a solo traveler?  I found it much easier and more enjoyable than I thought I would.  I feel quite empowered by it actually.  It was nice not having to compromise my plans with anyone, my time was my own and I did what I wanted.  A book was excellent company at lunch and the locals were so friendly that I had quite a few chats each day.  Yes of course I would have liked to share this beautiful Italian pearl with my loved ones and so next time they will most certainly be coming with me.  But will I travel again on my own?  Yes, I believe I will.
All pics from Jessica's Instagram.
Advertised
Would you hit distant lands on your own? Have you ever done it before? How was your experience? Can you share any travel tips with us?