 Our guest writer Jessie (aka mscooksalot) has loved cooking and exploring recipes for as long as she can remember. Passionate about real food, she wants to know what's in it and where it comes from. She believes that food is one of the greatest pleasures in life and can transform your experiences from the forgettable to the sublime. 
And this is the perfect recipe for a summer soiree.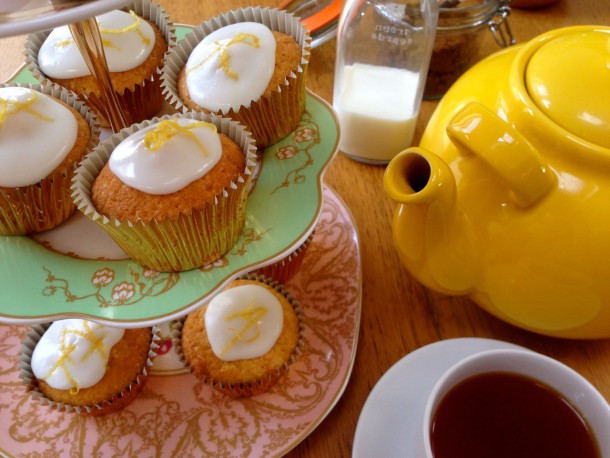 With the season five finale of Game of Thrones airing last night (and you can see some of our theories on that here), I thought I should do a recipe in honour of one of the most unlucky characters this season, Sansa Stark.
Now it's fair to say that poor Sansa has really been through hell this season, ever since her forced marriage to the terrifyingly sadistic Ramsay Bolton. As a big fan of the books, I'm still not sure how I feel about this huge departure from the source material (Ramsay marries someone else in the books, I won't give away who).
Anyway, as you may know Sansa is often described as LOVING lemon cakes in both the books and the show (more so in the books). In fact the books go into much more detail about all of the different foods available in the world of Westeros and beyond - much as the Harry Potter books do with the yummy foods of Hogwarts.
With that in mind, I've come up with a really simple, delicious lemon cupcake recipe that you can put together without too much fuss. It's actually inspired by a lemon drizzle loaf recipe by Nigella, but I've adapted it into cupcakes since they are cuter and more appropriate for the #GoT occasion I think.
This recipe makes 12 standard cupcakes, or one standard loaf cake.
NB: It is vital that your eggs and butter be at room temperature before you start - otherwise the cake batter won't get light and fluffy enough and the cupcakes won't rise properly!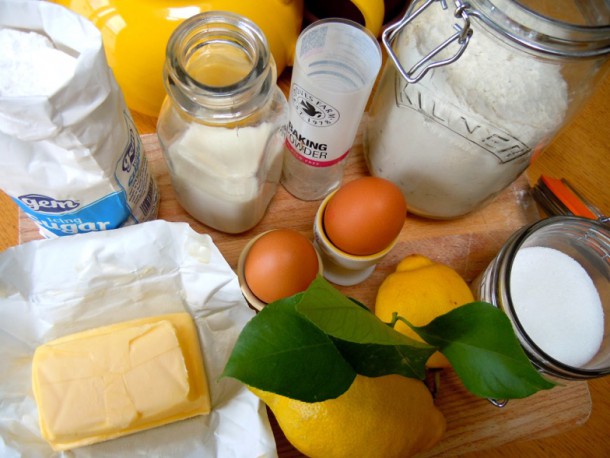 Ingredients:
For the cupcakes:
2 large free range eggs
175g caster sugar
125g soft unsalted butter
175g plain flour
1.5 tsp baking powder
pinch of salt
zest of 1 large lemon (preferably unwaxed) finely grated
4 tbsp milk
For the icing: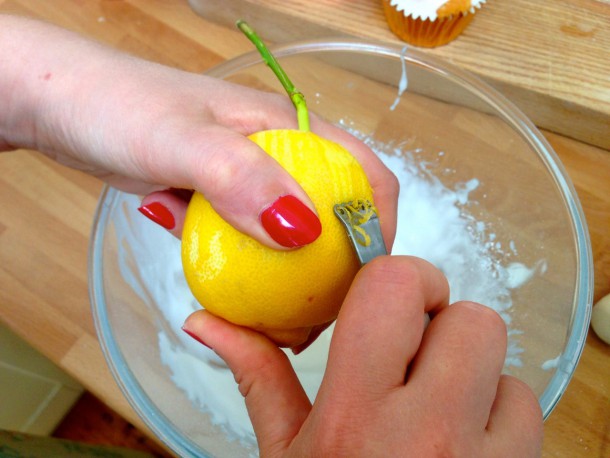 150 g icing sugar
2 tbsp lemon juice (juice of about half a large lemon)
zest of 1 large lemon (preferably unwaxed) finely grated
Method:
Preheat your oven to 180C, Gas Mark 4. Line a muffin pan with cupcake cases (I chose gold foil ones but any sturdy ones will do).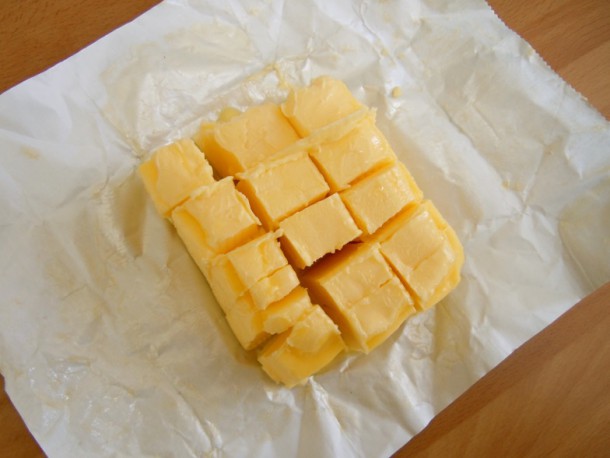 In a large bowl, cream the softened butter and the caster sugar together. This is best done with either an electric hand mixer or a stand mixer, but if you have neither of those, a wooden spoon and some serious elbow grease will work too!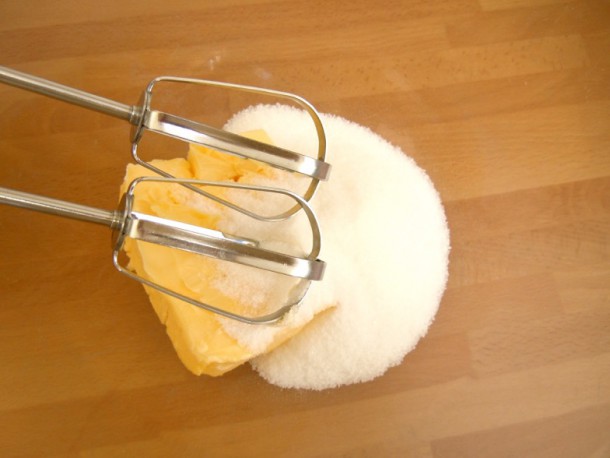 Beat until it is extremely light and creamy - remember you're trying to add as much air into it as you can.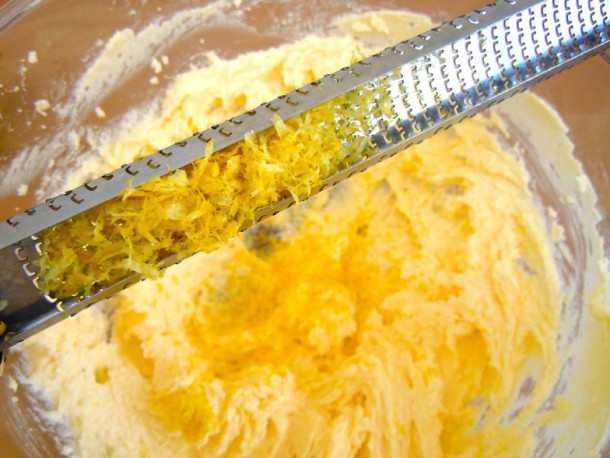 Add the lemon zest and beat slightly to incorporate.
Advertised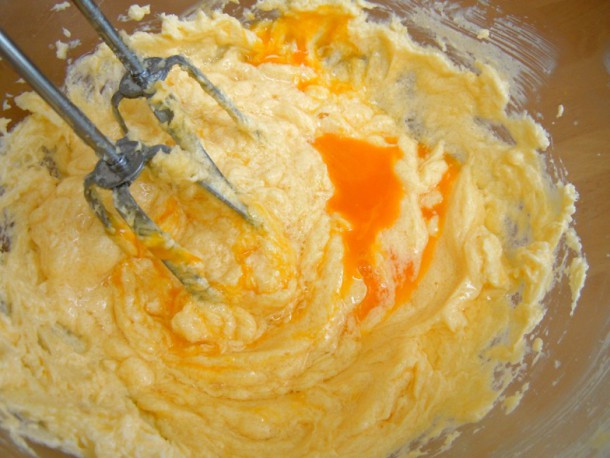 Add the eggs, one at a time, and beat again until light and fluffy.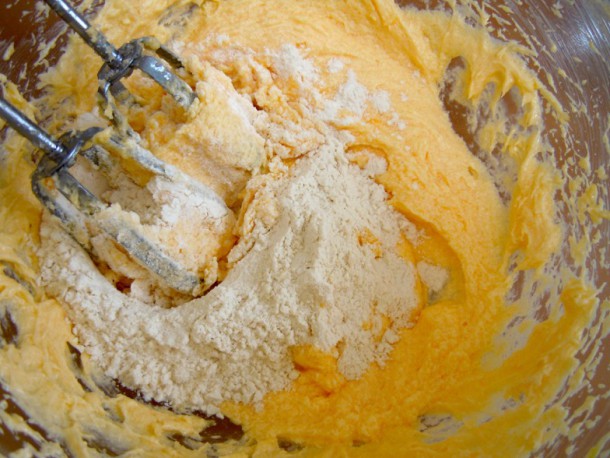 Sift the flour, baking powder and salt into another bowl.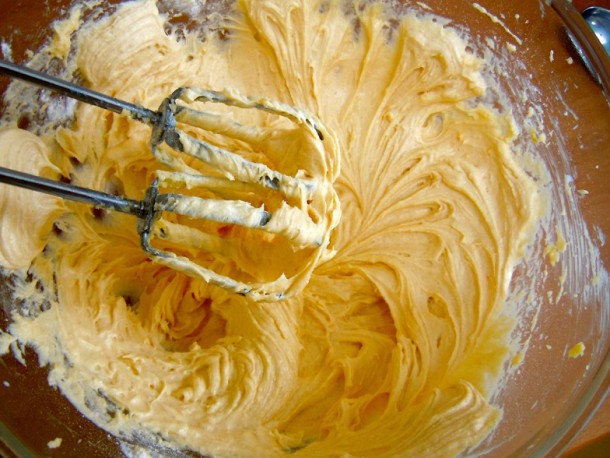 Begin adding alternate spoonfuls of the sifted flour and the milk, and fold or beat gently, continuing to add both until you have a smooth, light and creamy batter.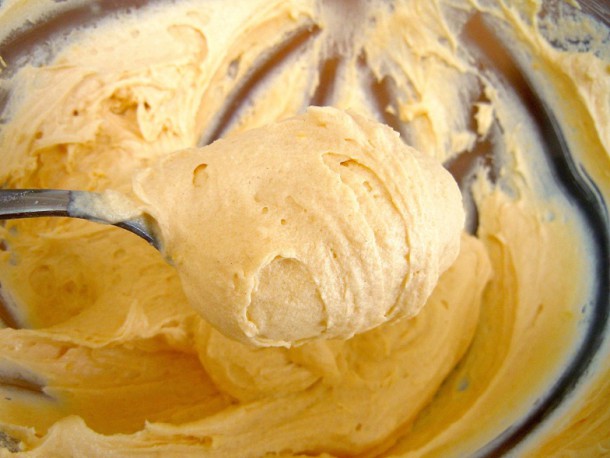 Scoop heaped tablespoons of the batter into each cupcake case.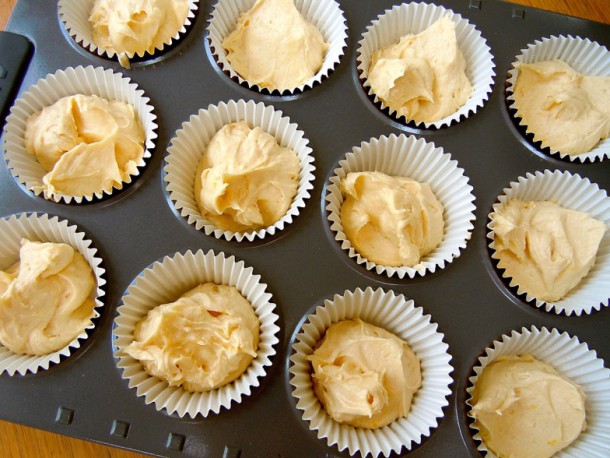 Bake on the middle shelf of the oven for 18 - 20 mins.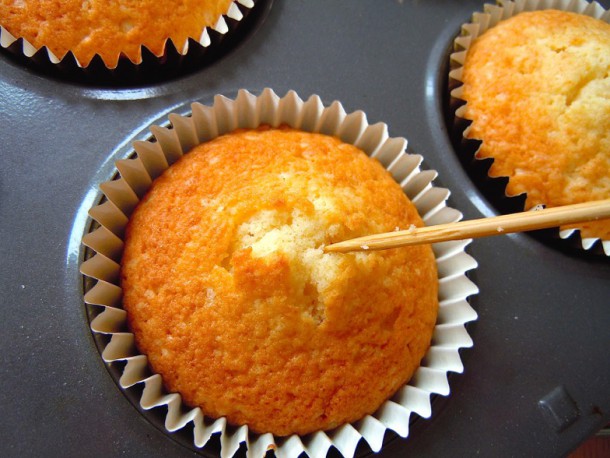 To check if they're ready, insert a cocktail stick into the centre of one of the cakes.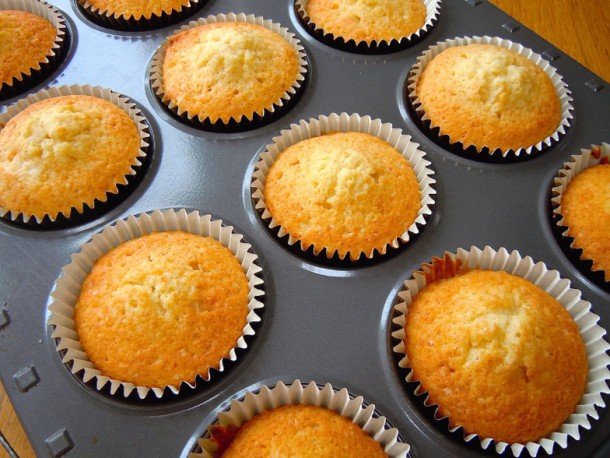 If it comes out clean with no stickiness then they're perfectly cooked!
Leave the cupcakes to sit for 10 minutes in their tray before removing them to a wire rack to cool completely.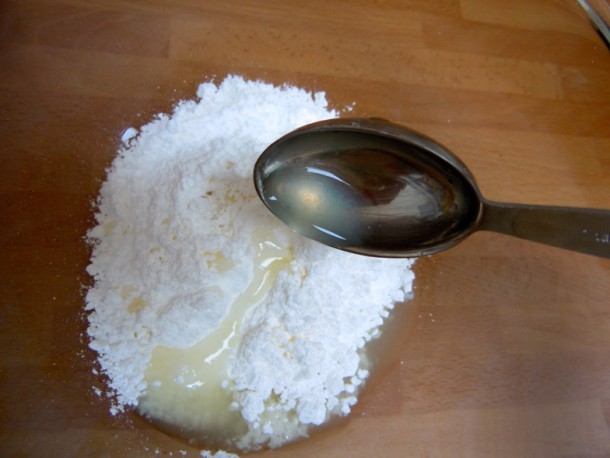 In the meantime, get on with the lemon icing. In a small bowl, add the icing sugar.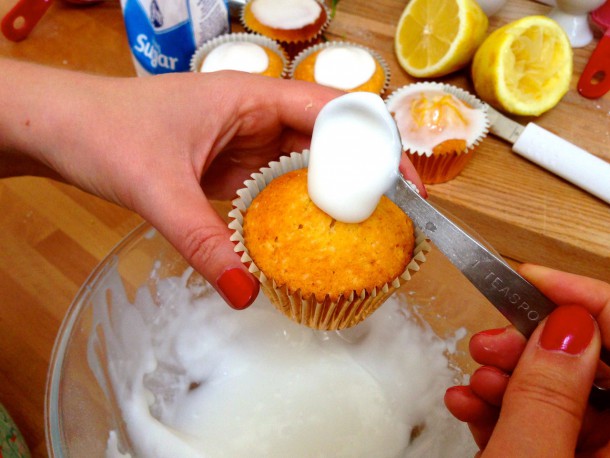 Using a wire whisk, beat in the lemon juice, a tablespoon at a time, until you have a thick, smooth paste - about the consistency of Nutella.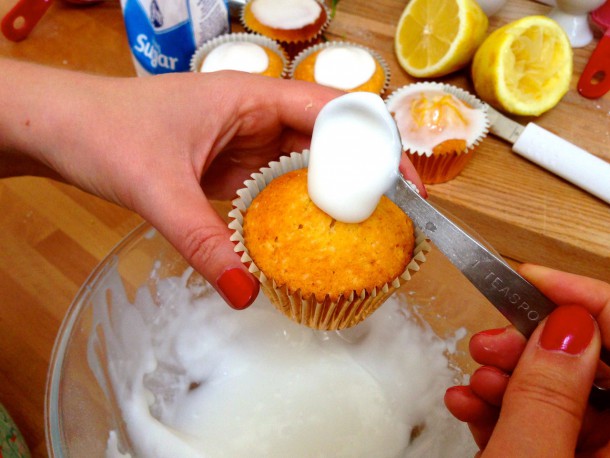 With a teaspoon dollop or drizzle spoonfuls of the icing onto the cupcakes, and finish with a pinch of freshly grated lemon zest.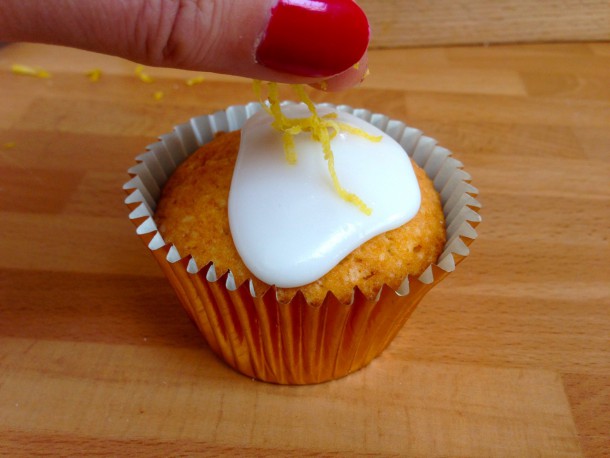 Serve with a lovely pot of tea, with misery, pain and filthy shenanigans optional.
Advertised
Enjoy!
Are you tempted to try out this recipe? Do you have any easy-peasy recipes that never fail to impress? We'd love to hear all about them! In the meantime, check out Jessie's blog, Ms Cooksalot, for more fab recipes!