 Here are your soapy bits for the week!
Emmerdale
Aaron is racked with guilt tonight as he hears Andy tell Chas that the barn has been sold and he will probably never know why Katie went there on the day of her death. Later on he tries to tell Andy he shouldn't be so hard on himself but Andy snaps telling Aaron that he will never forgive him for not telling the truth about his affair with Robert. If only he knew the rest of it...
Meanwhile, Bernice is hopeful that Lawrence may be more interested than she thought when he invites her to an exclusive ball. Elsewhere, Diane is determined to help Eric but he turns on her telling Diane that as she left Val to die, she has no right to be at her funeral. Ah here, bit harsh Eric.
Tomorrow then there will be emotional scenes for all when Val is finally laid to rest, while Lawrence gets himself into a right pickle this week when a strange visitor comes a-knockin'.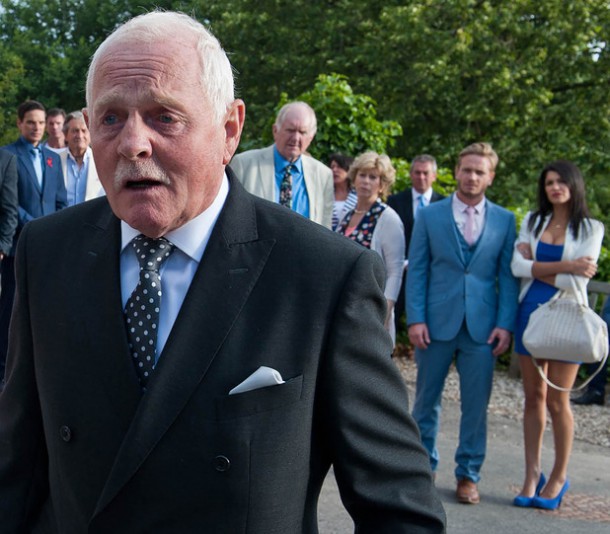 Coronation Street
Tracy and Carla's guilt is eating them up inside although as we know it's only one of them that needs to feel that way. Now Tracy also feels guilty over Carla's guilt... so a lot of guilt, eh, in summary. Tracy ends up intervening when a drunken Carla rocks up to the bistro Monday might and begs her to stop blaming herself. An empathetic Tracy however soon causes suspicions with Robert who demands to know why she was so upset by Carla, will Tracey come clean?
Also this week, Fiz and Tyrone finally get a storyline again albeit a pretty tragic one as they discover Hope has been diagnosed with cancer, while this whole Leanne/Simon situation escalates badly near the end of the week. She needs to tell someone, dammit!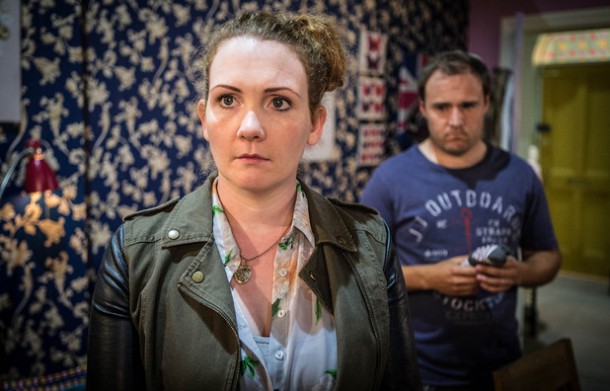 Advertised
EastEnders
Heartbreaking times for Shabnam and Kush tonight as they come to terms with the tragic death of their baby. It all gets too much for Kush at the hospital but after some supportive words from Masood, he returns to the delivery suite where Shabnam gives birth to their son. Shabnam tries to stay strong and say goodbye to her child, but Kush struggles and leaves the room again. Masood is also struggling and later breaks down with Carmel. So as you can probably guess, you may need the tissues at the ready for Monday night.
Later on in the week then we see Shabnam struggling to cope with her grief and making the drastic decision to return to Pakistan.
Also this week, Shirley, Mick and Tina find Aunt Babe and finally uncover this big secret she has been keeping.
The most exciting part of EastEnders this week however? Tracy the barmaid gets a storyline for the first time ever! For realz. It involves Kathy Beale and she even has lines to say and all. It's pretty exciting, so it is.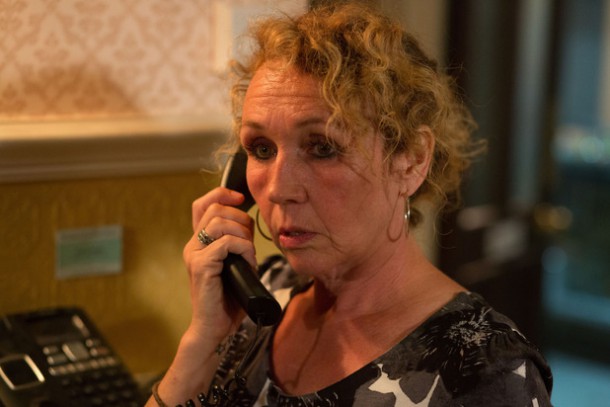 Fair City
Caoimhe and Damien struggle to cope with their loss this week as Caoimhe continues to push Damien away and grieves alone. Damien confides in Wayne and Orla about what happened but Caoimhe is annoyed at him for telling them, while later on in the week she's also not happy when he suggests they go away for a few days. Things do start to look up slightly for the pair though near the end of the week when Caoimhe finally starts to open up about her grief.
Also this week, Jo arrives back from her hollybobs and is shocked to see Deirdre still hanging about... is it just us or is your affair-dar (afffair radar) going off for Dermot and Deirdre? We hope we are wrong...
Advertised