 A weekend of bruised bums and grazed knees was had by myself and a bunch of Metabolic Fitness clients this weekend. We participated in what's become an annual event for us and I'm sure that many of you have heard of Hell & Back.
It's both a mental and physical challenge. Think of an adventure playground for adults where you must cross rivers, climb ropes, crawl through swamps and run through electric wires in order to complete this hell like event.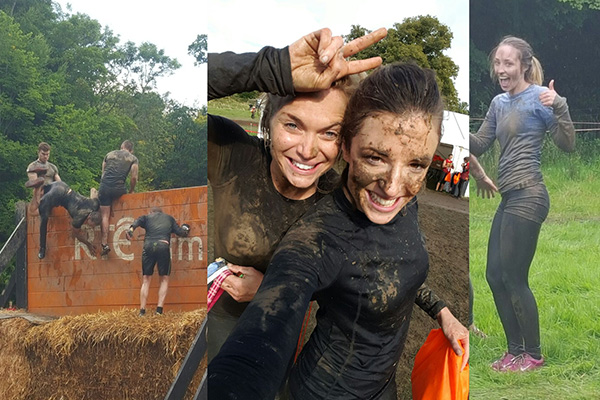 Some of you might think people are mad to pay money for a day of mud and sweat but there is a lot to be said for stepping out of your comfort zone and putting yourself through an environment you very rarely encounter.
For us it's more than just a way of giving ourselves and our clients a challenge. Modern life it seems has created an atmosphere where everyone seems to be trying to outdo one another, so it's really refreshing to be involved in an event where massive numbers of people are so keen to help one another out. Rather than beat the person next to you you're encouraged to help them through and that's exactly what happens. Apart from your own team mates, completely random people are always on hand to literally give you a hand. An idea which if was expanded to more daily instances in life would make the world a better place.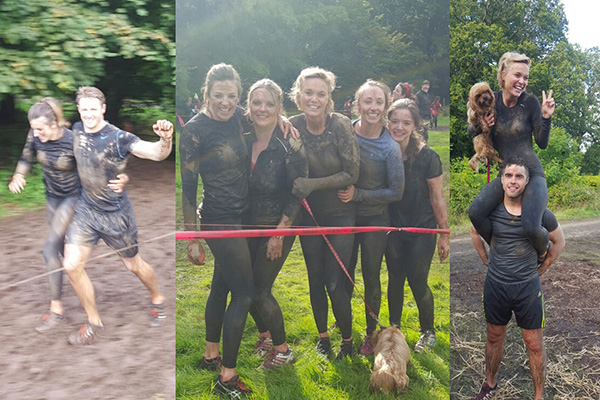 Apart from a couple of aches and scratches everyone thoroughly enjoyed the event. We all then rewarded ourselves with pizza and wine to end a really fun day.
Advertised
If you're thinking of entering an event like this (it's like an obstacle course for grown ups in a way), here's what some of our team had to say about it. 'I loved it so much last year I went back again at the weekend, the electric shocks couldn't keep me away. I have to admit I was delighted when I heard those evil army men weren't going to be firing pellets at us this year', said return-competitor Lisa. 'And I certainly earned that pizza and vino! It was great to be on a team with my gym friends too.'
And how does it compare to other fitness activities? 'Lots of bumps and bangs, aches and pains in the usual places afterwards but the biggest being a pain in my face from laughing for hours. Having done Iron Man triathlons and being a Yoga teacher this was a different day to any of my usual training' said another team member, Orla. 'Working as a team, helping and being helped - Fiona and the other trainers made sure no one was left behind with lots of regrouping and motivation. All one great group of friends by the end of it!'
Have any of you tried an obstacle course? Let me know about your experience!
Until next week,
Fi x
Metabolic Fitness Trainer
Advertised