 I know everyone is still trying to wrap their heads around this Netflix business. Is it worth the money? Does it mean the end of TV as we know it? Is it awesome? The answer is yes.
Not only does it have a host of old favourites, it's also starting to develop some really interesting original series of its own. One of these is Orange Is The New Black, a comedy-drama set in a women's prison. It centers around Piper Chapman, who is sentenced to 15 months in the prison after being convicted of transporting money for a drug-dealing ex-girlfriend. It's been getting rave reviews for its refreshing portrayal of women and tackling of sensitive issues, but also for being so darn funny. Here's why I love it so much.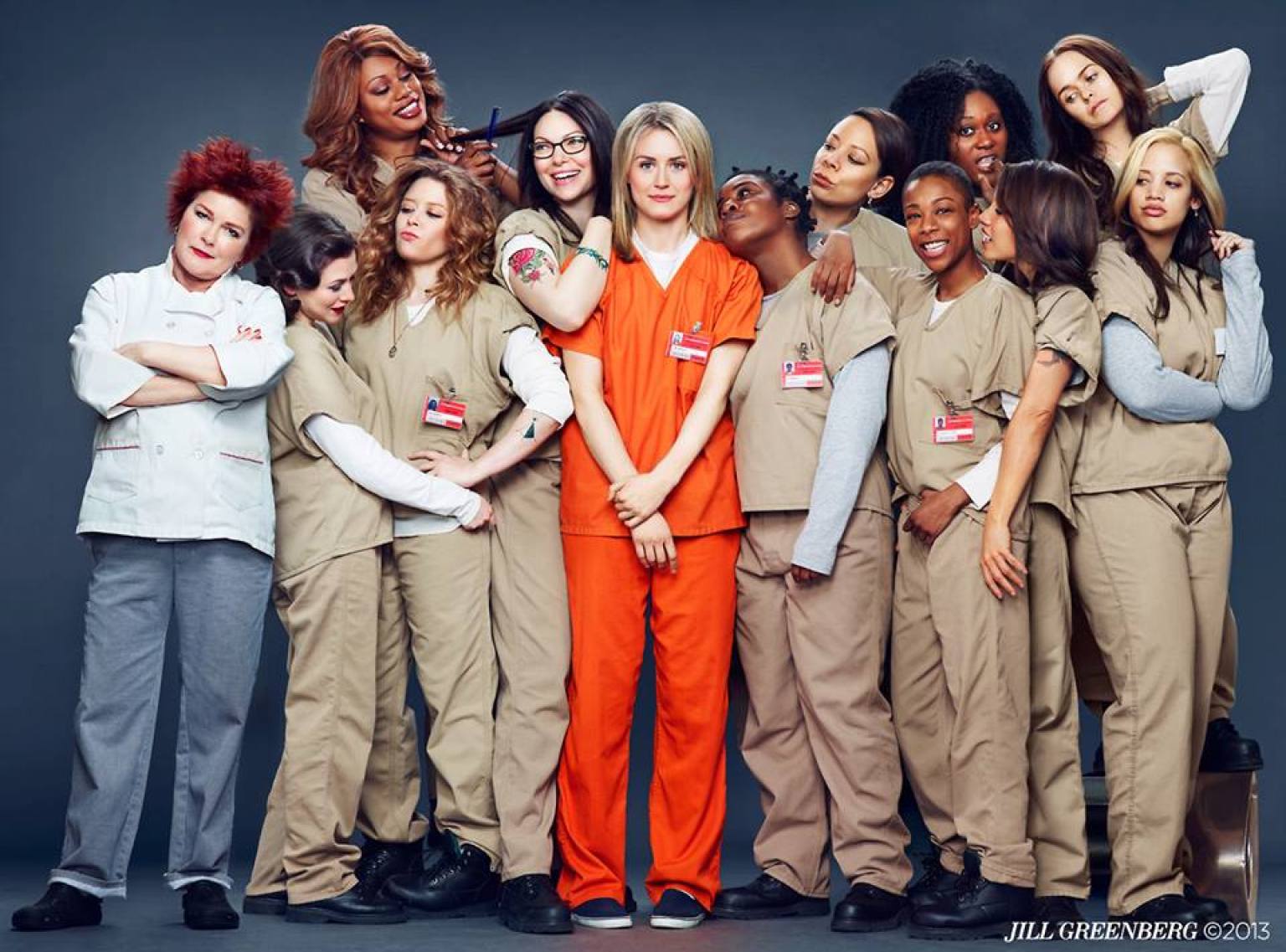 It passes the Bechdel Test. 
I know, right, it's hard to believe. But Orange Is The New Black features (to use the technical term) a RAKE of scenes where two or more women talk about something other than a man. The fact that it's set in a women's prison helps, but if you're looking for more proof,  lead character Piper co-owns a business with her best friend, which they often discuss together. I don't know about you, but once I knew about the Bechdel Test I looked high and low for something that passed it, and found myself disappointed by a lot of my favourite films and TV shows. In real life women have conversations and problems that aren't always tied to men, so it's great to see this reflected in on TV.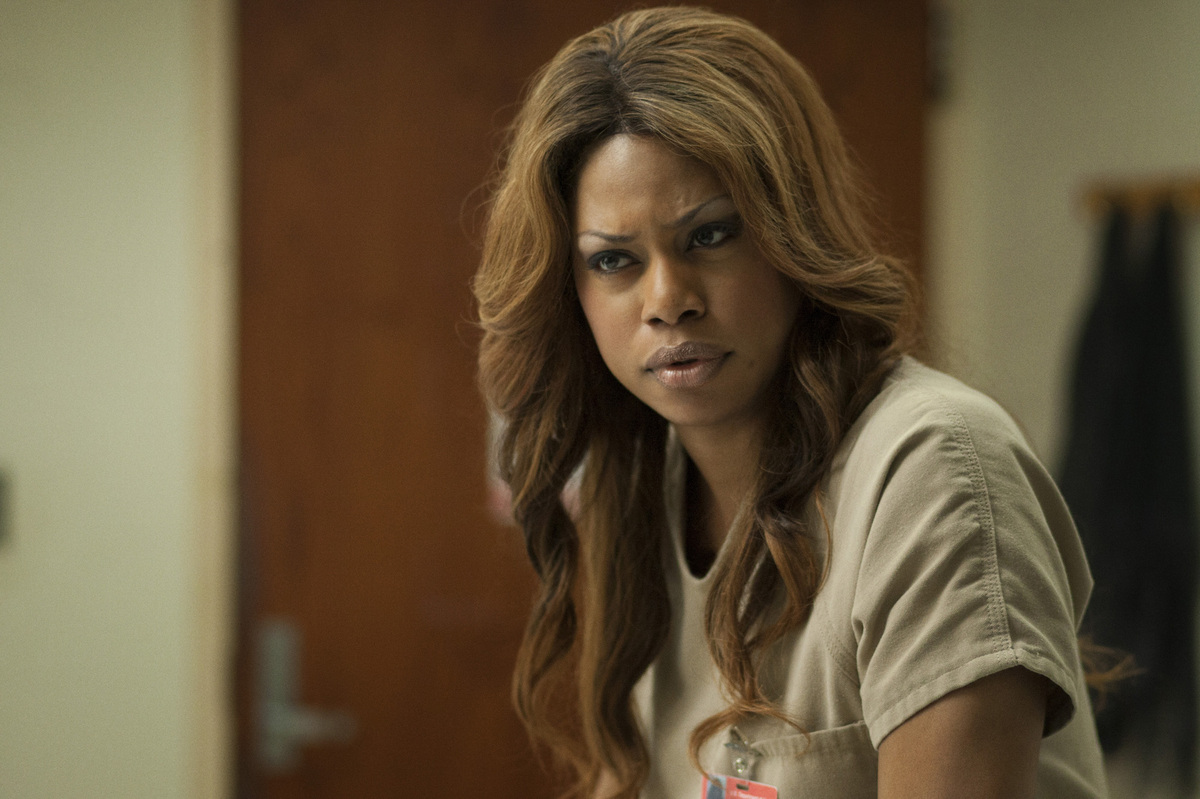 Advertised
The cast is top notch.
Largely made up of unknowns (lead Taylor Schilling's only previous claim to fame is starring opposite Zac Efron in a Nicholas Sparks adaptation) the cast is racially diverse and pretty much overrun by us girls, which is a-OK in my book. One of the most interesting characters is transgender inmate Sophia, pictured above. Actress Laverne Cox (read an excellent, insightful interview with her here) is a transgender woman herself, marking one of the rare instances in pop culture when a trans character is played by a trans actor. The cast also features a few familiar faces we haven't seen in a while - Laura Prepon, who played Donna in That 70s Show, stars as Piper's ex-girlfriend Alex, and Jason Biggs (yer man from American Pie) takes the role of her fiancé, Larry.
It's hugely funny, but also hugely moving.
While it's hilarious watching Piper settle in to the rules and hierarchy of prison life, each of the supporting characters has an equally funny and/or interesting story. Every inmate has their story told through flashbacks, drip feeding you the characters' histories and personalities. And those histories and personalities are vast and varied: there's Red, the Russian-American cook who got mixed up with the Russian mob; "Crazy Eyes", who quickly takes an obsessive liking to Piper; and Healy, the caring prison manager who looks out for Piper, amongst many others. Watch out for the tentative flirting between an inmate and one of the nicer prison guards - it's both sweet and heartbreaking.
Advertised
If you haven't watched OITNB yet, get on it. This show alone is worth the €7 monthly Netflix subscription. If you have, don't you agree that it's the best?