 Emmerdale
As Ashley receives the inevitable news about Edna (actress Shirley Stelfox sadly passed away last December), his father Sandy struggles to deal with the blow - particularly as his son pretty much denied him the chance to say goodbye (as were Edna's wishes, but try telling Sandy that).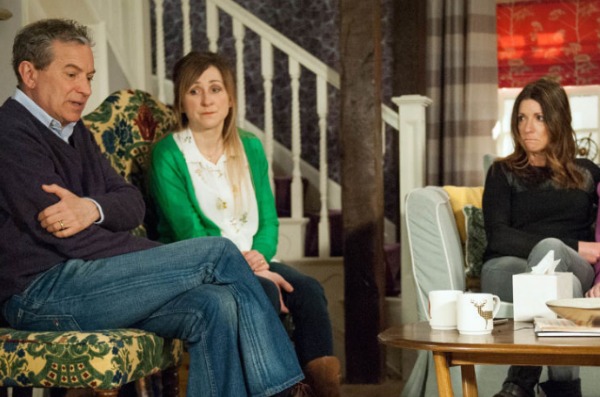 Elsewhere, David discharges himself from hospital because he just won't listen to reason; Pete (momentarily) returns from prison (looks like he might be off again as he's got a job in the bright lights of Aberdeen); and Belle has a pregnancy scare - like every teen girl does in Soapland.
Fair City
Katy makes a decision about Stella, but Emma accidentally ruins her date. What else are brothers for, hah? Meanwhile, their mam Debbie is torn between family and what she feels for Tommy - that being raging lust. Then again, who could blame her after being married to Eoghan all these years.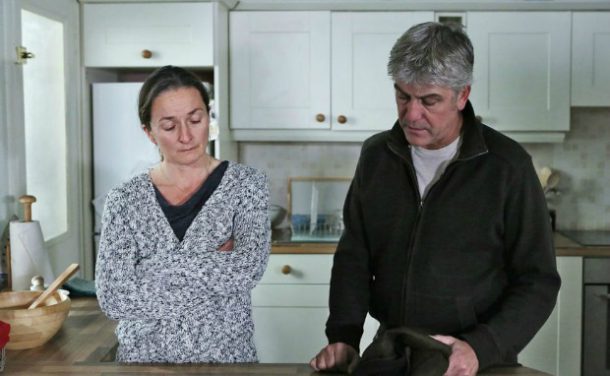 Elsewhere, Carrigstown's resident Bonnie and Clyde (AKA Charlotte and Oisin) toy with Jane.

Coronation Street
Steve confides in Liz that Michelle seems to be avoiding him and Liz has to mask her concern regarding the whole Will scenario. Tim suggests that Steve unleash his inner 'cave man' and says he'll give him lessons. What could go wrong?!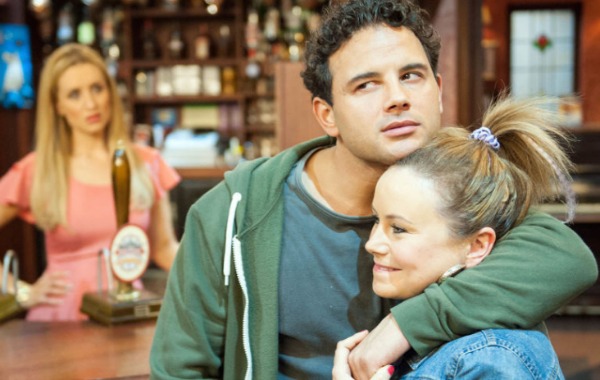 Nick's behaviour freaks Carla out when he scalds himself and has quite the adverse reaction. Meanwhile, all of Gemma's wildest dreams come together as Jason gets hammered and invites her back to his for some nocturnal activities - the night before his father's funeral… Imagine the hangover.
Advertised
Red Rock
Sharon has grown increasingly jumpy since the discovery of Brian's body, with Paudge beginning to suspect she's the killer. Rachel, meanwhile, is obviously forbidden from attending Brian's funeral, so she goes to extreme lengths to say goodbye to her lover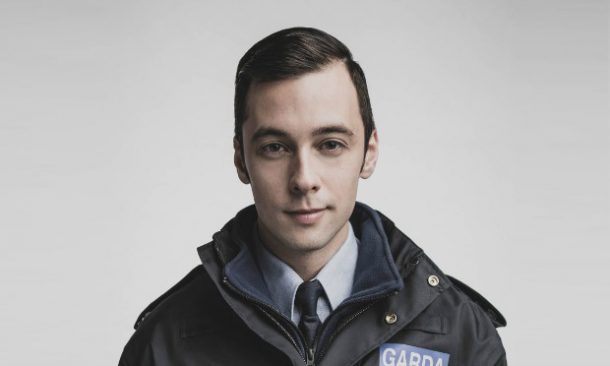 Sean makes a last ditch attempt to persuade Adrijan not to leave Ireland, and Rory spies an opportunity to impress Superintendent Dunne - at Nikki's expense.
EastEnders
Sonia reels from Soph's bombshell that she slept with Tina, so she promptly kicks them both out. As if she hasn't got enough to be dealing with considering she's also go that suspect lump to consider. Before long, Tina's knight in shining armour (Mick) rocks around to fight his auntie's case.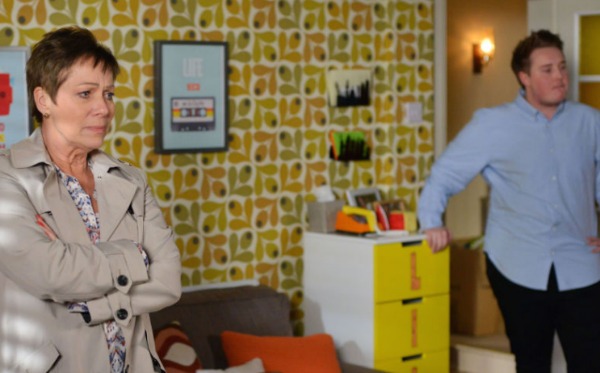 Stacey invites Kyle's mum, Alison (Denise Welch is back in Seaplane, people) to visit / meet her son for the first time, while Roxy lands back on the square - but what is she hiding?!
Advertised