 January is such a troublesome time. You feel bad for having a glass of wine when everyone else is on the dry, there are boxes of biscuits left over from Christmas that you have no other choice than to polish off and your Facebook friends keep on posting updates on how long it took them to run a mile.
Despite our best intentions, it's so very hard to motivate yourself this time of year. That's why RTÉ's Operation Transformation has been such a success. Five Leaders, ordinary folk like you and me, step up to the cause in a quest to become fit and healthy and to motivate the lazy bones' of the nation.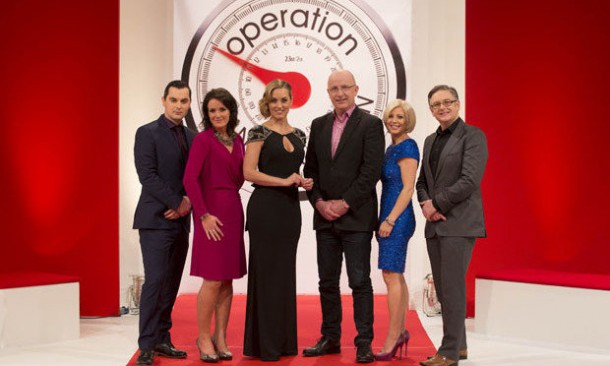 This year, Mark, Louise, Veronica, Eilish and Alan are the brave peeps documenting their journeys to healthier living. With the help of fitness expert Karl Henry, clinical psychologist Dr Eddie Murphy, dietician Aoife Hearne and GP Dr Ciara Kelly the Leaders go on the road to all-round wellbeing while simultaneously inspiring the nation.
As well as broadcasting their progress every week (on RTE One, Wednesdays and Thursdays at 8.30pm), events are organised by go-getting groups throughout the country to get us all on our feet.
Advertised
We're so up for prising our behind off of our comfy couch and stepping away from the roaring fire out to the cold, wet, miserable air and putting down the hot chocolate with cream and marshmallows, really we are. No, really! But we are firm believers in strength in numbers.
It always happens that some people would love to join in the Operation Transformation activities but there isn't a support group set up in their area. If you are in this position, would you like to join a Beaut.ie fitness support crew? We'd just need a volunteer in each area to name a time and a place!
Let us know if this idea takes your fancy! And while you're at it, tell us which Leader you are following, if you've tried any of the recipes and what you think of the show in general. To the comments!