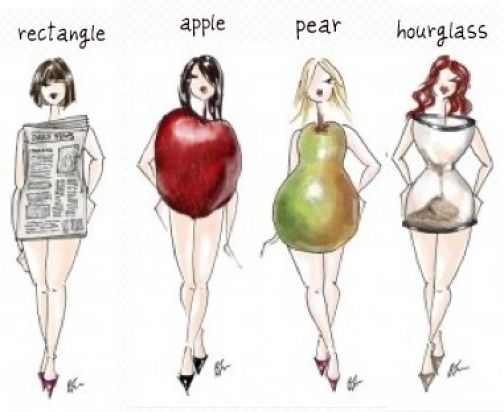 We're continuing our jeans spectacular with the rectangle! Otherwise known as a boyish figure, the rectangle often gets a bit of slack because people assume that, if you are straight up and down with few curves to contend with, you're home safe - when, in fact, things can get even trickier if you have the tendency to resemble a tube.
If you are of a boyish persuasion, you have few curves - your hips won't be that much wider than your waist, and your chest size will follow suit. What is often assumed is that boyish figures are really slim, Kate Moss types; while Kate Moss has got a boyish figure, they can range all the way up the size scale - and it can be pretty tough to find well-fitting clothes as a boyish size 16, especially when plus-size ranges assume you're an hourglass!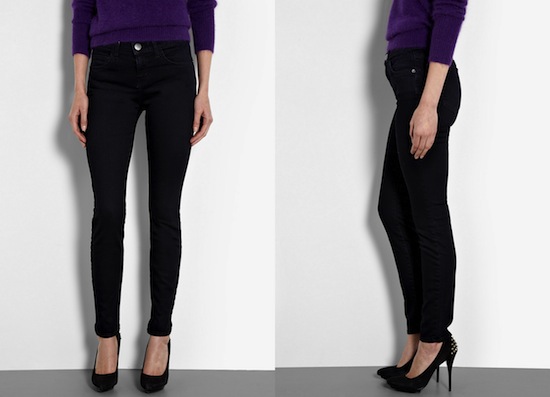 Your figure fixers are anything that's going to give you a bit of shape - so an ankle-grazing skinny such as Current Elliott's Blue Note cropped skinny would be good at giving you quite a gamine look. This pair is from My-Wardrobe.com and not the cheapest, but you can find alternatives at Topshop (although be prepared for the denim to stretch a lot) or Dorothy Perkins.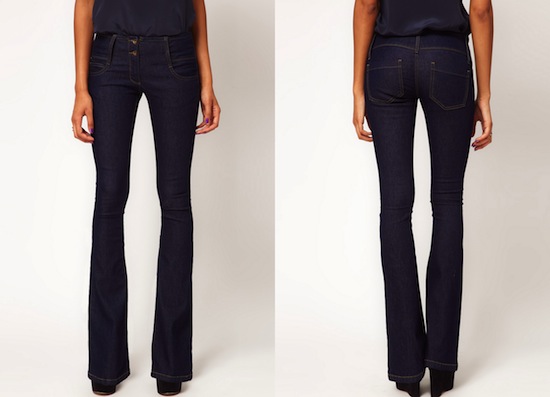 Advertised
A flared jean, such as Asos's Super Sexy Flare is going to add a curve. Dark denim is also much more flattering, and if you go for a dark colour rather than a fade, you'll look slimmer. Faded patches draw the eye - so if your jeans are faded on the thighs, for example, the fading will make your thighs look bigger. No, I don't know why they would make them like that either!
Oh - and unless you are very slim or your stomach is very toned (and this advice goes for everyone) opt for something with a mid to high rise. Low-waisted jeans are, as a general rule, for those of us who like to do sit-ups.
And your celebrity doubles? Well, think Cameron Diaz (before the boob job), Anna Paquin (and I have kindly included a photograph of when she used to be chubby) and Reese Witherspoon.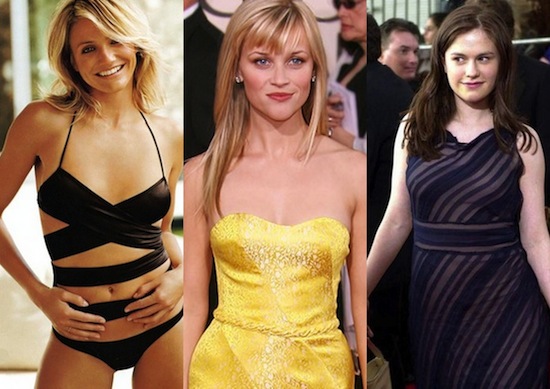 I especially love how Anna is giving Reese the stink-eye . . . I am so good at making collages. So have you got a boyish / rectangular figure? What tips 'n' tricks work for you?