 My mum retired a few years ago after more than forty years of primary school teaching. She didn't do Honours Maths in her Leaving because her convent boarding school simply didn't offer it to its Leaving cert students, which was quite common in the early 1960s.
But if Ruairí Quinn is to be believed, her lack of honours maths in the Leaving would render her unsuitable to teach primary school kids the intricacies of long division. The Minister wants honours maths to be a requirement for all students studying to become primary school teachers.
Speaking to a gathering of Irish National Teachers' Organisation this week , Minister Quinn said
I also want to see Higher Level Mathematics in the Leaving Certificate becoming part of the minimum entry requirements for Initial Teacher Education and I'll tell you why - to a highly feminised audience and profession - our research shows that young women who do the Junior Certificate and take Higher Level Mathematics comfortably in the Junior Certificate exam, drop Higher Level Mathematics when they do their Leaving Certificate because it is not a requirement. This is evidence-based research, and that's why we want to see it happen.
Some people interpreted Quinn's comments as a criticism of the fact that teaching is dominated by those pesky non-honours-maths-studying ladies, and that things would be better if people who studied Honours maths  - who, it seems to be implied, are more likely to be men. In fact, as soon as professions are dominated by women, whether it's medicine or teaching, this "feminisation" is seen as a problem that needs to be tackled – few politicians seem to to be so concerned about the fact that most other areas, such as finance, the judiciary and, um, politics, are also dominated by a single gender.
The speech caused outrage among the teacher delegates, and INTO general secretary Sheila Nunan launched into a passionate diatribe ending with the rather ridiculous cry "It wasn't the honours maths that made the Irish women the way they are today, let me tell you. It was the boys who did the honours maths led the country to ruination", as if honours maths was a sort of dangerous knowledge that would lead to national ruin.
Advertised
The thing is, I do believe we do need to encourage more people to study honours maths, not least because if we want to develop our tech industry, we need more people with maths-related degrees.  A good (female) friend of mine is doing post-doctoral research in computer linguistics, which she also teaches at a certain Dublin university. She regularly bemoans the scarcity of not just female students, but Irish people with decent maths and computing degrees.
I believe that we definitely could get more girls and indeed boys to do do honours maths, because one thing I learned from my school days is that while obviously we all have greater aptitude in some subjects than others, a lot of the time students will do what's expected of them. Which means that if they're expected to do pass or honours in certain subjects, that's often what they'll do, regardless of ability.
And in my experience, this does mean that girls are less likely to be encouraged to do honours maths. In my north Dublin convent state school, which was pretty academic, it was assumed that almost everyone would do honours English and that the vast majority of us would do honours Irish, and so we did. But I have friends who went to schools where it was assumed most people would do honours maths but pass Irish, and that's what happened there.
But do I think that having primary teachers with honours maths leaving certs is the answer? No, I do not. Ruairi's statement also seems to ignore the fact that students who study to become teachers are actually learning how to teach ten year olds about maths when they get to college – teaching, in itself, is a skill. If you get a decent honour grade in pass maths, you are probably going to have the ability to comprehend what a small child needs to learn.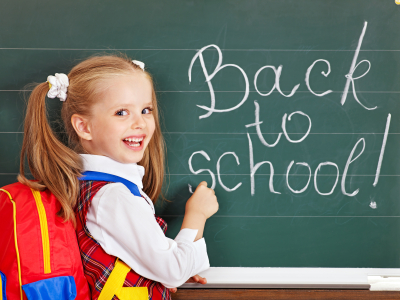 Advertised
I didn't do Honours Maths in the Leaving, but I wasn't particularly bad at maths and did honours for the Inter (yes, I am that old - I did the last Inter Cert in 1991). I started doing Honours Maths in fifth year, but dropped down to pass after a couple of months, mostly because, like those terrible teachers Ruairi Quinn is warning us about, I couldn't be bothered the work necessary to get a decent grade in it. So I decided that maths would be my "spare" seventh subject whose points wouldn't be counted on my CAO application. I may have just got a B1 in pass maths in my Leaving, but if I'd decided to follow in my mammy's footsteps, I'm pretty sure I could have managed to learn how to teach the maths stuff.
So what did you think of the whole kerfuffle? Did the Minister have a point? And when you were in school, were girls expected to do honours maths?