 Here's what's coming up on the soaps this week....
Emmerdale
Vanessa's postnatal depression comes to a head on Tuesday's episode as she struggles to cope with baby's Johnny's operation and ends up making a devastating admission to Rhona. Wednesday then will see Rhona try to rally support for Vanessa by speaking with Adam, although later in the week Adam will start looking into how he could get custody of Johnny - although as we know he is not the real baby-daddy. Dammit Rakesh, stop making googly eyes at Chrissy and sort that mess out.
Also this week, doctors try to wake Robert up from his coma while Diane encourages Robert to go visit his brother. Andy's anger is at breaking point though and he tries to vent it by going on a motorcycle scramble with Pete. When there though, Andy ignores safety instructions and goes off on his own with Pete chasing after him. All leading to some dire consequences for Pete when they approach a cliff drop...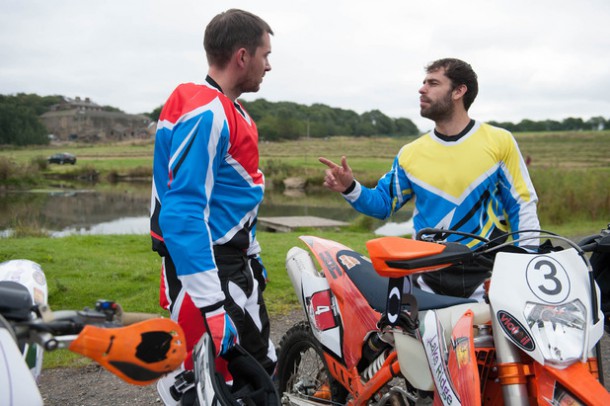 Coronation Street 
It's D-Day for Sally and Tim in tonight's Corrie as Sally has decided that this wedding is going ahead no matter what. "If you build it, they will come"  and all that, but will Tim really show up after Sally's betrayal? We hope so, we like this pair.
Also tonight, two new cast members join the cobbles as the Connor family expands to add in newcomer Aidan's (Shayne Ward's) dad and sister, with the former having quite the bombshell to drop on Carla.
Sarah is at breaking point in Corrie on Wednesday and wants to confess to the police when she hears that a body has been found in the canal and believes it's Callums. On Friday's episode Sarah arrives at the police station to confess but can Kylie stop her from going through with it? If not, it really only is a matter of time, she's a MESS, God love her.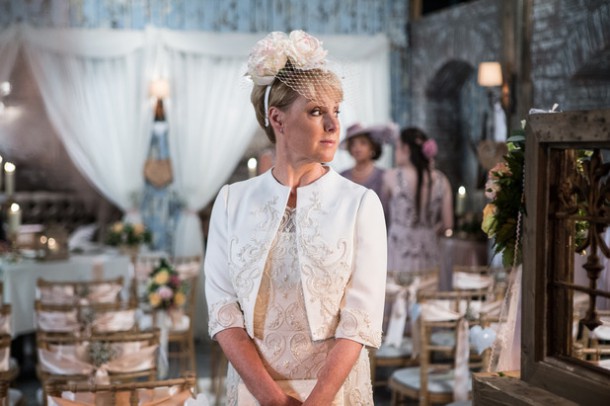 Advertised
EastEnders
There's a fairly unappealing love triangle emerging tonight between Elaine, Babe and her new toyboy Jason, but the less said about that the better. Also tonight, Ian returns with the Child of Damien, sorry, Bobby, but Ian is clearly not coping well and it's dark times on Tuesday night's episode as it's a race against time when Jane finds a suicide note from Ian.
There is also a moment viewers have been waiting a long time for though, as Ian comes face to face with his mother Kathy after believing her to be dead for the last ten years. There's some emotional scenes later in the week as Ian seeks answers from his mum. Can he forgive her?
Also this week, Shabnam and Kush try to move on, and Shabnam comes to the conclusion she wants her previously adopted daughter Jade back.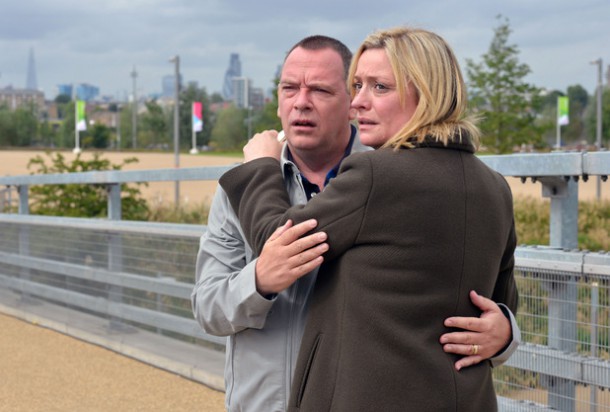 Fair City
Orla and Wayne are still struggling to cope and on Tuesday Paul offers his former home in Ridgeview to them. Orla is on board and tells Wayne she will go with or without him. Later on in the week, we will see the pair move in to the house but by Sunday it definitely seems like it's the end of the road for the couple, which is a pity as they were good together for all of five minutes.
Niamh and Paul continue to grow closer as they reminisce over old times. No doubt a reunion is on the cards, the grass is always greener for this pair isn't it just?
Also this week, Charlotte starts scheming now that she knows that Nina is having an affair with her cousin Sash in prison. I mean, what are the chances?!
Advertised