 Fashionistas out there who love to stay on trend, do you find that your high fashion is always breaking the bank?
Or do you feel like you don't have the funds to keep up with styles as much as you'd like and consequently end up wearing the same yoga pants day in day out?
Well, here are some tips to help you stay stylish without spending a fortune:
Raid your wardrobe
Different fashions go in and out of style every few years, so it is very likely that you have kept some packed away some pieces that are back in fashion now.
It is also a good idea to have a look through your mum's or other female relative's wardrobe and see if they have hoarded any prizes. You might just find some Doc Martins or leather jackets from their teenage years.
Shop second hand
Advertised
Visit a charity shop or check out your local buy and sell page for some bargains. You will be surprised to find some expensive clothes for a fraction of the original price.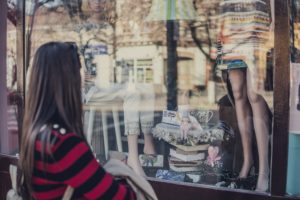 Check the sale rails in some of the more high-end stores at the end of each season. Unless there is one particular quirky style in at the moment, chances are next season there will be very similar styles doing the rounds.
Choose one key piece
Choose one piece to invest in and style your outfit around it. Think of something that will last and not go out of style, like a leather jacket or a big handbag.
Advertised
Accessorise
You would be surprised at what stylish accessories you can get that is not too expensive but will put your outfit right on trend. Think chunky necklaces or bracelets, belts or stylish hats. Most of these can be picked up for only a few euros and can be used to give your regular skinny jeans and shirt combo a stylish twist.