 Ok, so I have no idea if whoever is responsible for the costumes for upcoming (and highly anticipated) new TV show scream queens is of the Patricia Field persuasion and will be decking the cast out in covetable outfits, I am basing my opinion on how the Squeens turned out at their Comic Con session. Don't you want every one of their outfits?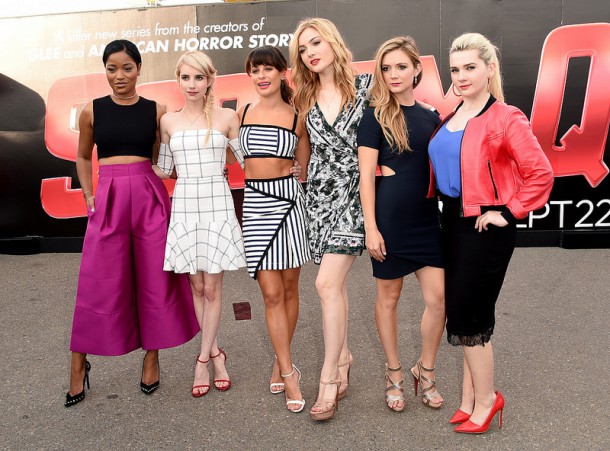 I do think that an impressive costume department is a high possibility; American TV shows are glossy productions that cover all bases, including the clothes. Also, Scream Queens is a Ryan Murphy creation; he was responsible for the cheerleading and plaid-loving characters of Glee and the rubber suit wearing maniac of American Horror Story.
Style is a big part of TV these days. Sex and the City may well have been the pioneers (New York was promoted as the fifth star but really it was Carrie's wardrobe) and most popular shows put a lot of effort into what the characters wear. You and I both know that you can tell a lot about a person from their choice of clothes so it makes sense that a good costume helps us understand characters better.
I watch Pretty Little Liars, a soap opera for teenagers disguised as a mystery show and it's terrible, but boy, do those gals dress well. Spencer is the preppy one so she wears shirts and loafers, Aria is the arty one so she wears a lot of prints and stacked jewelry...you see where I'm going. I have no idea what's going on plot-wise but I have a good few pics of The Liars on a style Pinterest board.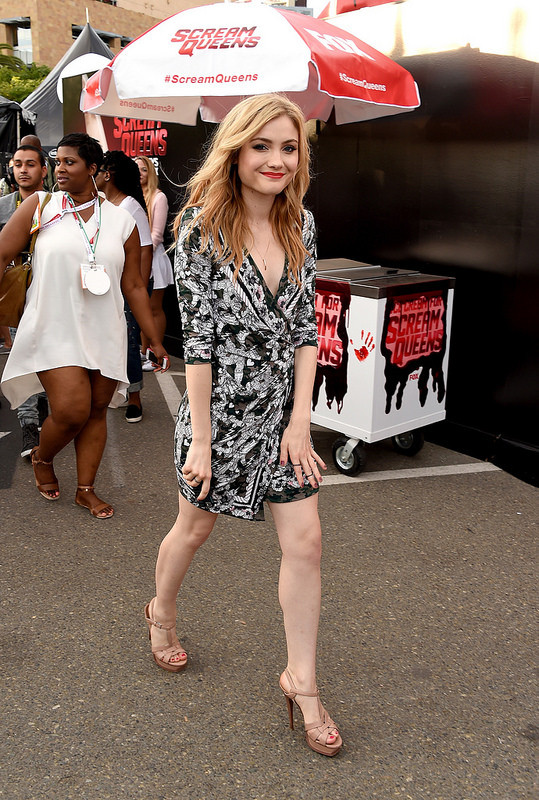 Advertised
I loved this dress worn by newcomer Skyler Samuels. The wrap-around style is universally flattering and the colour palette makes it all-season appropriate. Her sky-high sandals work well for this time of year but it would also look great with pointed pumps and with black tights in winter.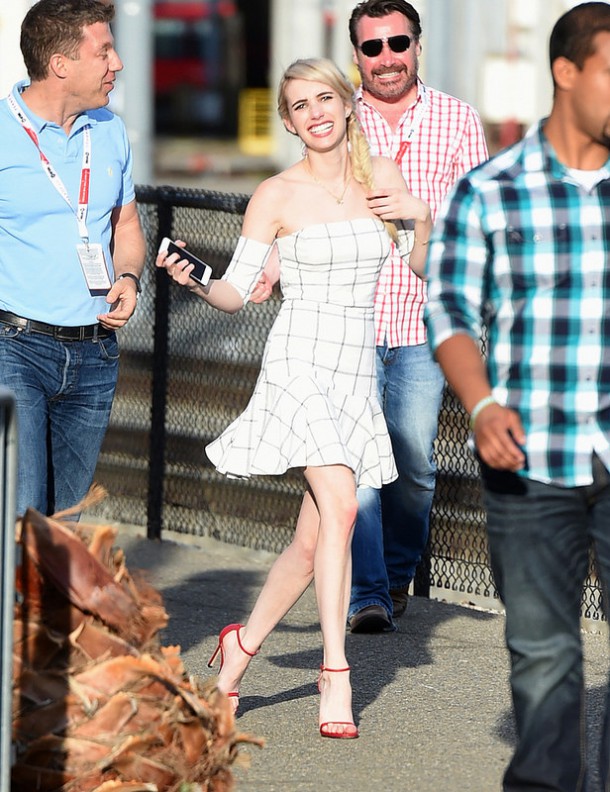 Emma Roberts is sporting this new trend for abstract sleeves. We saw something like it on Jenna Dewan Tatum a couple of weeks ago so it looks like it really is a thing now although whether it catches on in real life is another story. I think it's quite cool and it minimises the need for other accessories. Emma's only jewelry is a delicate necklace and bracelet. Also - those shoes.
Do you watch any show for a reason other than the story? Which shows do you think are particularly stylish? Will you be checking out Scream Queens?