 It was announced in February that after 16 years, Jon Stewart would be hanging up his boots on The Daily Show. Speculation has been rife ever since as to who will replace the broadcasting stalwart, with many a name being thrown about. However it seems the people have spoken, and they want Tina Fey to take over on hosting duties on the popular late-night show.
A national poll in America revealed that 19% want Fey to replace Stewart, while 16% said they'd like to see Dennis Miller, 8% for John Oliver, 7% for Brian Williams and Craig Ferguson each, and 5% for Chelsea Handler.
The poll was conducted apparently because The Daily Show is considered to have some sway in registered voters choices, so who they would like to see as host is considered relevant ahead of the upcoming 2016 election.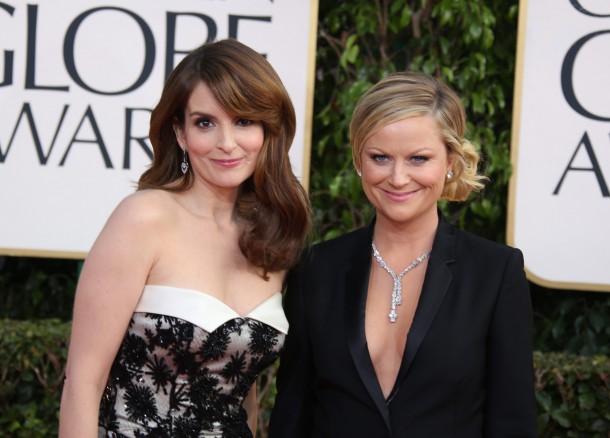 Fey could really be an inspired choice, although whether she would want it or not is another question. She has just launched her new Netflix series Unbreakable Kimmy Schmidt and perhaps she wouldn't necessarily want the kind of responsibility that comes with hosting a show so strongly focused on politics. Sarah Palin or not. No doubt she could do it though, Tina Fey just can't seem to do wrong in fairness.
Saying all that though, this same poll also voted Fox News as the most trusted network in America... so eh, yep, maybe we should take all this with one large pinch of salt.
What do you reckon? Should Tina (with Amy possibly) host ALL the things? And we include the Late Late Show in that. 
Advertised