 For those of you concerned with the future of Downton Abbey, you can rest assured that you will still get to watch the drama unfold over your Christmas turkey this year, as it's been confirmed Downton will definitely have a yuletide special this year as part of their sixth season. Well, that's a relief! We were scared that we'd have to watch Die Hard with our brother for the twenty millionth time.
Star of the series Hugh Bonneville confirmed the news yesterday at the TRIC Awards in London where the series won Drama Programme of the Year, saying; "We'll do a ninth episode which will come out at Christmas."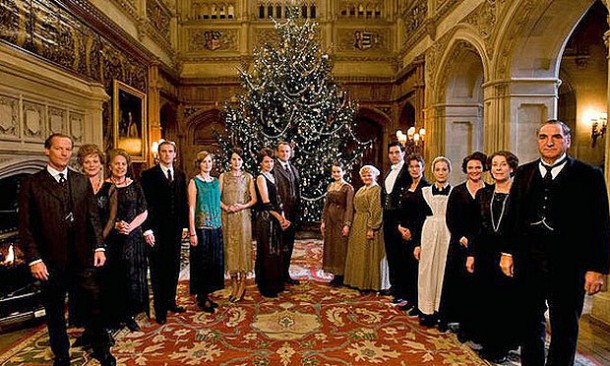 He gave away some deets as well! Of the upcoming sixth season, he said; "We're in 1925, so the series has nudged on another six months, and Lady Rose has been on her honeymoon and she's now moved to America," he said.
"Tom Branston has gone to Boston, and some faces that we met towards the end of the fifth season may or may not be coming over the horizon to break or make the hearts of Lady Mary and Lady Edith and people like that." So, no...T...Tom? We're not sure we're ok with that.
Bonneville wasn't sure however if Shirley MacLaine or Paul Giamatti would be returning to the series; "I don't know. I haven't heard that one, but we'd all be delighted because we love having them. The guest artists we've had have been amazing and to have any of them back would be brilliant."
Are you relieved you have your Christmas viewing confirmed before it's even summer? Will be be tuning in?
Via Digital Spy
Advertised