 It's not quite time for X Factor to be returning to the box yet however producers are getting their thinking caps on about how they can mix things up this year.
Richard Holloway, who works as the executive producer of the show has told The Mirror that there will be 'some exciting changes' this year.
"The name of the show will stay the same but we are looking at format and the judges. There will be some surprises this year. But I can't go into detail." Oh oh, is Louis's time running out?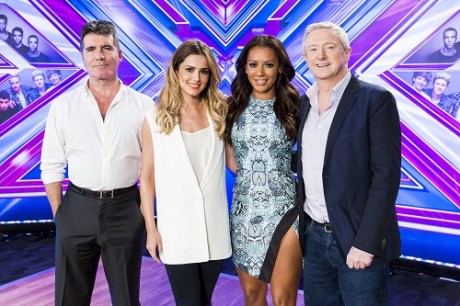 He went on to say; "We have been making the show for 10 years and to make it popular you have to refresh the show," he said. "You need to look at every aspect and move with the times". We can't believe it's still on! Who won last year? 
Advertised
So will the same judges be returning? Well it seems there is only a guarantee of one so far; "It is safe to say Simon is staying," Holloway said. It's thought the rest of the judges will be confirmed in May.
Not sure exactly what changes we would like to see, maybe no more judges... and no more singing.... no more auditions.... but Dermot O'Leary can stay. Obvs. What changes would you like to see to the current format?