 It's all anyone ever wants to know, right? Here Golden Globe hosts Tina Fey and Amy Poehler discuss at great length the designers they'll be sporting on the night of Sunday January 11th. Their chosen ensembles sound 'gorgent'. 

For those unable to view the video, Tina will "be wearing a Pierre d'Jambon romper with cheese and children's ice skates, while Amy will "be wearing an ER bandage dress with stilts by the Ohio stilt king."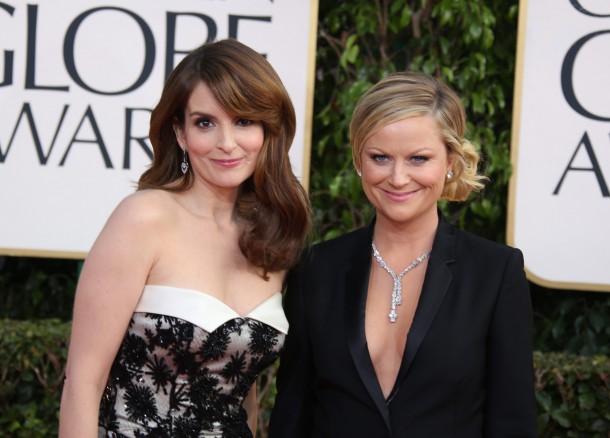 Advertised
Given that this is their third stint presenting the awards, it's believed that it'll be the pair's last time. Although, according to Us Weekly, Amy did say: "We'll be the Jay Z of the Globes and never retire."
And dear Lord, we hope that's true.
Are these two your favourite Golden Globe presenters? Do you think everything should be present by these two from now on? Can you just imagine them doing the Eurovision?