 You can buy jumpers in H&M for a fiver, or you can invest in some proper classics
As we get older or more ethically minded, shopping becomes harder. Is it right to buy a mountain of cheap clothes on the high street to be worn once or twice? When's the right time to start in investing in 'pieces'? What if you're over thirty and society says you should be married with kids, living in a house that you own and working in a job that pays more than minimum wage - but that's not exactly the case? Should you stop shopping in Penneys to save for two years to buy a Chanel handbag? (Hmm, actually that's not the worst idea.)
If there was one pair of footwear I'd invest in it would be Isabel Marant boots (or some Manolos, but that's another story). Isabel Marant is effortless cool for the grown woman, and the brand is known for its comfortable but chic boots.
Currently, these ones are on sale in Dublin store Costume for half price at €240.
Advertised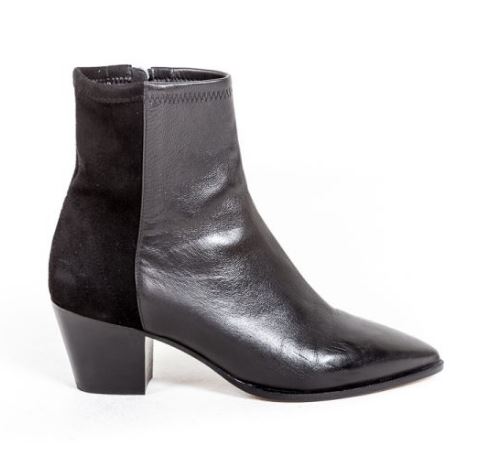 Made from leather, lambskin and goatskin, they are Quality, yes, with that capital Q.
If you don't have a pair of classic black boots and you've given up shopping on the high street for Lent, well... do I have to say anything more?