 A couple of years ago, Isabel Marant re-introduced the ankle boot to the world, and she should be given some sort of reward for it.
The shoe style is a wardrobe necessity now, thanks to its versatility and how good it can make a leg look. However, get the heel height or the point where the top hits the leg wrong, and you have a style disaster on your hands. The ankle boot is flattering, but only if you find the right one for you.
For example, those of us who are short of leg risk shortening it even more with bad styling. Make sure you show a sliver of leg if you wear them with jeans, for example (cuff the hem of the jeans if you need to). People with slender ankles need to avoid boots with a wide brim.
If finding the right ankle boot style for you seems like business too tricky to bother with, fear not. We stumbled across this pair, new to H&M that will suit everyone. Promise.
Advertised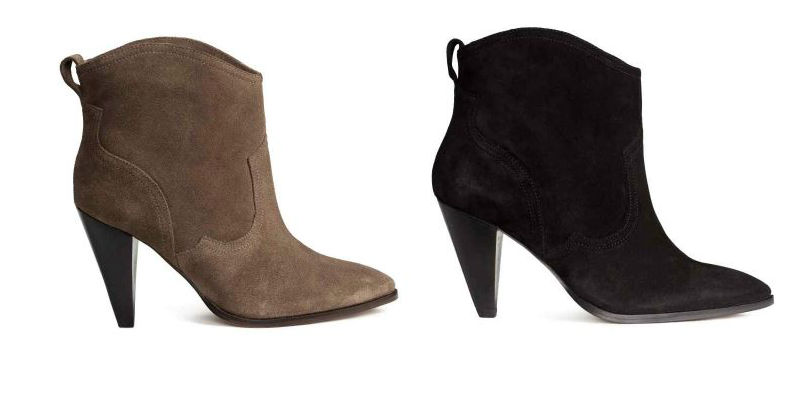 The western style is still cool and is suitable for practically every occasion. You could get away with wearing a pair to work, and brunch was invented for them. So was Friday cocktails with the girls.
For spring, we'd style them with skinnies and an oversized shirt, or a miniskirt, tights and a chunky knit.