 I know that the sun is shining and you might only be thinking of bikinis/flip flops/Jamie Dornan in a bikini and flip flops but I've found a high street steal that is going to be flying off the shelves in May so I want to give you fair warning.
You might want to start limbering up for aisle sprints now.
Giambattista Valli showcased his Womenswear Fall/Winter 2015/2016 during Paris Fashion Week and the models strutted down the runway in some rather fabulous boots.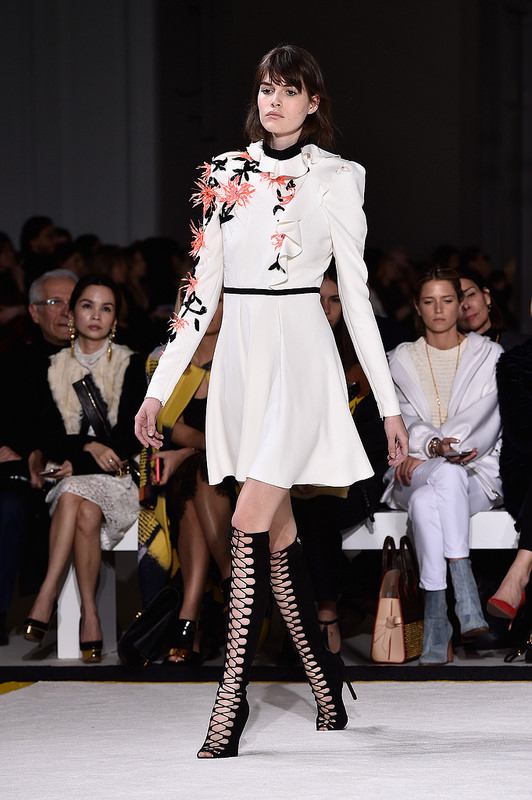 I don't have an exact price for these but lookit, if you have to ask then you probably can't afford it.
But as I was looking through the look books for the high street for the coming months, I spotted some boots from Penneys that would fit the bill for a fraction of the price. 
Advertised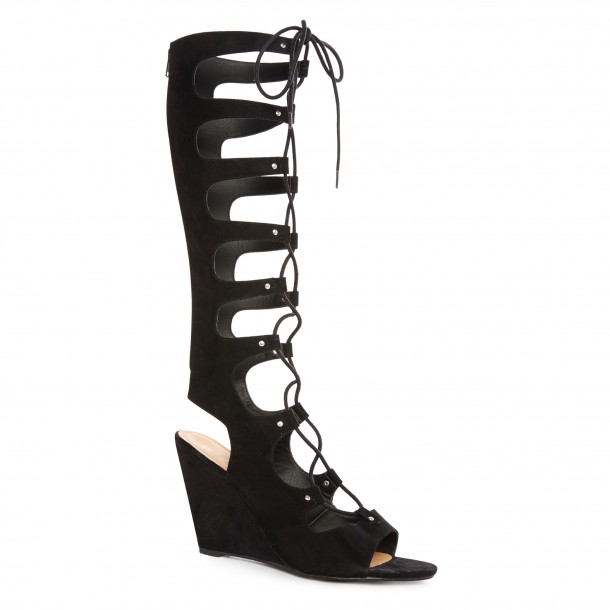 These Black Wedge Gladiator Sandals will set you back a paltry €25 and with some styling know-how, these babies will look a million dollars. Obviously everyone is forbidden from wearing them with short shorts of any kind and these will not survive any festival festivities.
The heel is slightly different, with this cheaper version sporting a comfier wedge than Valli's stiletto but I actually quite like it. These will be in stores in May and you'll probably find me camping outside for a week in advance to get them in size six. Time share shoe options are available, just leave me a comment below….
And if you're looking for some styling inspiration, you can check out Valli's runway ideas below and also how one Katy Perry chose to rock her sandals. 
Are you a fan of the gladiator look? Does it leave you Maximus Decimus Meridius or Minimus Decimus Meridius? To the comments!
Advertised