 Loafers have been taking their time making their way back into fashion but they've arrived
Over the past couple of seasons, flat sensible shoes have become a must-have pair in everyone's shoe haul, and after the trauma of party season to our delicate hooves, we're fully embacing the trend.
There was a panic for a short while that the only loafers one could wear to keep up with the street style shoes were these furry monsters or something like them, but don't worry; the fashion Gods have spoken and we can ditch the fuzz. Good news for any fashionista who lives somewhere where the heavens may open at any time. (So, all of us.)
I like loafers because they remind me of the British 1990s TV dramas I wasn't allowed to watch. I also like them because they're comfortable and can make any outfit look smart. Except maybe a tracksuit, but I didn't have to tell you that, did I?
These guys from Zara are my pick.
Advertised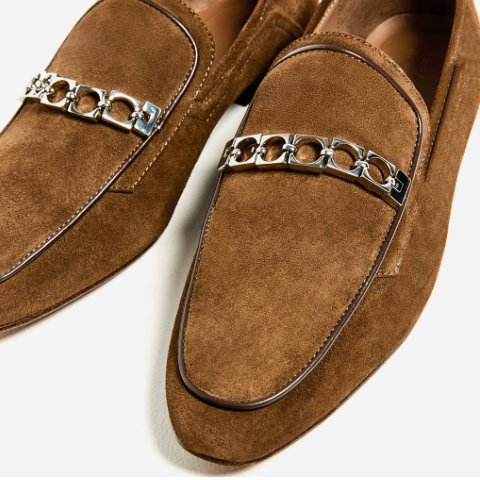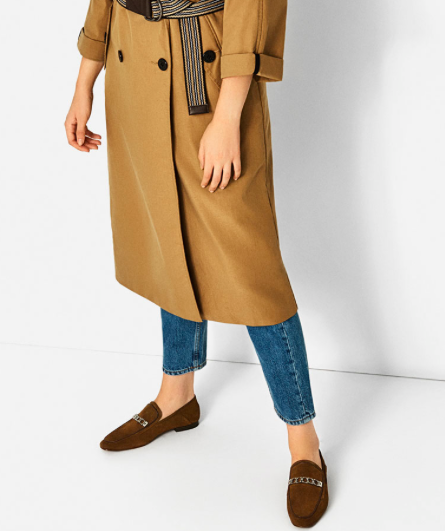 The shade makes them more versatile than black, the gold buckle gives it a more luxurious feel. The pair certianly look more expensive than €29.99 (down from €49.95, and they even looked more expensive then, too). What's more, they're made from genuine leather and feature a collapsable heel, so you can wear them backless.