 It's coming up to the third weekend in January, payday is still nowhere in sight, but we're getting bored. Oh, so bored.
We're starting to feel like torturing ourselves the month after the most wonderful time of the year wasn't such a good idea after all. No treats? Excercise? Early to bed and early to rise? This new year, new me lark is madness and doesn't this jumper know it.
New in Stradivarius stores, the 'combined material sweatshirt' is us in clothes form. The body part wants to aid you on your fitness journey, but the sleeves say, feck it, let's go for a drink. They also have a straightjacket vibe to them that makes us think the drinks suggestion is, in fact, a bad idea.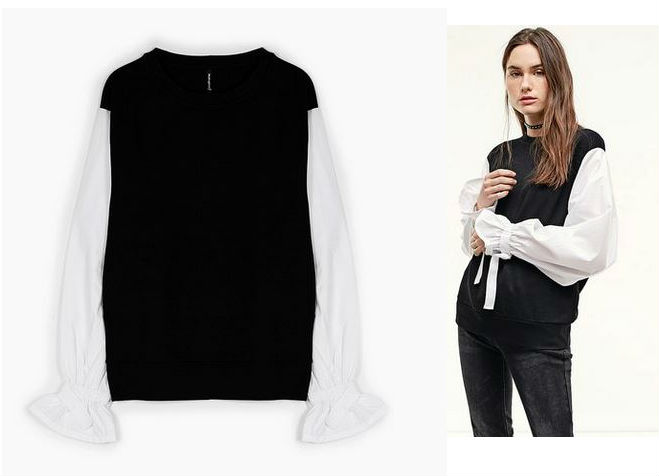 Advertised
It's one of the oddest looking jumpers we've come across but I'm convinced. A top that can take you from gym to gin is a winner in my book. It's purse-friendly, too, at €29.95. It's by Stradivarius and you can find it in the Jervis Shopping Centre store or online.
Just maybe give it a Febreeze if you jog in it all the way to the bar.