 Guest writer Rob Kenny is a Fashion PR executive, who most recently was on the PR team managing Joan Collins's and Naomi Campbell's press trips to Ireland. Today, Rob gives his definitive take on the best gifts for men. 
Have you left buying your man his Christmas gift to the last minute again this year? Well do not fret; I have put together a list of twelve perfect gifts you can nab before the 25th. As a men's fashion stylist and blogger  it is part of my job to have my ear to the ground regarding what is on trend for men this winter. Not only that, I need to know what it is men are after, what they really want. Naturally, I have also thrown in a few items that Irish men may not know they want - yet.
Of course being a man myself, and a man who is fashion, grooming and shopping crazy, you can rest assured that each item on this list has been well trialled and tested. I would only love to see all twelve of these items under my tree Christmas morning! Actually, the Christmas presents I have bought for the man in my life are included in this list and I'm sure the men you have to buy for will love these items as much as I do. Happy Shopping!
This watch is just amazing; so simple, stylish and chic. With its big face, and classic design, I find this watch goes with everything and always adds an extra layer of style to any outfit. It has also become somewhat of a fashion trend, so any avid follower of fashion will take notice of this watch on your guy's wrist. Buy it in either gold or silver; both colours are equally as nice, and for a more casual look, add one of the straps for only €30. You can grab this beauty on your dash up Grafton St, for €160 - €250 in Weir & Sons.
Now this is a gift idea that can be used to kick your man's ass in gear. Are you sick of looking at his ill-fitting jeans and his checked shirts? Well, a voucher from really cool, contemporary men's fashion stores Castle & Drury or Nowhere Man will ensure your guy will leave with some extra stylish new bits. Located minutes from Grafton St, the staff in both of these Irish-owned stores are really helpful, so if he does not know what he is doing, these guys certainly do and will be happy to help him pull some great new looks.
Is your guy cologne mad? Or maybe it is time to treat him to a new smell? Well these two brands, Kilian and Creed, are both taking Irish men by storm (designer aftershaves like Tom Ford and Chanel are facing stiff competition from more exclusive perfumeries). A bit more on the expensive side, these brands average at about €200 per bottle. It's worth it though, the smells are incredible. You won't be able to take your hands off him! Available at Brown Thomas.
If you are looking to splash out a bit more on your loved one this Christmas, a designer wallet is a really great gift that all men are going to love, even if they won't admit it! Personally, I would go for a Louis Vuitton, YSL or Céline. Available at Brown Thomas.
We're coming into January, meaning we all have lots of big plans ahead to become ripped and shredded in 2016. Support your man's new fitness regime plans by spoiling him with lots of really good new gym gear for Christmas. Nowhere has a better selection for workout clothes and gym runners than Life Style Sports.
A timeless classic, there should be a trench coat in every man's wardrobe. Throw a really nice trench over an outfit, loosely tie the belt, and you have bumped up the fashion stakes of your look. Just take a trip to any French city to see first hand how stylish a good trench can be on a man.
Louis Copeland Suit Voucher
Advertised
When researching for this article I interrogated three of my manly-men straight friends and something that made all their faces light up was the thought of getting a Louis Copeland voucher for Christmas. The reason is simple; when it comes to buying a new suit, most Irish guys settle for a standard Zara or Topman number. We don't save enough in advance for a really good suit, even though this is something we all want. A Louis Copeland voucher ensures we are going to treat ourselves to that suit we've always wanted. Personally, I want my grubby mitts all over the Darren Kennedy collection.
G-Male is a grooming room for men located ten minutes outside of the city centre in the trendy suburb of Ranelagh and there is not a man alive who is not going to love this one. The guys in here offer every treatment the modern man could want, from waxing to haircuts and highlights, to massages and facials. An amazing present would be one of the brilliant G-Male packages. Try 'The First Date' for €75, getting your guy a wash, haircut and G-MALE facial.
MAN-icure @ Tropical Popical
Keeping to our male grooming theme, there's many a man out there who are in desperate need of a manicure. There is no excuse not to have clean, well-kept nails, and this is definitely something more people notice than most guys think. My favourite nail spot in Dublin is Tropical Popical on South William St.  It is even called a MAN-icure in here, to ensure no man's manhood is damaged when he is getting his nails done.
Moving on to something a bit more practical, an Apple Mophie is the multi-purpose iPhone cover to make for the perfect stocking filler this Christmas. The Mophie provides your iPhone with 100% more battery life while protecting your phone from knocks and bumps. Now your man has no excuse not to answer your calls and texts when he's out on a big one.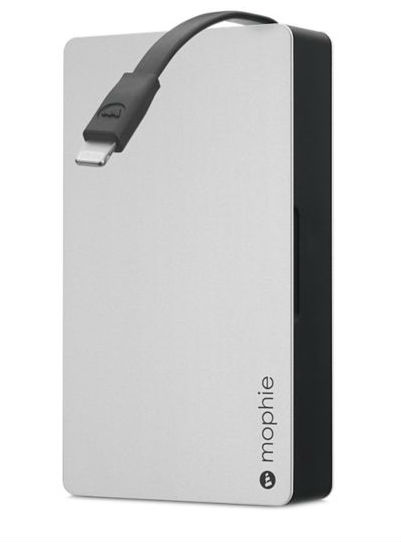 Something modern men are openly getting into is skincare. As someone who really knows the importance of good skincare for great skin, I am always on the hunt for the best skincare for men, without breaking the bank. This year, two different skincare brands have really impressed me and I will definitely continue buying throughout 2016.
The Thalgo Men Deep Cleansing Scrub is so refreshing and leaves you feeling really clean.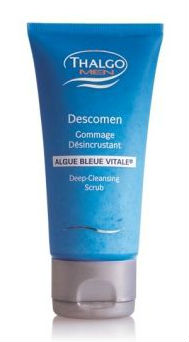 And the Liz Earle for men skin, shower and shaving products are amazing. Packed full of natural ingredients like lavender and tea tree oil, they actually smell like they are good for you.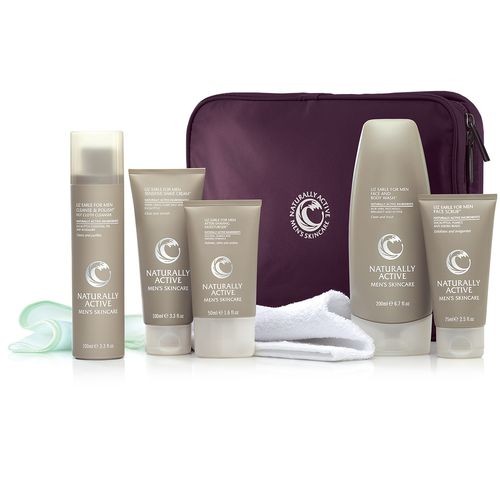 Have a foodie in your life? Or are you one of those couples that keep saying you're going to start experiencing Dublin City's best restaurants more? Because believe me, we have an amazing selection out there. A restaurant voucher to one of Dublin's best eateries is sure to go down a treat. And of course this is a win-win, because surely he's going to bring you. Why not try Locks Brasserie, Coppinger Row, San Lorenzo's or enjoy 360 degree views in Dublin hotspot Sophie's at the Dean Hotel.
Have you bought all of your presents yet? What's your go-to when you're buying for your boyfriend / husband / brother / grandfather / uncle?
Advertised