 Its New York Fashion Week and there are so many designers and so many shows that all I can do is show you some of the looks I thought were amazing.
These images are from the first five fashiontastic days.  Is it really obvious which designers I liked the best?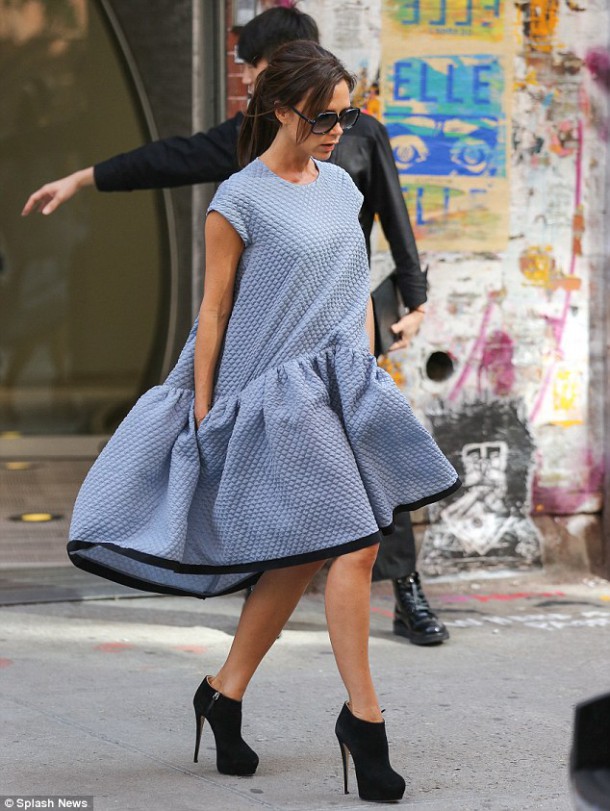 But perhaps the most startling image to emerge from NY Fashion week was that of Victoria Beckham.  Although it may look like she accidentally went out in her granny's duvet do not let your eyes deceive you.  Posh was working one of the dresses from her new collection - and apparently "oversized silhouettes" will be all the rage next year.
Advertised
Or tent dresses to the rest of us.  I quite like this look.  It's something new and different for Posh, it would be great for hiding any bulges (real or imagined) on fat days and it laughs in the face of PMS bloating.
Have a look at the gallery and tell us if you see anything you want to translate INSTANTLY to the high street.