 Cute and colourful or subdued, tassel earrings are the only decoration you need this summer
While most trends are dreamed up by designers two years before they hit the catwalk, some blow up from the most unlikely sources. Tassel earrings are all over the shops which does mean they were meant to be a thing for this summer, but they probably weren't expected to be the earring trend of the season. And who's responsible? Reese Witherspoon, that's who, or rather her character in recent hit show Big Little Lies.
Without giving an ounce of the plot away, Madeline Martha McKenzie turns up to the Audrey and Elvis Trivia Night in the most original Audrey Hepburn costume of them all. While Holly Golightly in her LBD, up-do, pearls and cigarette holder is the obvious and clichéd go-to, Madeline dresses as Holly too but chilled out Holly in a white shirt, eye mask and tassel earrings.
Audrey's tassels were actually earplugs.
But if you want to hear things, go for the earrings.
Mary Kate Olsen knows. It's a sign.
Advertised
Oh, and Pippa O'Connor wore a black pair at the VIP Style Awards.
Summer tassels really should be bright and bold. You can find these fun guys in Zara for a tenner.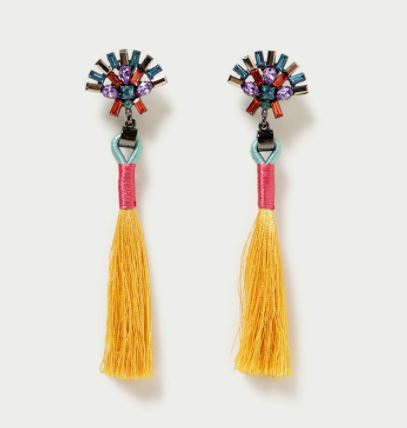 And Parfois have them included in a set.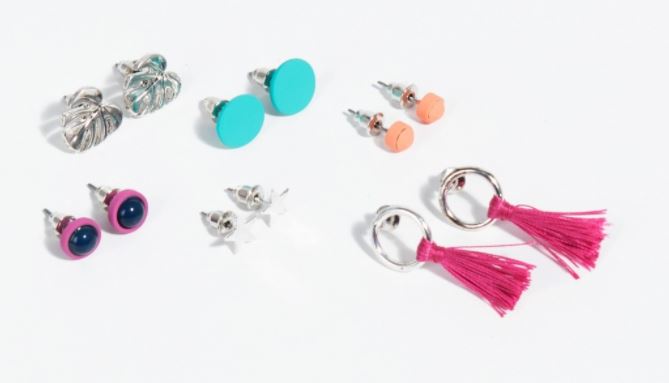 If you like to be dark and moody all year round, check out this pair from Topshop.
Advertised