 Unless you haven't been spending the whole period of Christmas overindulging, New Year's Eve can be hard to dress for
It's the...700th day of Christmas, I'm guessing, and I'm showing signs of burnout. Naps have turned into full-on sleeps, the 'bloat' is now a permanent paunch, and I'm not into any of the limited selection of clothes I brought home. And none of the sale clothes I ordered will arrive in time for New Year's Eve. Not that I care all that much, though. This year, I'd love a New Year's Eve binge-watching Black Mirror.
I have commitments, though, and I must go out, and I must dress for the occasion. But I don't want to make an effort. And I don't think you want to either. But if you think I'm going to suggest you throw on a sparkly top and black skinnies, you'd be wrong.
Because the answer is red. Head to toe red. It's one of the trends of the AW18 season and it's the easiest way to look like you made an effort even if that's the last thing you did. It's as easy as wearing head to toe black, but it looks like you actually put some thought into it.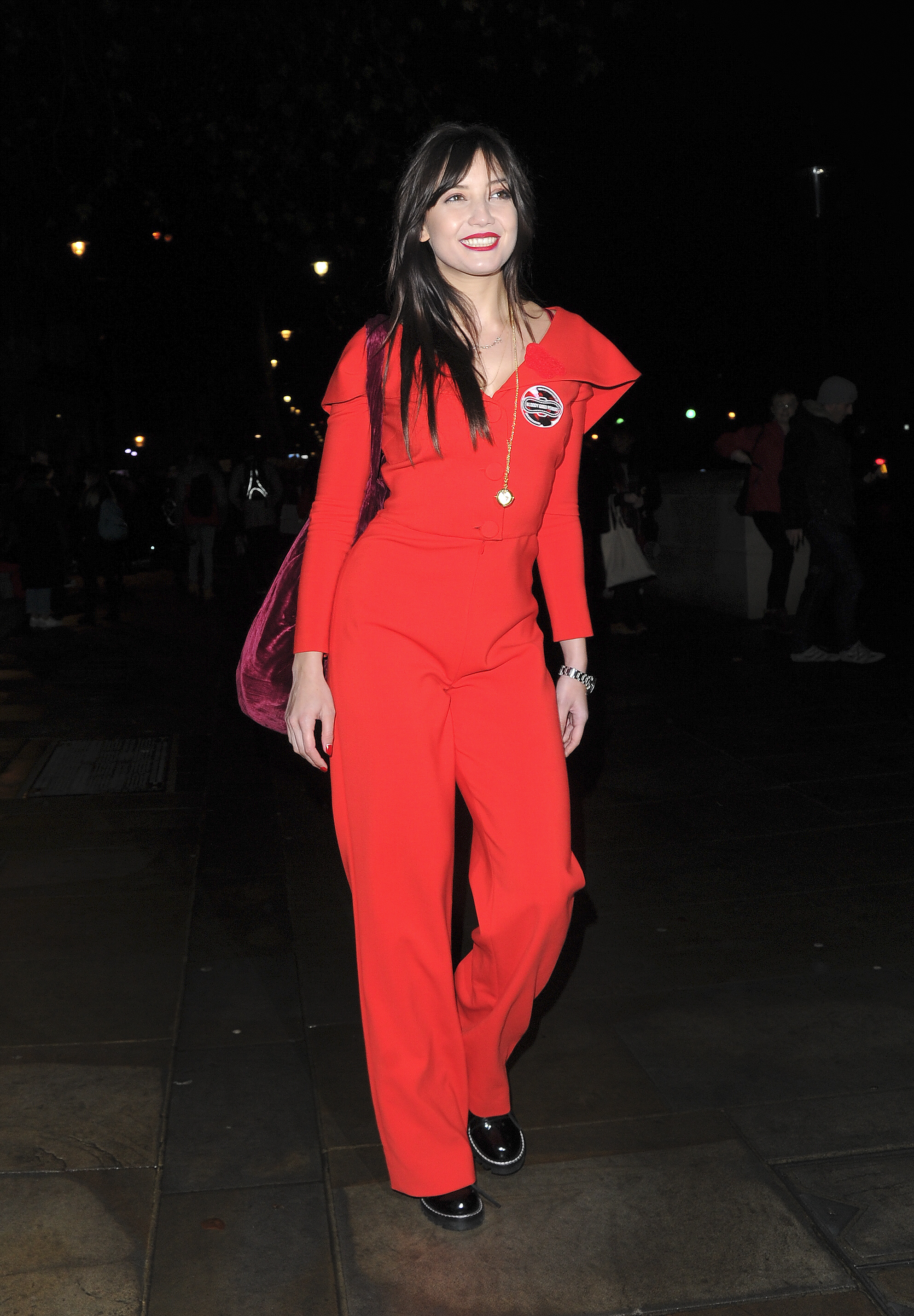 Go full devil on it: if you wear a red dress and red shoes and a red coat if you have one. Or red jumpsuit and red shoes. Or red top and red trousers. And red shoes.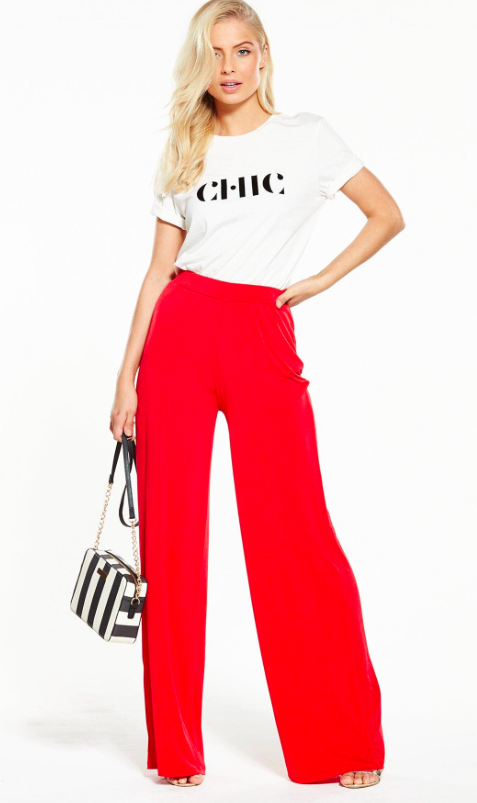 Advertised
Littlewoods Ireland V by Very Jersey Wide Leg Trouser €22.50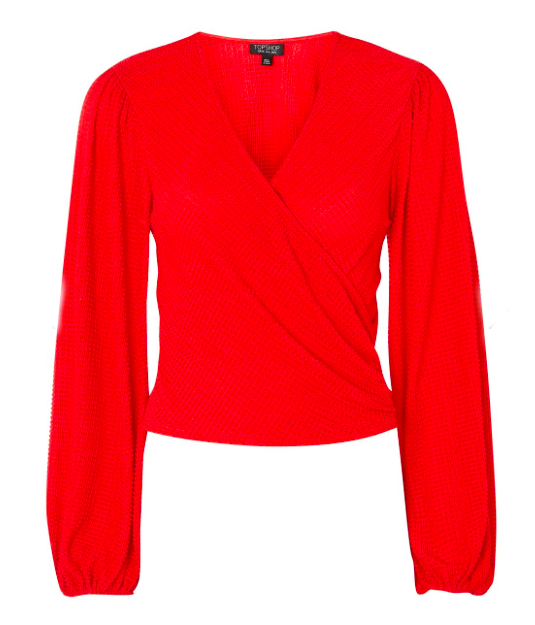 Topshop Blouson Sleeve Textured Wrap Top €26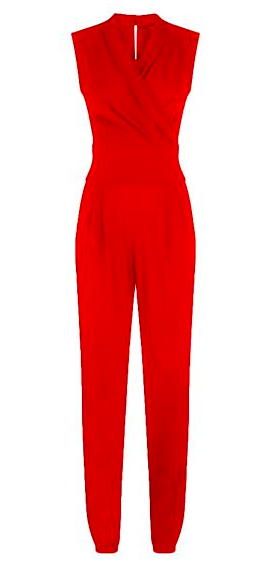 Debenhams HotSquash Jumpsuit €119.60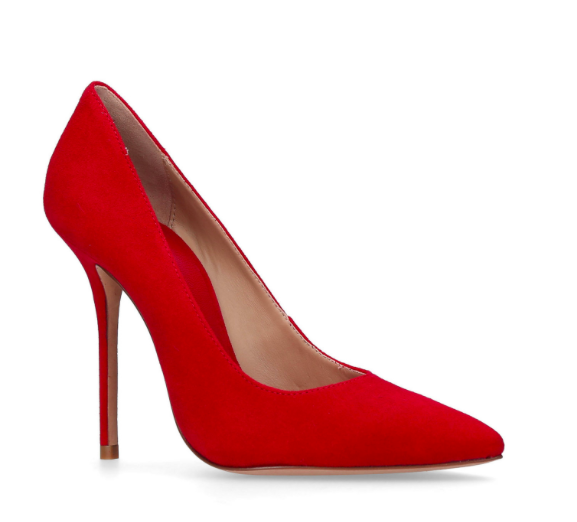 Advertised