 Geri Horner wore THE outfit formula of winter 2018 for a trip to the BBC radio studios, proving why it's the outfit formula for winter 2018.
A midi skirt, polo necks and long boots is so '70s you might as well grab a couple of gal pals, insert them in the same get-up and call yerselves Charlie's Angels. Geri Horner wore the ensemble yesterday for a jaunt to the BBC looking equally stylish and cosy.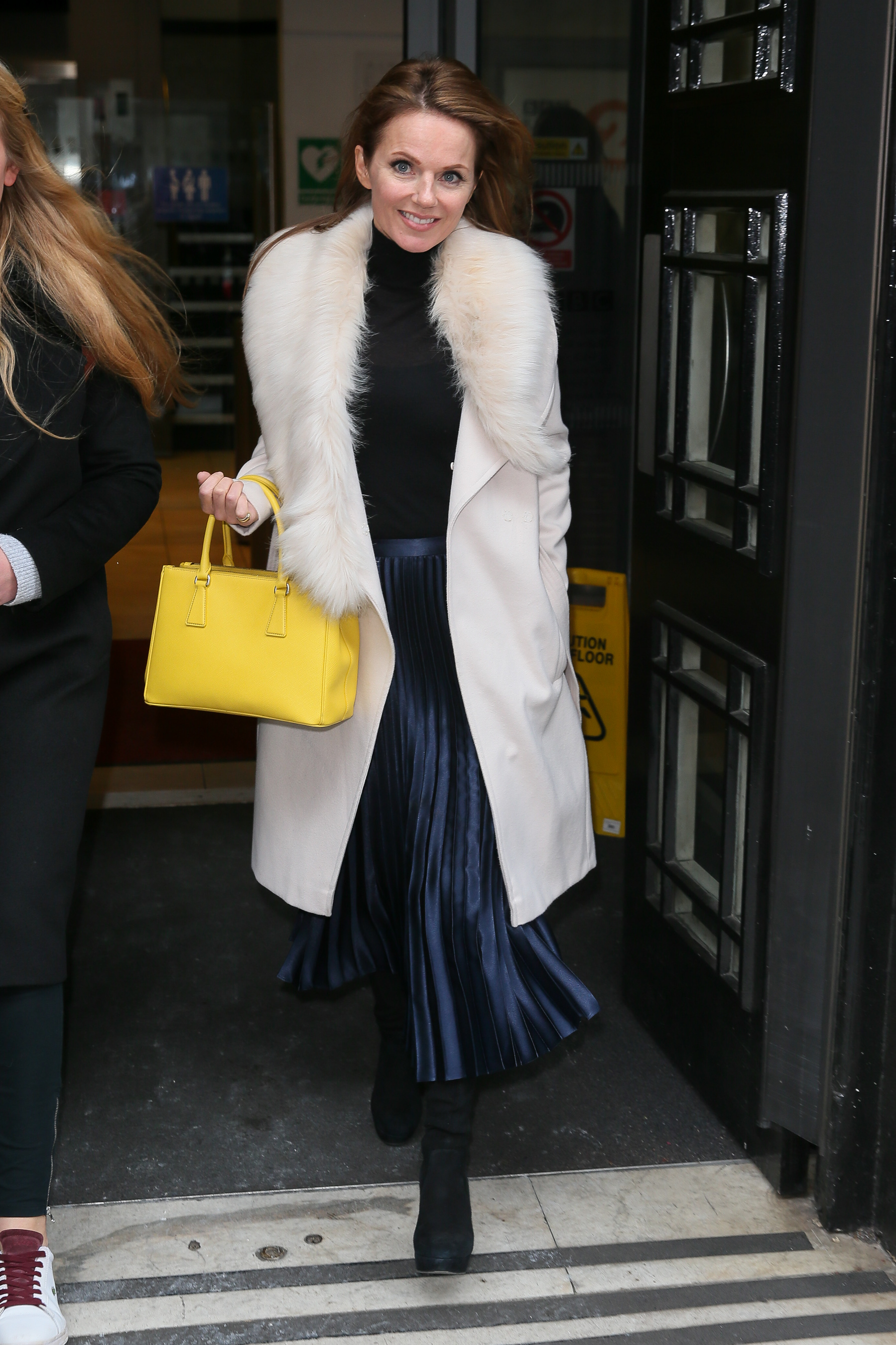 The best thing about Ginger's outfit is that each piece can be worn individually multiple times in a thousand different ways. The coat is very Meghan Markle, making it the It piece of the whole lot (and the detachable fur is exactly what you want in winter/spring when one minute people are walking around Temple Bar wearing t-shirts and the next it's the Snowpocalypse. In fairness, people will still be walking around Temple Bar sans coat even during Storm Emma (what's with that?), but all style-conscious ladies should take a leaf outta Geri's book.
How about that black and navy action, too?
Advertised
Midi skirts are everywhere right now, but if you want one like Geri's here's one from Coast (found on Littlewoods Ireland) that's on sale.