 Foundations. We have all had our ups and downs with them, haven't we? From the high of finding an absolute gem to the utter disappointment of a complete clunker.
Maybe you've found your perfect match already, but if you haven't then keep reading because today I'm looking at makeup artist approved formulas. Certain names always seem to pop up whenever make-up artists such as Pat McGrath, Val Garland or Lisa Eldridge are interviewed backstage at fashion week with Chanel Vitalumiere Aqua (€41), Armani Luminous Silk (€45), and MAC Mineralise Moisture foundation (€39) often included in their must-have lists. These are three of my personal top picks too (I also love Make Up Forever HD Ultra foundations as well) as they all give a natural, true skin finish, which is perfect for the type of work that I do for beauty/commercial editorials as well as TV and runway.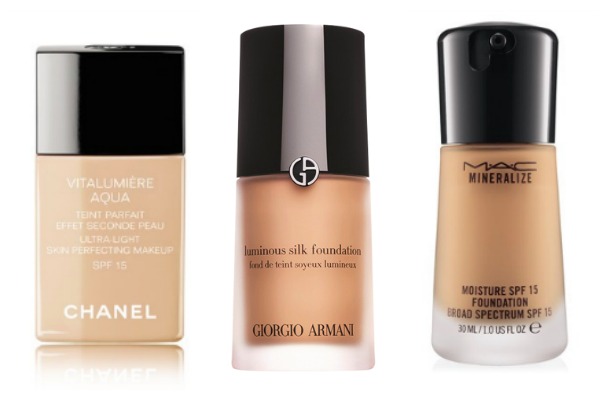 There are more than four good foundations in the world though, and as I love nothing better than poking around inside other peoples' makeup kits, I took the opportunity to ask three of my friends in the industry to spill the beans on their top products, because sharing is caring, right? Here is what they had to say.
Multi-award winning make-up artist and creative director at EF Creative studios in Dublin 4.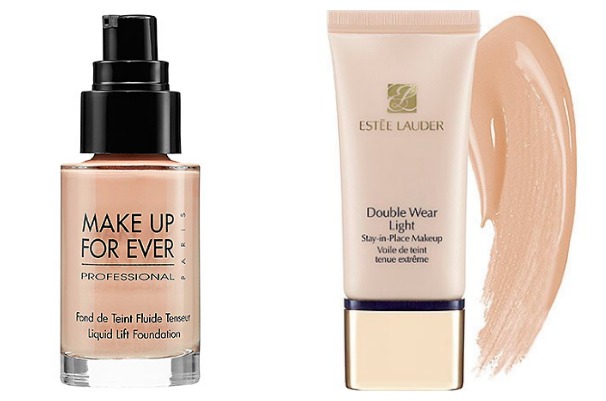 "Makeup Forever Liquid lift (€37). Its creamy blendable formula ensures that it sits well on dry or mature skin. For longevity in the heat or where I need a makeup to stay all day, I love Estee Lauder Double Wear Light (€38). It is matte, but not too heavy."
Advertised
19 years working in the make-up industry on everything from weddings to music videos, it's safe to say Ann-Marie has tried quite a lot of foundations.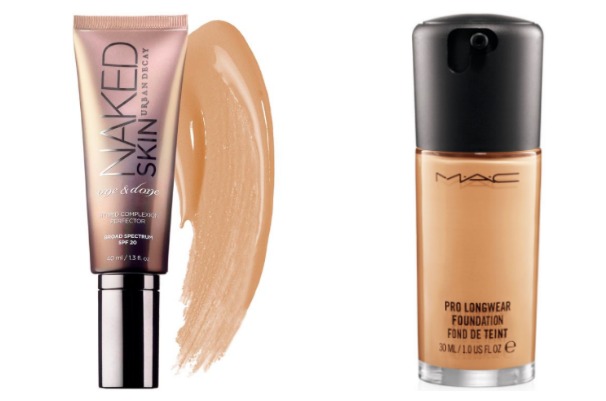 "Mac Pro Long wear (€36.50) and Studio Fix, both amazing for brides and long days. For a light coverage, I've recently discovered a love for Urban Decay NAKED Skin One & Done Hybrid Complexion Perfector; a foundation/skincare hybrid that blurs imperfections, is oil free and contains vitamins, peptides and moisturisers."
TV and film makeup requires a light hand, especially when working with HD cameras – something Marina knows all too well as it's her field of expertise.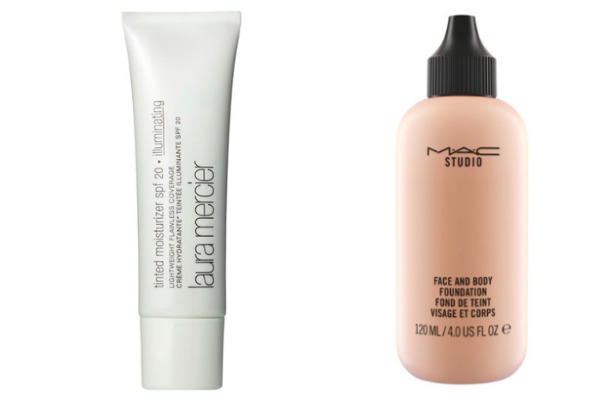 "Laura Mercier Illuminating Tinted Moisture for the summer as it gives a beautiful glow to the skin with just enough coverage or MAC Face and Body (€31.50) as you can build it up on the skin to the coverage you desire. I have a concealer palette too which goes everywhere with me on adverts, film and TV as it suits every skin tone".
Advertised
So there you have it – did any of your favourites make the list?