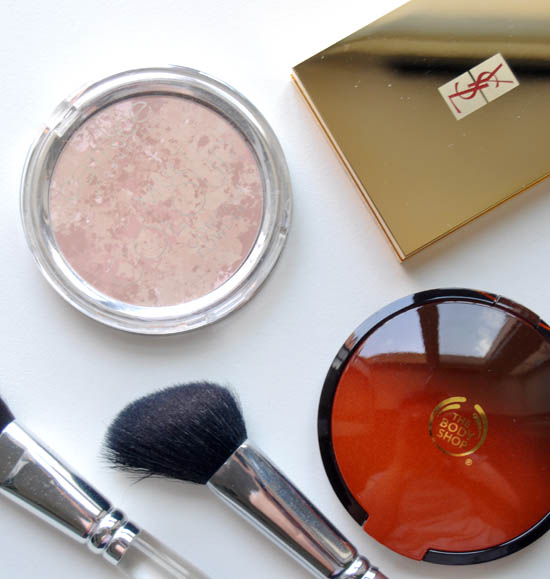 Contouring is one of those makeup tricks I've been meaning to get down with for absolutely ages but have always felt really daunted by. It's got that Scott Barnes/J-Lo/Kim Kardashian high maintenance piles of makeup vibe about it though, hasn't it?
Not being a mad fan of makeup masks, piles of makeup, bronzer OR being possessed of a darker skintone to start off with, it took me a bit of time to firstly hunt down contouring products that were pale enough to work with my milk bottle ways - for ages I really felt it wasn't something the pale skinned could try.
Secondly, I then had to get up the courage to give the technique a go.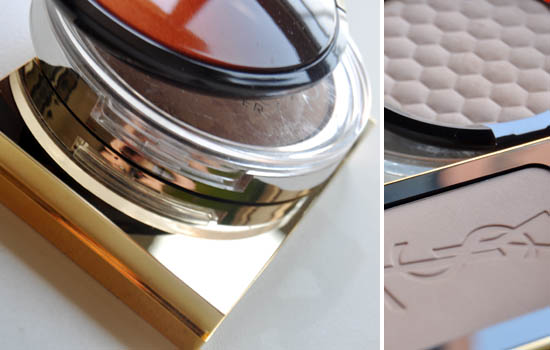 You can pretty much contour any of the planes of the face - using powders to slim down the nose and define the chin is popular - but most commonly people contour below the apples of the cheeks to accentuate cheekbones or to basically fool the eye into thinking there are some there in the first place. So for chubby-cheeked and round-faced gals, contouring can be a godsend. But like a lot of beauty techniques, it's very easy to get horribly, awfully wrong.
For starters, if it's done properly, it should be seamless and pretty much invisible. You don't want to end up with dirty brown stripes down your face and if you do, then sorry, but you didn't do it right. Secondly, and for that reason, you need to stick with matte products if you're using powders - glitter bronzer just looks completely wrong (because it'll stand out) when used for this technique.
I've seen liquids and creams used to contour by makeup artists twice recently and it's a really interesting take (I'll do another post on that soon), but for today lets take a look at three products pale-skinned girls can use to add a little definition to lines of their faces.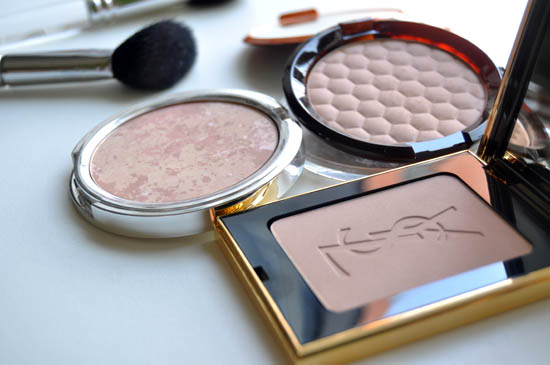 Again, I'll re-iterate. You don't want to add a lot of colour, you don't want to achieve a two-tone effect or have a face that looks sliced into two distinct shades from a distance. The shade you choose to contour with should be a couple of tones darker than your natural skintone and not a lot more. You want to achieve a subtle shading in the hollows of the cheeks below the apples, to give the effect of sharper bone structure.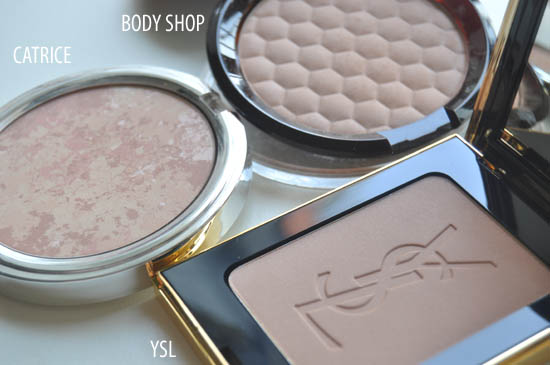 Advertised
Here are my three picks. We've got a budget, a mid-priced and a swish. Catrice Multicoloured Compact Powder in 010 Rose Beige is an under €5 buy that I picked up in my local pharmacy. For the value-added fart that came with the purchase, read this post. The other two products I like for this are the Body Shop's Bronzing Powder in shade two, €20.50, from the Honey Bronze summer range. Currently on counter, this is going into the permanent collection.
The last one is a setting powder actually, it just happens to be in a shade that's too dark for me, and this is a good tip for pale gals - if you can't find a bronzer pale enough, then go up the pressed powder register a couple of shades, you may well find a fit at a good price. This is YSL Poudre Compacte Radiance in 5, €40.  This is a new launch from Yves Saint Laurent, and is a gorgeous, silky-smooth powder. It, and the Body Shop bronzer both came as press samples.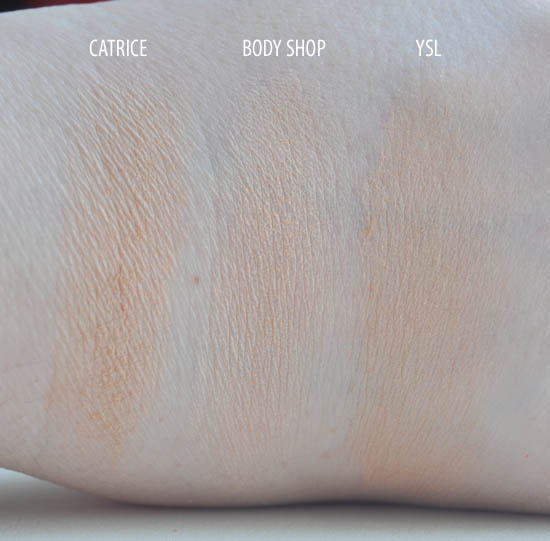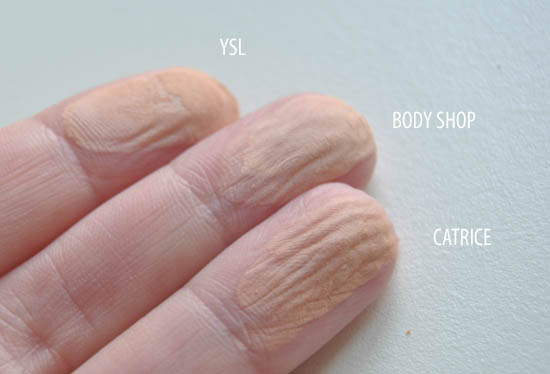 And here are some swatches so you can get a sense of the sort of colour pay-off I'm talking about in relation to pale skins. Not too scary at all, is it?
Now, not being a tutorial blogger and honestly not having the super-skills to really be able to adequately give you the full gen on how to do brilliant makeup tricks, I'm not going to give a step-by-step how-to on this. A few months ago, we had some advice from Irish Mac senior artist Lesley Keane on contouring (amongst loads of other great tips), so lets re-cap that here.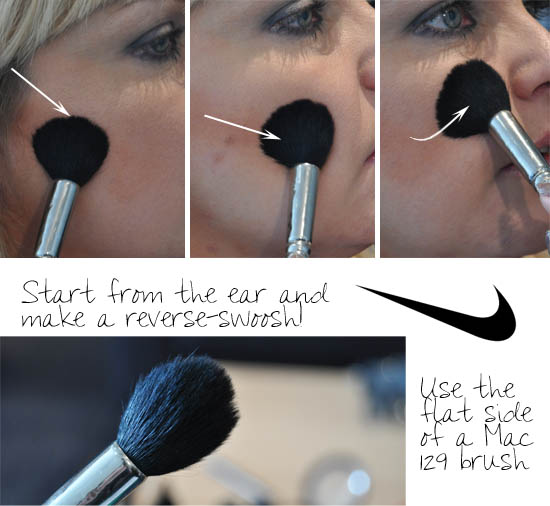 Here's how to find where you should be putting your product: Press your fingers in under your cheekbone. Where the bone finishes, and the flesh in the hollow of the cheek begins, that's where you place your brush. Using the pic above as a guide, Lesley advises you bring your brush down from the ear in a a Nike 'swoosh' shape.  And always, always blend! Blend like bejaysis!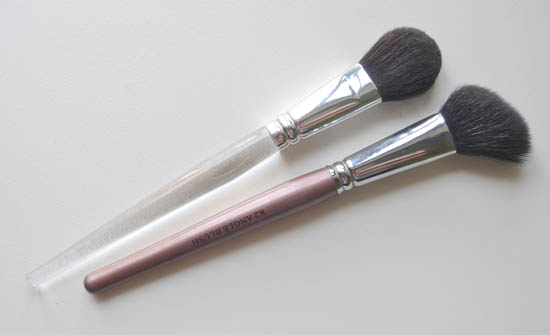 Lesley's brush recommendation was a Mac 129.  I don't have one of them myself but I like to use an angled blush brush for this. This is a  personal preference thing - I find it fits my face and I'm comfortable with the width and size of the brush head. The clear-handled brush is a Clarins blusher brush and this shape can also be used for a contouring job - but I find this particular tool isn't so well packed so doesn't do the job as well.
Advertised
The angled brush is a Boylan & Balfe brush given to me years ago by Ellie Balfe and Ken Boylan on one of their makeup courses and it's still going very strong. I love it - you can find very similar on Crown Brushes.
So, what do you think? Willing to give contouring a go or still baffled about the whole thing? Got any extra tips and tricks we need to know about? Add 'em in a comment!