 I remember an ex boyfriend picking up my Shu Uemura eyelash curlers and being thoroughly baffled as to their function. He turned them around in his hand, squinting firstly at them and then at me before the inevitable 'What on earth is this?' question. Granted they look like a mini medieval torture device or some kind of weird forceps a rabbit midwife might carry around, but in the world of the beauty lover, these are a pretty standard tool.
There are, however, tools that are not quite so standard and today I bring you three of the strangest beauty products that your hard-earned money can buy.
Crazy Girl — Wanna Be Naked Intimate Shave Creme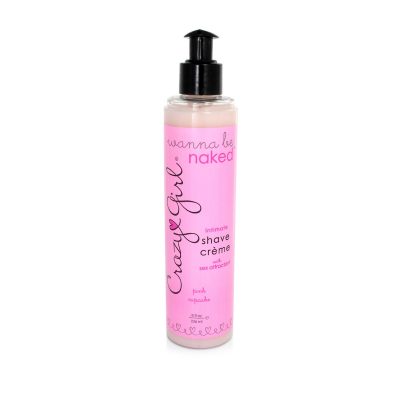 Oh God, I really didn't want to start with this one. But we're all friends here and sure, maybe someone has been looking for this product all their lives and who am I to deny them for one moment longer.
This starts off by looking like a fairly normal shaving cream and with ingredients like jojoba seed oil, if you are a fan of the razor, then this seems like it's fit for purpose.
But then I have to tell you that as per the Crazy Girl website, I did not give this product its full name. Oh no. If I had, I would've called it Crazy Girl — Wanna Be Naked Intimate Shave Creme with Sex Attractant. Yes, with Sex Attractant. Dear God.
I'm not sure if the EU have yet legislated on the use of sex attractants in shaving creams yet and if its absence is anything to do with Brexit, but this product claims to have been 'infused with pheromones to enhance sex appeal'. And I have a lot of questions.
From what distance will it work? I mean, it is 2cm in which case it seems a bit, well, redundant at this point? Or is it 2m in which case your intimate area would morph into some type of sexy pheromone magnet and cause havoc as you wander around Tesco?
This is a review just waiting to happen.
Breast Gymnastics Hand Massager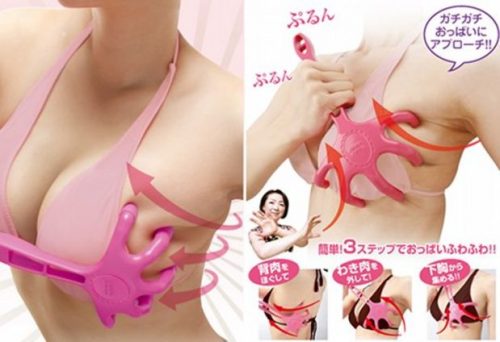 What happens if you mix a fly swatter, a garden rake and one of those creepy plastic skeleton hands that you see at Halloween? This, this is what happens.
Advertised
This yoke is apparently designed to help shape and tone the breast by separating ligaments as you scoop skin from your back to your front. Look, I'm not that clear either; there's an instructional video below that will make everything crystal clear.
Alternatively you can use for fly swatting, doing a bit of light gardening or frightening small children at Halloween.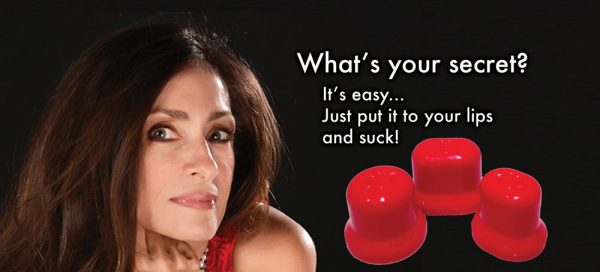 Fullips is like being haunted by the ghost of Kylie Jenner Past, with images of teenagers on you tube videos dancing through my head.
Basically you put the gadget over your lips and suck until your lips are wedged into it. Then when you exit the suction vortex, your lips are plumped up and you have a pout that your mother will use to make millions.
Mind you, I used to do this with the caps of plastic bottles as a kid so who am I to judge.
Come  back mini medieval torture device, all is forgiven.
Advertised
If you've any weird and wonderful beauty products in your kit, we'd love to hear about them.