 Electric Picnic is THE biggest festival of the summer. It also marks the end of it. So, let's party!
Soon, we'll be back to normality. Kids and teachers will be back to school, and we'll be back in black tights. But, until then, we'll enjoy what's left of summer. Electric Picnic is on at the end of the month, and, hopefully, the weather will be amazing. So, the number one product to bring is - sunscreen! Aside from that, there's actually no need to pack a load of cosmetics and toiletries; why would you? It's the perfect excuse to take a break from grooming.
If, however, you don't want to look like a total Wildling, there are a few things you can bring. First and foremost, let's think of your hair. By day two of tent sleeping, you might want a boost. The best thing for this, of course, is dry shampoo. This one, by Aussie, claims it's a 'Wash and Blow in a Can'. You had us at wash.
Aussie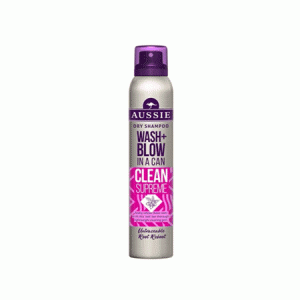 Aussie Wash and Blow in a Can Clean Supreme €5.99 
Aussie Clean Supreme is just what you need to freshen your mop. You simply spray, massage it into your scalp and brush through. Then style as usual knowing your hair will be shiny and festival ready for day two. The gorgeous smell will freshen up your locks and remove that damp tent smell. It also comes in a whole range of fab scents, so there is something to suit all your favourite scents. Pick from Peach, Sweet Escape, Kool Kiwi Berry and Tropical Punch to leave your hair smelling sweet fresh and fruity.
Garnier
Advertised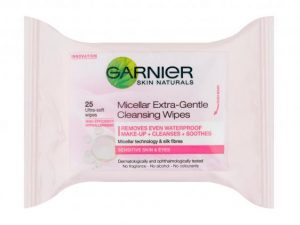 Although I don't condone using wipes to remove your makeup on a daily basis, they are a must for festival goers. They will tick all the boxes when you're in need of a fresh-up, be it your face, hands, feet, armpits or... the rest. Just make sure to rinse your face with water after using them and before your moisturiser as the alcohol will dry out your skin.
Dr Paw Paw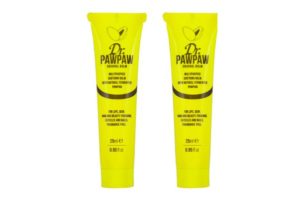 This multi-use product is a must have when you're packing your festival bag. It's a lip conditioner, brow smoother and fixer, it relieves dry or irritated skin, soothes bee stings or minor skin issues like rashes. It will hydrate cuticles and hands, tame frizzy hair, and you can even wear the tinted version it on your cheeks and eyelids for a gorgeous dewy summer makeup look. What does this product not do? Oh, and did I mention it comes in mini sizes, so it fits perfectly in your handbag.
Advertised
What are your favourite festival must haves?