 For the man (your hubby) who refuses to tell you what he wants or the guy (your Dad) who insists on saying that he doesn't need anything, here are a few ideas that might help you find the perfect gift.
Yesterday, we gave you a long, long, list of men's fragrances that we rated and approved but today we've assembled a few recommendations that will make sure that there's something great under the tree on The Day.
Cocktail Travel Set ($24 (€19) + P&P)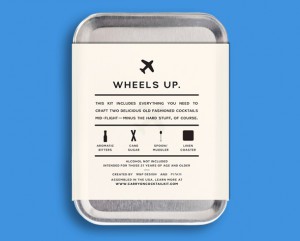 Not everyone can afford to travel business class, where we presume they whip you up champagne cocktails to order, so why not get the man in your life this handy travel kit so that he can mix up an old fashioned on the go.
It's like a James Bond gadget for cocktails, and although this might look a bit out of place on a Ryanair flight, it's still a pretty nifty little kit to have in the back pocket for emergencies. Y'know, the type of emergency where you need a cocktail.
Solar Panel Jacket (€349)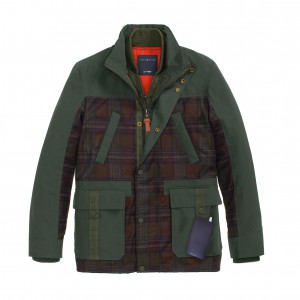 The solar panels on the back of the jacket are detachable, so you don't need to have them on all the time, and the cable for your devices runs through in to a removable battery pack in the front pocket which is hidden away and can be charged separately so you always have power on the go.
50% of the proceeds from the sale of each jacket go to the Fresh Air Fund too, which gives more than 1.8 million children from low-income communities the chance to go to summer camp and enjoy themselves, so it's win-win in our book. We know it seems a bit out there, but for the stylish man who loves gadgets, this is pretty much the perfect gift.  All you have to do now is move to Italy or Spain...y'know any country where they actually get some sun.
Advertised
Calvin and Hobbes complete collection (€158)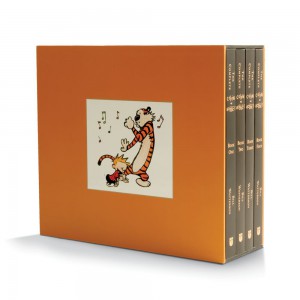 Waterson's Calvin and Hobbes are masterfully told stories, life lessons and touching moments shared between a child and his imaginary stuffed tiger, and they have plenty to teach us. This beautiful collection of the complete works will either conjure up happy memories or introduce the man who has everything to something that his life was sorely missing.
Robert Roberts Coffee Connoisseur Club (€49.99)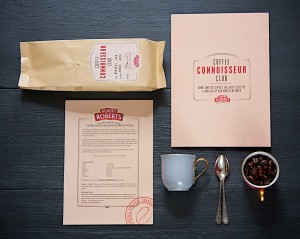 If the man in your life is a coffee lover, then the joy of getting a beautiful smelling package from Robert Roberts every six weeks for a year can't be beaten. There's a new flavour profile to each specially selected roast, and there's bound to be a few here that really shine throughout the year.  Particularly good if the person you're buying for needs a little bit of a boost in the morning. 
Racing Experience (from €119)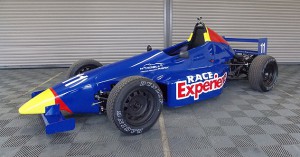 Even the men who don't care too much about cars will suddenly understand the fascination after zooming around a course at top speed in Mondello. He can drive anything from a Porsche up to a car styled to look like a finely-tuned Formula 1 machine for the day, complete with an instructor making sure he actually knows what he's doing. 
Advertised
Now, what else can we think of? A wine tasting course? A cookbook? Flying lessons? A charitable donation? There are actually loads and loads of things your brother / boyfriend / grandpops will suddenly realise he can't live without!
Have you got your presents sorted? Have any of these ideas put a lit light-bulb over your head? Are you running around screaming 'Eureka!' right now? Let us know in the comments (if you can catch a breath!)