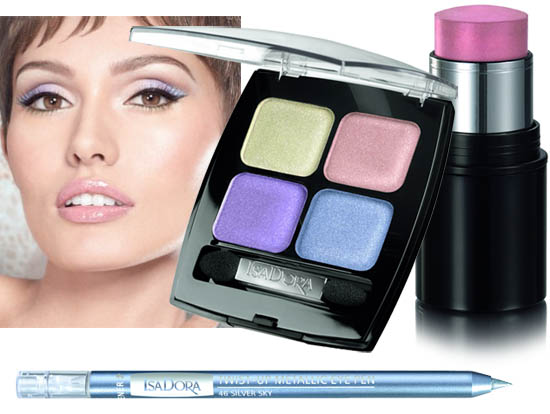 Like freebies? Lets kick off the roundup of Isadora's spring collection, Pearls of Passion, with some free gratis news, so. Buy any two products from the range and you'll get a gift of a nickel-free bracelet made from glass pearls. Worth €25, it's available while stocks last.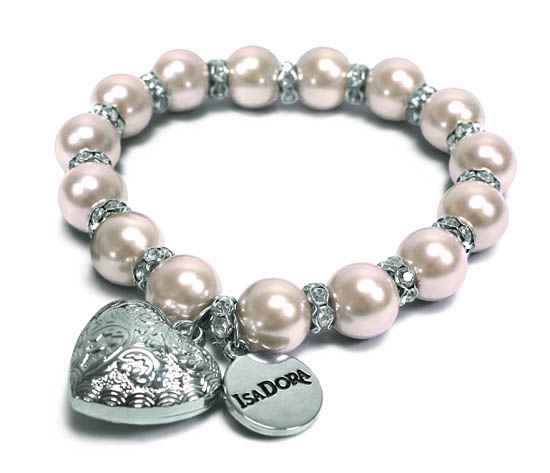 So, what might you pick to qualify you for the bracelet? There's a shadow quad for €13.50, the really great Glow Stick Blusher in Rose Bud, €15.50, is repromoted here, and there are some new eyeliners, which seem to be moving into the space occupied by products like Gosh's Velvet Touch pencils and Nars' Larger than Life Long Wear Eyeliner.
Twist-Up Metallic Eye Pen, €10.95, comes in three shades, Golden Khaki, Silver Sky and Icy Lilacs. These propel and have a sharpener in the base. I'm trialing Silver Sky and boy is it metallic. Very soft and easy to apply, it can be sheered out and worn as shadow too, but it is let down by the fact it doesn't set, unlike Avon's Supershock, for example. Bit of a shame and if that was addressed, these would be incredible.
Advertised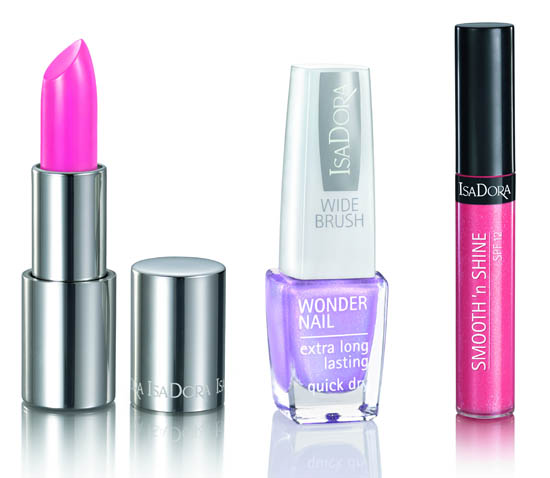 Smooth'n Shine Lip Gloss SPF12, €10.95, is also new - it's there on the right. "An extra light gloss which gives lips a sheer water-like shine," apparently.  It'll come in four colours: Praline; Pink Nectar; Peaches n' Cream and Strawberry Daiquiri. There are two Jelly Kiss Lipsticks, €12.95, in Ballerina and Peach Pearl, and three Wonder Nail Polishes for €7.95 in Marzipan, Icy Lilacs and Silver Sky.
Everything's on stand now - what's tickling your candy-coated fancy?