 With summer fully over now, the elements are playing absolute havoc with my skin. Time for a much needed facial.
Earlier on in the week, as part of Rebecca's eight-week guide to Christmas skin prep, she recommended that now was about the time to take a trip to the facialist. So, I journeyed down to Greystones to try out this new Guinot Hydra Peeling facial I had heard so much about. I have always been a fan of Guinot facials, mainly the extraction one, as it's a great balance between function and skin-clearing and relaxing. It's that hour you get to take out of your day for complete "you" time.
Recently Guinot has launched the Hydra Peeling facial, based on skin renewal. This is an alternative to a chemical peel that promises to give the same results. The new signature facial consists of three steps: the skin peel, the regenerating beauty massage, and the soothing mask.
The Skin Peel 
The beauty therapist started by cleansing and exfoliating my face. The idea behind this is to smooth visible signs of ageing, increase radiance, reduce dark spots and brighten the complexion. The exfoliation is not harsh at all and almost feels like a mini massage. The smell of the products is to die for, with hints of green apple, mandarin, and lemon. My skin felt so fresh and clean after.
Regenerating Beauty Massage
Next is the specialised Hydra Neuve massage, This boosts cell renewal to stimulate the regeneration of the epidermis. The message is so relaxing and hugely enjoyable focusing on your face, neck and shoulders. Again the rich smells encourage you to fully switch off and relax.
Advertised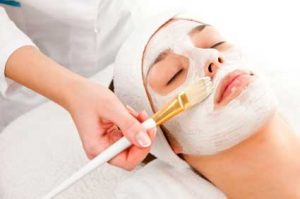 Soothing Mask 
Lastly, the Hydra Beaute Mask is applied. It's a peel-off mask which feels cool and tingly when it's applied initially. But the best part is that it is completely mess-free. It peels off in one go, removing all your dead cells and leaving your skin fresh as a daisy.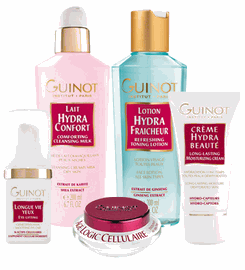 The best part of this whole treatment - aside from glowing and radiant skin - was the complete relaxation you get with a Guinot facial. Between the mood-lit room, heated blanket and aroma of the products, Guinot really know how to help you switch off. This 45-minute treatment will set you back €90, but it's truly worth it for the glowing skin results and the quality r&r.
Advertised
It's available in 160 salons nationwide including the Mary Cohr Salon in Greystones, Guinot's flagship salon in Ireland, where I went.