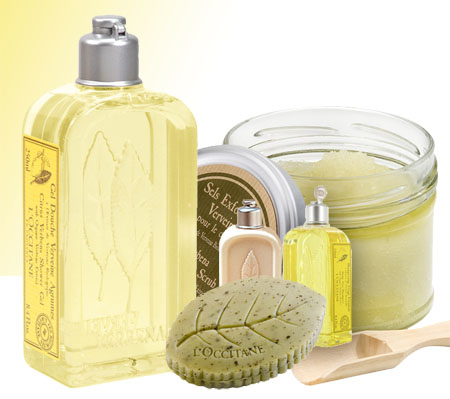 Yum Yum Yum!
I LUURRVE the Verbena Harvest Range from L'Occitane. Not too sweet, it's gorgeously tart and what's even better is that there's bleedin' loads of it. Showergels, body lotions, soap, salt scrub, handwash and cream, plus fragrance and a foot range.
My favourites are as always, the bathing products - the shower gel and foaming bath are delicious to use, and I think next on the Verbena List is going to be the delicious looking body salt scrub. Mmm!
If you're balking at paying full retail, then head over to Strawberrynet, who have a ton of Verbena products for the cheap. HURRAH!
Advertised
L'Occitane Verbena Harvest Shower Gel
L'Occitane Verbena Harvest Soothing Body Ice Gel
L'Occitane Verbena Harvest Body Salt Scrub