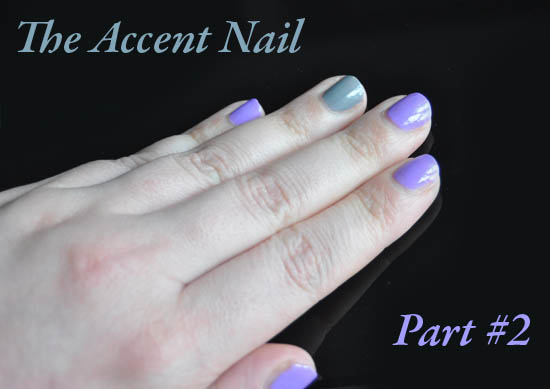 My first stab at an accent nail met with a firm thumbs down from you lot, but undeterred (and bored), I thought I'd give it another whirl. Nothing if not persistent, me.
The ill-applied shades are Illamasqua Nail Varnish in Jo'mina, €15, - a newbie from the Body Electrics collection, and the accent is Rimmel's new 60 Seconds in Grey Matter, €5.23.
Calling upon himself to do the photography honours (I haven't yet trained self to take photos with my feet) he helpfully told me that I must have accidentally painted one nail on each hand the wrong colour. "No, no," I said, "they're meant to be like that."
Shaking his head, he took the photo and then silently handed back the camera before going back to playing football on his Xbox360.
Guess I can work out what he thinks of it, so.
Advertised
What about you? Is this a more successful attempt or is the accent nail just stupeh now altogether?
A close-up shot and the bottles are after the cut.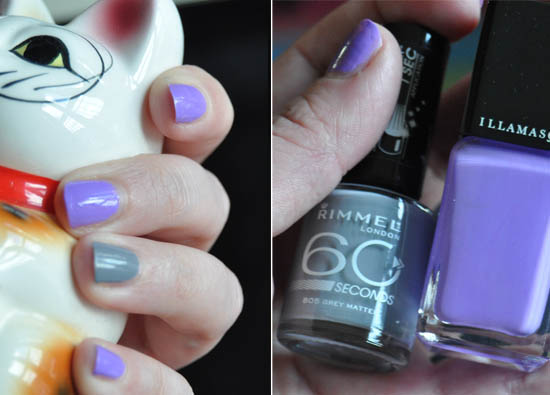 I am so crap at painting my nails it's not funny. I also really should invest in a tidy-up brush, but *whine*, that would be hassle.