 Certain products can be found in most of our make-up bags but sometimes we're caught on the hoof either running out the door or having forgotten something. And with that in mind I thought I'd write about some tricks and tips I've picked up when working that involve alternate uses for three ol' reliables.
The concept of multi-tasking isn't new of course, multiple use products such as Stila Convertibles (€22) and NARS Multiples (€41) are always popular but there's no reason why more traditional make-up products can't be just as multi-functional and hard working. Here are a few of my tips but if you've any to add I've love to hear them!
Lipstick: Love or loathe, lipstick is probably the most classic make-up product out there. New formulas are constantly launching each season which means we have an endless array of textures and finishes to choose from including matte, sheer, long lasting and hydrating. I love using lipsticks as blushers as it can give as unity to a look if worn alongside the lip colour. The trick with this is to apply your lip colour and then pat your fingers on to lips, using the excess colour on your finger tips to apply colour on the apples of cheeks so it isn't too "Aunt Sally".
Eye Shadow: There is so much you can do with a single eye shadow! An iridescent creamy shade can double up as a highlighter used over cheekbones, under brow bone and along the cupids bow while a deeper, grey/taupe/mushroom shade can serve in place of a brow powder. If you're not confident using liquid liner to create a feline flick, a dark eye shadow is the perfect way to map out a template first, or alternatively, wear it alone for a soft finish.
Advertised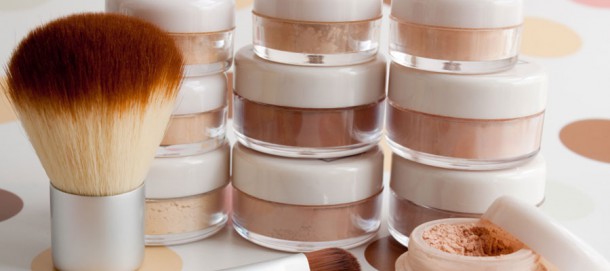 Powder: What would we do without powder? It's definitely one of my favourite products and is a true multi-tasker, reducing shine and setting make-up for the day. That's not all it's good for though, I've mentioned previously that powder is a little like a magic eraser for make-up and it's true; you can use it to  tone down blusher, blend out eyeshadows correct and bronzer if it's gone a bit patchy. I also like to use it to matte down lipsticks and sharpen the edges of both lip and eyeliner for finishing touches. If you use two powders that are about 2/3 shades of each other you can also enhance and shape bone structure and features in a more subtle way than traditional contouring methods.
Any tips or favourite products to recommend? To the comments!