 Welcome to our weekly 'Ask Beaut' where we try to help with all your beauty dilemmas, troubles and concerns (and if you've any to add, you can check out all the original questions here).
This week's question to our Beauty Editor is all about make up brushes.
Charlie asks:
'Aisling,
Welcome to Beaut!! What brand of affordable make up brushes would you recommend?'
Hi Charlie,
Thanks so much, it's lovely to be here!
I like this question, I actually have a penchant for make up brushes. I have so many of them in all shapes, sizes, colours and materials. But this does not stop me from buying more.
I knew I had a problem after the beauty show in the RDS where I bought over one hundred (yes, you read that correctly) more despite clearly not needing any more. So I forbid myself from buying any more until the new year. Yeah, I'll let you know how that works out for me.
Because being honest, you do not need loads of different brushes. As a working MUA, I have oodles because they are the tools of my trade. But for the regular beauty lover, you can create most eye make up looks using three brushes and can create a flawless skin using another three.
And so six brushes is all you'll need (unless you have very thin lips and you like to wear a dark lip, then one additional for the lips).
I am going to follow this article up with a piece on exactly what brushes you need and where to use them so you can have a clearer idea about brushes. But going back to Charlie's question about affordable brushes and brushes ranges, my top three in that category are as follows:
Advertised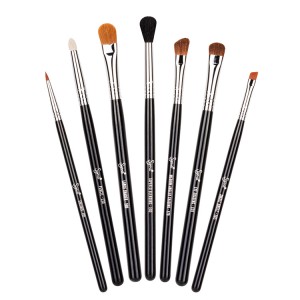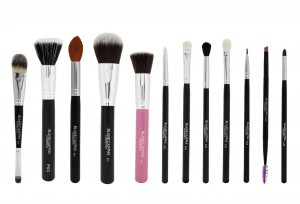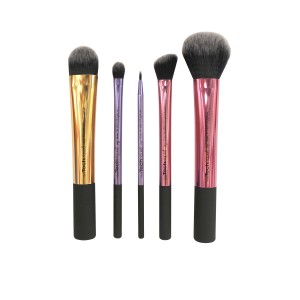 Advertised
All three of these ranges are good quality and affordable. I believe that any cheaper and the hairs would most likely be synthetic and not worth wasting your money on. This is because they wouldn't apply product well and you would end up with a lot of black hairs all over your face. So unless that's the specific look you're going for, I would suggest this price range and above.
What are your go-to brushes? Have you ever suffered the joy of someone mistaking dropped hair bristles and gesturing towards your face and saying softly, just so you know, I think you might need a pair of tweezers there...