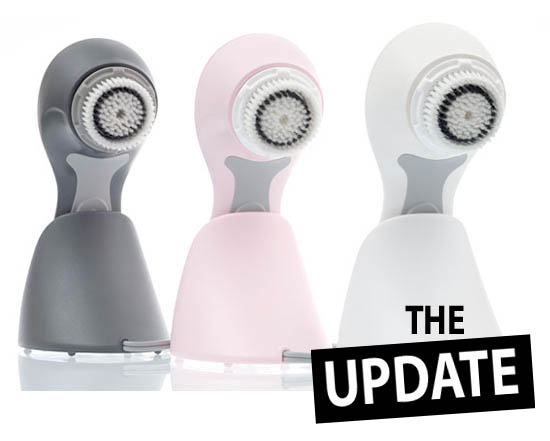 I had an email from one of our lovely readers (hi Elaine!) recently to enquire how I've been getting on with my new(ish) Clarisonic, as she's travelling Stateside in a couple of weeks and thinking of investing in one herself.
Now, I have to tell you that I've been putting this update on the long finger a bit, because the honest-to-God answer is I'm not entirely sure how I feel about the Clarisonic at the minute. When I first started using it, it was like my skin was having a "Eureka!" moment - my pores immediately looked less gunky, my fine lines looked smoother, and my complexion overall looked clearer and more even-toned.
Things aren't quite as spectacular a month in, however.
Advertised
My cheeks, never usually a problem area, are suffering with pockets of resistant congestion. Now, I've read a lot user feedback online that suggest this is a common occurance but does, for most people, clear up and stay gone shortly after it becomes a problem.
With all that said, my mum and sister commented at the weekend that my skin has "never looked better", so maybe I'm standing a little too close to the mirror on this one.
I'll be sticking it out for several more weeks in hopes that my dream skin will materialise - you'll be the first to know if it does (or doesn't!)