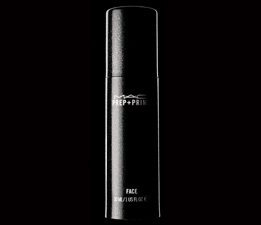 Marie is after a face powder that will be able to cope with her oily nose - the rest of her face is dry, but the nose causes the age old problem of shine. Can we help her out?
Oh, we sure can. There are four things you can try, and they're not all powder either. Number one is Dr. Feelgood by Benefit which is a mattifying balm that has the handy ability to set foundation and reduce shine. So you don't dry out the rest of your face further, yet you keep shine under control. If you find you're getting shiny by lunchtime, just whip it out and pat the nose down. Buy in Boots and Arnotts or direct from Benefit.
The second thing you could try are papiers poudres - we blogged about them last week and they're basically little sheets of facial 'blotting paper'. Tons of companies make them, such as MAC, Bourgeois and the Body Shop. They're generally reasonably priced, small enough to take everywhere too, and easy to come buy - a trip to Boots ought to net you a pack.
They're a bit more of an on the spot fix than a solution though, so the third thing I'm suggesting is a foundation primer, such as MAC's Prep & Prime, (above) which evens out skintones as well as soaks up excess oil. You'd use this before your foundation and it'd be well worth I try, I think.
Advertised
Lastly, and still on a MAC trip (you'd swear they pay me - I wish) I think their Blot Powder sounds like it'd be a great one have a go of. It will "provide shine control without adding any noticeable colour or texture". It's also available in 5 shades so you should find one to suit your colouring. Both MAC products can be bought in Brown Thomas stores.