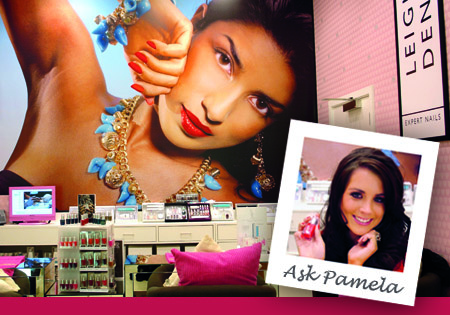 There's nothing quite like getting that niggly beauty Q you've been mulling over answered. So that's why we've decided to put your questions to Irish nail expert, Pamela Laird. She's the owner of the Leighton Denny nail bar at House of Fraser in Dundrum, and is a bit of a bone fide expert in all things hand-y.
I know you lot are bursting with Urgent Questions you need answers to, so leave your nail-related query in the comments, we'll put the best of the bunch to the glamorous Ms Laird, and  report back with her pearls of wisdom. Can't say simpler than that, really. Off yiz go!
Advertised
UPDATE: comments closed, as we're putting your questions to Pamela right now!