 Whenever I encounter anyone with eczema, I always tell them that when I suddenly found myself suffering from it a couple of years ago, I managed to clear up a rather horrid bout in three weeks by using La Roche Posay's Lipikar Baume AP+ and the accompanying Lipikar Soap-Free Shower Oil Gel.
Ever since then, I use only that shower gel and Lipikar Baume AP+ on my body when I moisturise after showering. Given my love of skincare, that might be a touch surprising - this body cream isn't beautifully scented and it doesn't feel beautifully luxurious. What it does do, though, is work. If you apply it to arms or legs that are dusty with dry skin, or an angry red patch of eczema, you will see the results very, very quickly.
Naturally, I was anxious when I heard that the folks at La Roche Posay were reformulating my daily staple! Generally, reformulations of an effective product are for marketing hype, and disgruntle me in the extreme. I'm glad to say that this isn't the case here. The people at La Roche Posay really know their skin, and they have genuinely improved this product.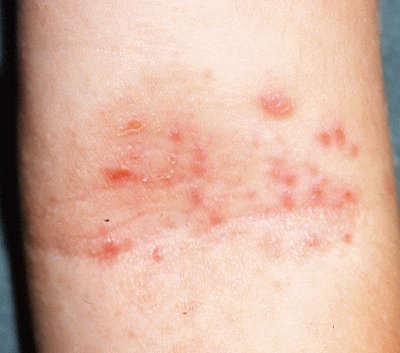 Many skin conditions are caused and contributed to when the balance of bacteria on the skin is thrown off. If the skin is too acid or too alkaline, conditions like eczema, acne and dermatitis have an ideal canvas to let allergens and irritants in. The reformulated Lipikar Baume AP+ now contains a helpful bacterium - Vitreoscilla Filiformis, which helps to restore the skin's barrier and bacteria level, which in turn helps the skin to protect itself. Flare ups are caused when the skin isn't able to do this efficiently. The new formulation will help it to do this, as well as nourishing the skin as it always has.
Eczema is a really boring topic of conversation until you find that you have it yourself (like Andrea and her eyes), or find yourself living with a child who is suffering with it. It affects one in five children and one in twelve adults, and can really affect quality of life.
Advertised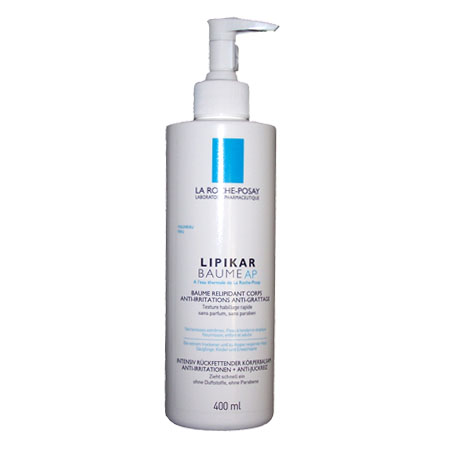 This product should help, and I love the fact that La Roche Posay don't mess about when it comes to quantity- this is available in a large 400ml pump bottle for €19 or a 200ml squeezy tube for €13.50. And a little goes a very long way; this is more of a balm than a traditional moisturiser, and yes, you can use it on both face and body!
You don't have to have eczema to use this - seriously dry winter skin will benefit enormously. It makes skin that feels tight and unpleasant feel better immediately, and it's not incredibly heavy or oily. I love it!
Do you use this? And how do you feel about product reformulations in general?