 I like Avene. Their products are, for the most part, really effective. They're always gentle and tend to work with your skin rather than against it. My only major grievance with them was that the product range was difficult to navigate because all of the packaging looked so similar that one product was easily mistaken for another. They've sorted that out now, and their labelling is more consumer-friendly, so you can enjoy browsing without confusion!
Avene's latest offering is very intriguing. We only got our hands on it last week, and Avene recommend a month's use before you'll see results, so the verdict is still out, but we thought we'd give you a heads-up on what is being referred to as the latest thing in adult acne treatment.
Cleanance expert can be used in combination with any acne medicines you may be using, and it can also be included in a skin regime which involves layering skincare, as mine does. When I was first introduced to this product, I thought that it would be something like La Roche Posay's hero product, Effaclar Duo Plus. On first impressions, Cleanance Expert appears to be quite different.
The folks at Avene are reliable for conducting studies and collecting data on how people fare with their products, and this one certainly shows promising results.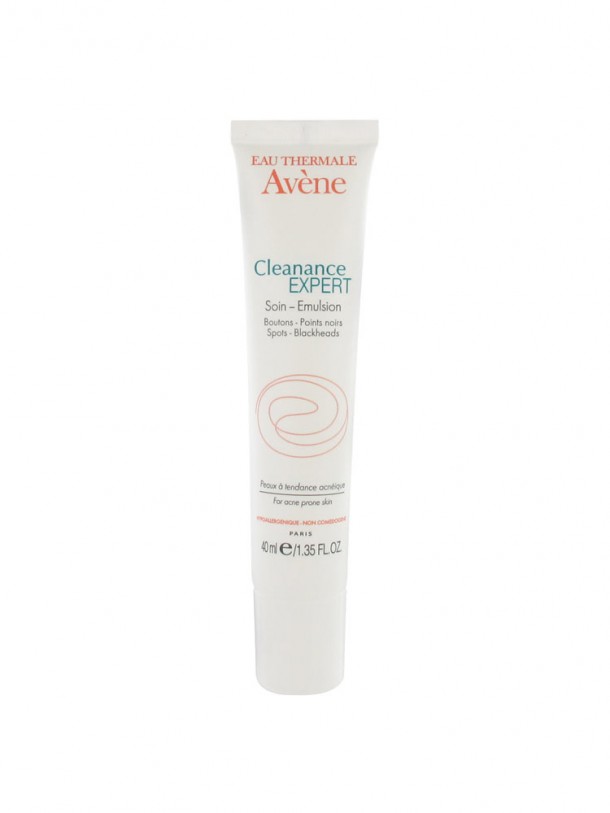 Advertised
There are two things about this product which appeal to me. It contains an exfoliating agent called Xpressin, which Avene claim has the same chemical power as 6% glycolic acid but is far, far gentler on the skin. I love glycolic acid, but I'm also open to alternatives. Because the product doesn't contain glycolic acid, it has a PH level which matches that of skin, which is great. When the skin's PH level is off, certain bacteria levels can rise or drop, resulting in imbalance and breakouts. In the usual spirit of Avene skincare, this product is as gentle as it claims to be.
They've also patented an ingredient called Diolenyl, which seems ingenius. It tackles the bacteria which are the main culprits in causing acneic breakouts, but the diolenyl is triggered into action only by those specific bacteria. So it works only where and when needed, and it doesn't kill off all of the good bacteria which are beneficial to your skin.
In terms of formulation, Cleanance Expert is light, hydrating, non-drying and lightly scented, though suited to the most sensitive skins. We'll let you know how we get on with it after trialling it for a while. IT's available now at €19 and a 40ml tube should last for a month to six weeks with twice daily use.
Do you like the sound of this? Which products do you find really effective for acne and breakouts? To the comments!