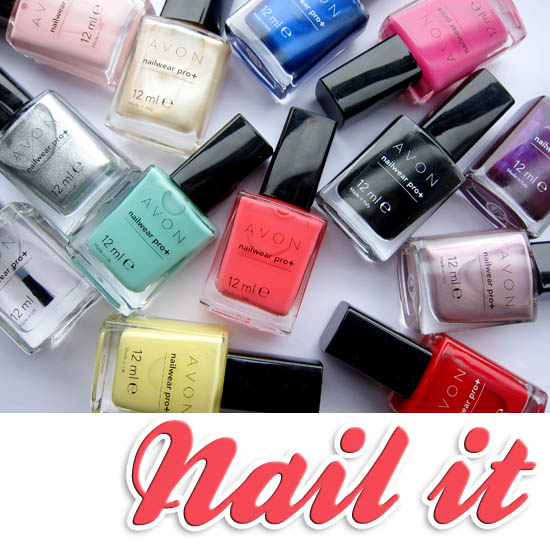 Colour fans will be chuffed with this upcoming launch from Avon, an updated version of the Nailwear Pro Nail Enamel line. Nailwear Pro+, €8, is out in May and will be available in 13 shades, with a further nine more added at a later date.
There's something here for everyone: shimmers, pastels and brights are all covered, with a black, metallic and clear thrown in for good measure. From left to right on the nail wheel, the colours are: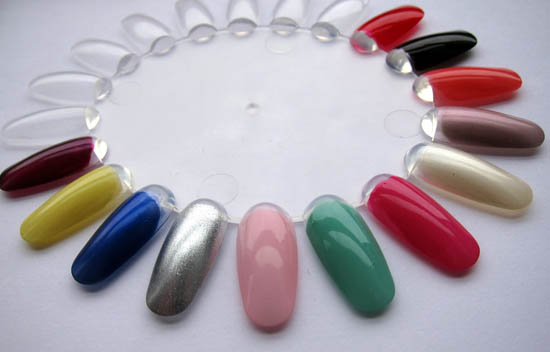 Decadence
Lemon Sugar
Cosmic Blue
Starry Sky
Pastel Pink
Sea Breeze
Viva Pink
Star
Romance
Coral Reef
Licorice
Real Red
Clear (honest, it's on there!)
As well as colour and shine, we're promised nail care benefits, too. Diamond dust (really!), calcium and keratin are present to strengthen and protect the nails, providing up to 12 days wear. I've rarely got longer than three days from any nail colour, so I'm not holding my breath.
Advertised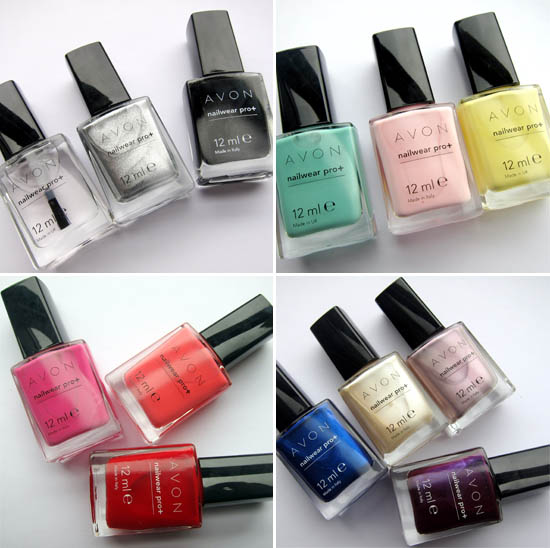 The entire shade selection including darks, metallics, shimmers, corals, pinks and pastels
The three pastels are my pick of the bunch, along with that sparkly silver, Starry Sky, and I'm liking that coral colour a lot too. And at just €8 each I think they've pitched the price just right, so I reckon these are definitely worth a punt.
What do you think, anything floating your boat?