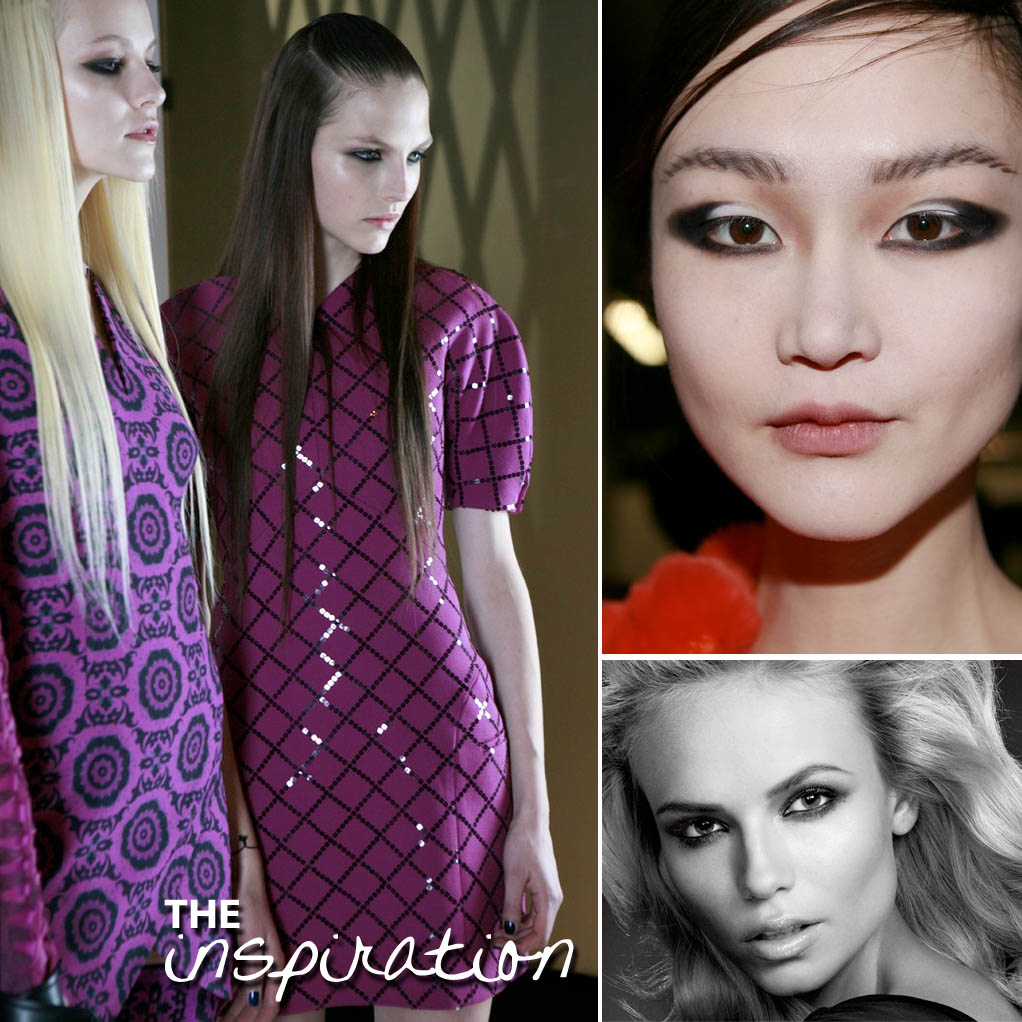 The dreaded black smokey eye. This is one that I normally shy away from because it can easily look quite harsh with my pale skin hair and eyes, but I quite like the end result! I tried to keep it as simple as I could using only two shadows and minimal products. Enjoy!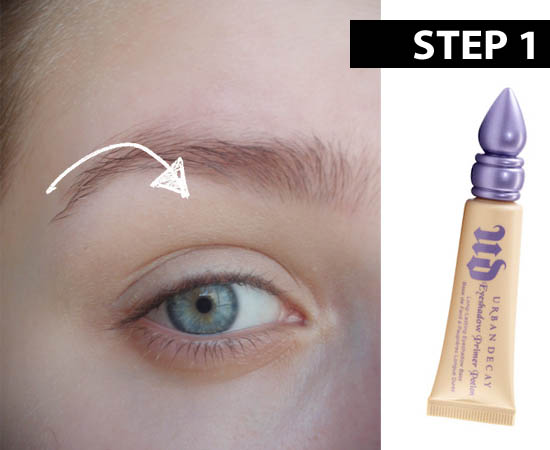 1. I applied Urban Decay Primer in Eden all over the lid and under the lower lashes. I would recommend not applying your base until after the eyeshadows as it's next to impossible to clean up afterwards, especially when using dark shadows.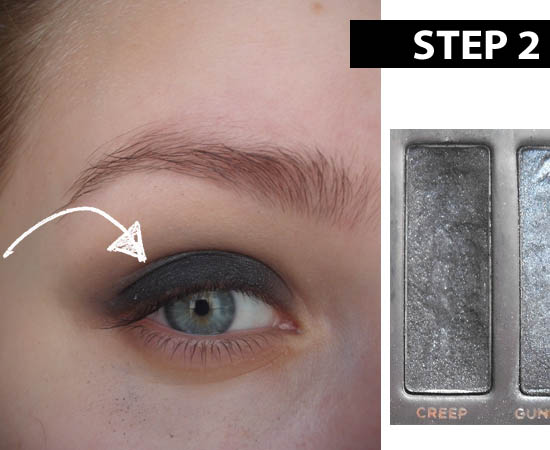 2. Taking Creep eyeshadow from the Urban Decay Naked Palette on a flat shader brush. I packed this on using patting motions across the lid. You could use a matte black if you prefer but I thought the shimmer through this would be nice.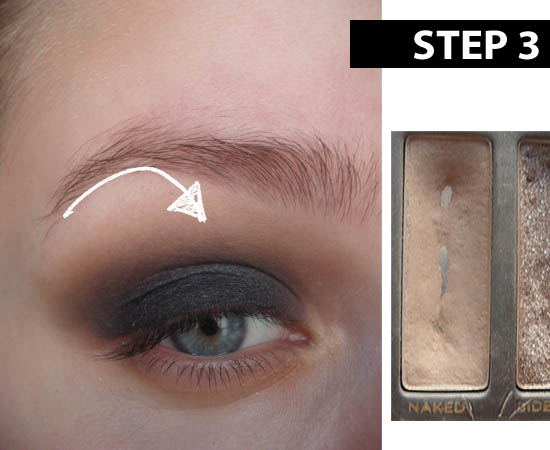 3. On a blending brush, I took Naked from the Naked Palette and swept this in through the crease to create a soft blend and get rid of any harsh lines. Don't be afraid to go back and add more Creep if you feel like you wiped out too much of the colour.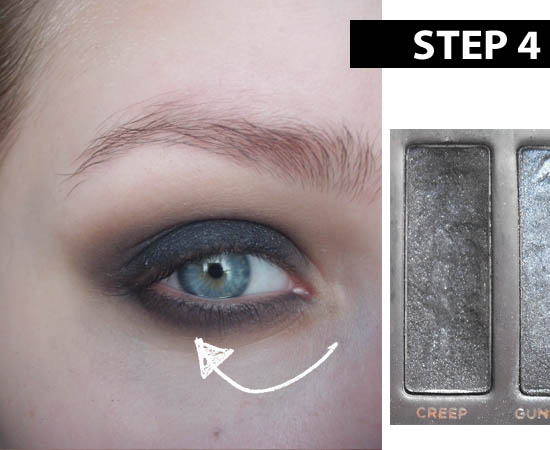 4. Using the same flat shader and Creep again, I brought some shadow down under the lower lashes. This is supposed to be quite a grungy look, so don't be afraid to add loads. Again blending out the edges with Naked.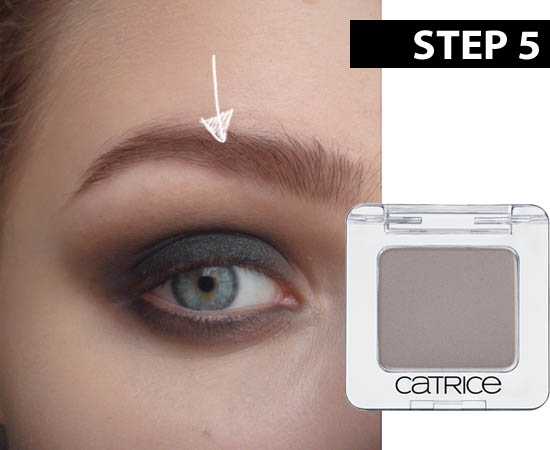 Advertised
5. At this stage I cleaned up under my eye and applied my foundation and concealer and filled in my brows with Catrice eyeshadow in Starlight Espresso.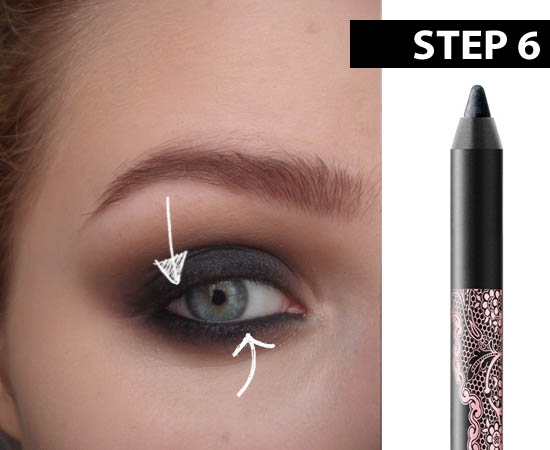 6. I ran Avon SuperShock Gel Liner on the top and bottom waterline, using a synthetic angled brush to really smudge the colour through the lower lashes.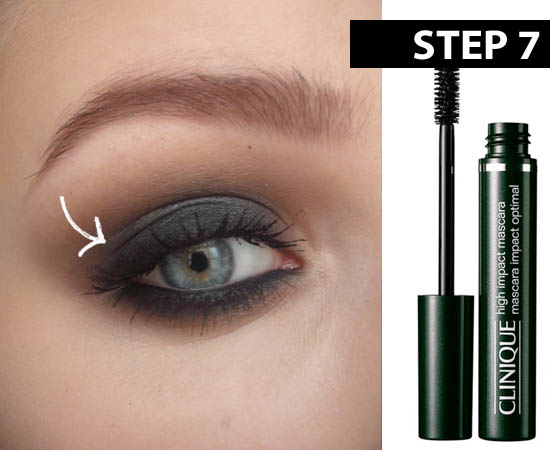 7. Now use Clinique High Impact Mascara. I made sure to really push this in to the lashes and not bothering to clean up any smudges, they're part of the look.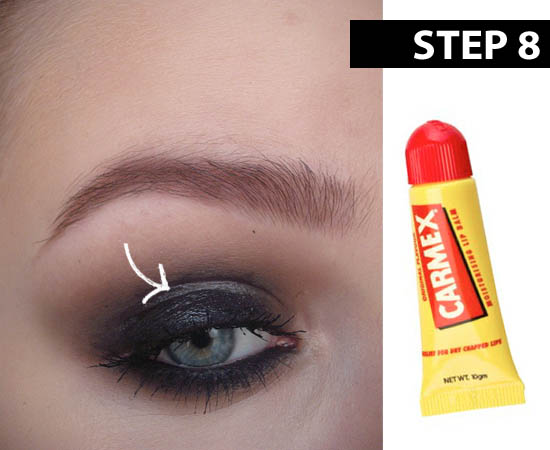 8. You could leave the look at that, and have a lovely classy smokey eye, and I would recommend doing this is you're hoping for it to last all night, but if not, you could do what I did and add some gloss to the lid for a super grunge-effect.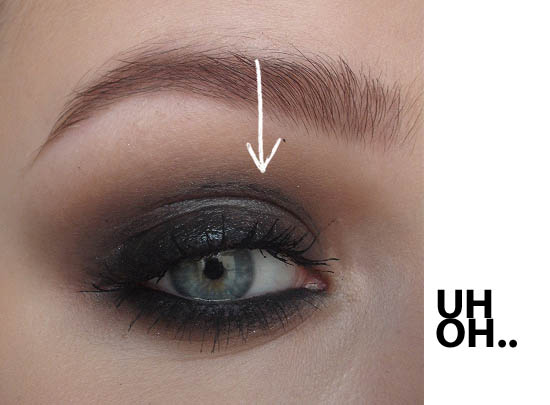 Bear in mind, this step will make pretty much all the hard work you just did useless as I discovered - ha ha! I just used Carmex lip balm.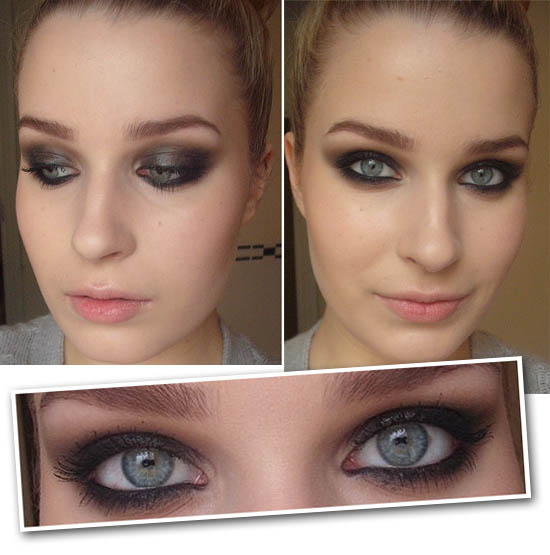 Advertised
The finished result. Do you like?