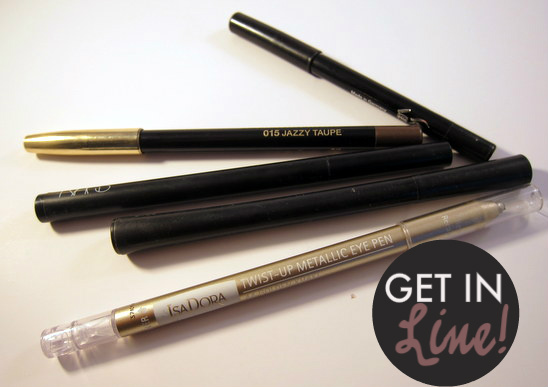 I'm currently rocking a rather amazing set of Mink lash extensions from Up To My Eyes. The one downside? I haven't felt comfortable wearing eyeliner with 'em - and I'm having serious withdrawal symptoms. Eyeliner is my comfort blanket - has been since I was 14 and thought raccoon eyes were the very height of grown-up chic. (For the record? They're really not.)
Fast forward a few years and I was experimenting with wobbly winged out flicks - and that's still pretty much my favourite makeup look of all time, ever. Well, I could live without the wobbles (and if you could too, you should really check out this post).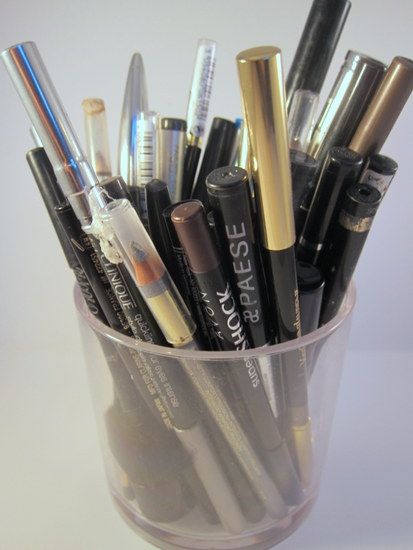 Just some of my eyeliner collection...Heuston, we may have a teeeeeeny little problem!
Advertised
A good felt tip pen liner is my poison of choice - I like 'em rich and dark (resisting the urge to type 'just like my men', because it seems like bald and broke is actually my thang). Smudging and flaking are obviously out, and they have to last the distance, too. The NARS stylos, €19, are up there with the best I've ever tried, but the Bourjois Liner Feutre is also a trusty stalwart - and at around a tenner, it won't break the bank.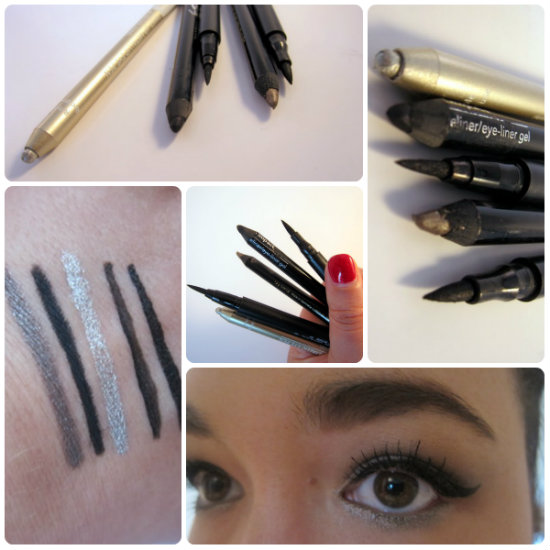 I also have a weakness for a soft and creamy pencil that glides smoothly on the eye - I often team a black pen along my top lashline, with a lighter coloured kohl along the bottom. Lancome's Jazzy Taupe, €17.28, and Isadora's Golden Khaki, €10.95, are both absolutely gorgeous - the latter is more of a platinum gold that will see so much use over Christmas.
Tried any of these yourself? I'd love to know your thoughts - and share your personal favourites in the comments!