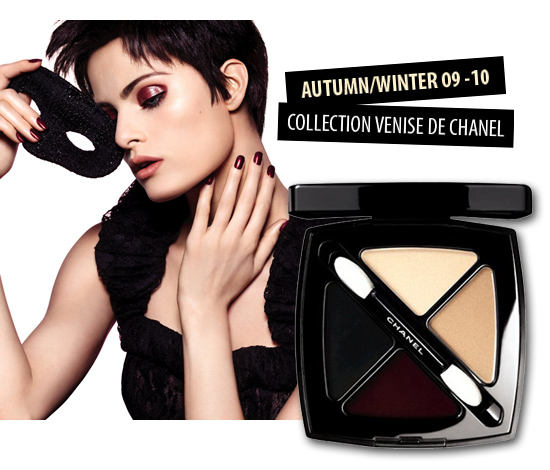 Ah you should never expect the expected from the Mssrs at Chanel - Karl's bound to say something completely outrageous, they'll get Lily Allen in to hoike herself about for something or other and then they they'll decide to go into the manufacture of Incredibly Expensive Bicycles, so I suppose I shouldn't be too alarmed that the star of the new Autumn / Winter collection is ... an eye gloss.
Yep. Much maligned, this particular item is one I'm keen to try and it's making a splash in the Venice collection.  Inspired by Madame's love of the place, apparently - according to the press release - "the very first time she experienced this unparalleled city, she knew that she had found a place of inspiration. A magnificent city, built on the water, exuding power and creativity..."
That'll explain the eye gloss, so.
Fancy a dekko at some more of the products as well as a full list of what'll be on counter from August 21st? Check after the cut.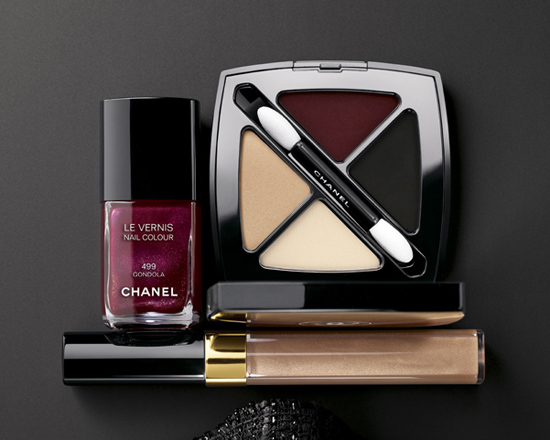 Above is the  eye gloss again, as well as one of the Le Vernis nail varnishes in Gondola and what appears to be a Levres Scintillante, but it's not mentioned in the press kit, so I'm not 100% if it's going to be on counter here. I'll put my detective pork-pie hat on and find out.
In the meantime, here's a listing of what will be on offer, including Chanel's lovely eye quads, lipstick, nail polish and blush.
*Limited Edition:
*Exclusive Creation Eye Gloss: €51.00
*Le Crayon Levres:  €20.00
Praline d'Or, €41.00
*Poudre Douce
Peche Caresse
Advertised
Rouge Allure, all  €28.50
Clandestine
Comedia
Amusing
Captive
Intuitive
Instinctive
Le Vernis: €21.00
Le 4 Ombres: €45.50
Irreelle Duo: €34.50
Joues Contraste: €36.00
Le Tissages de Chanel: €39.00
Advertised