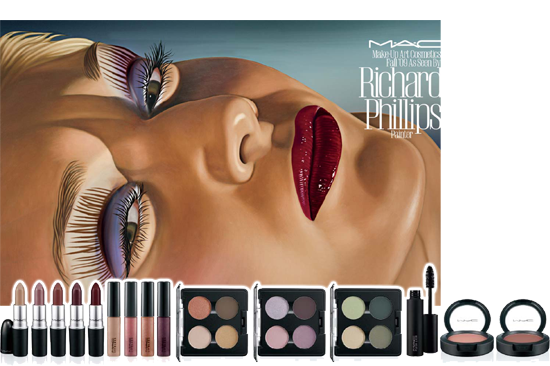 In case you were inclined to forget that at the core of makeup is artistry, MAC is going to remind you: one of four launches for September, Make Up Art Cosmetics is packed full of bright shadow shades and glitter, and has been brought to life by artist, illustrator and photographer respectively, Richard Philips, Maira Kalman and Marilyn Minter. Look for it on counters on September 3rd.
Above you can see Richard Philips' photorealistic take on the collection - for a closer look at the products and to see the other two prongs of the collection, check after the cut.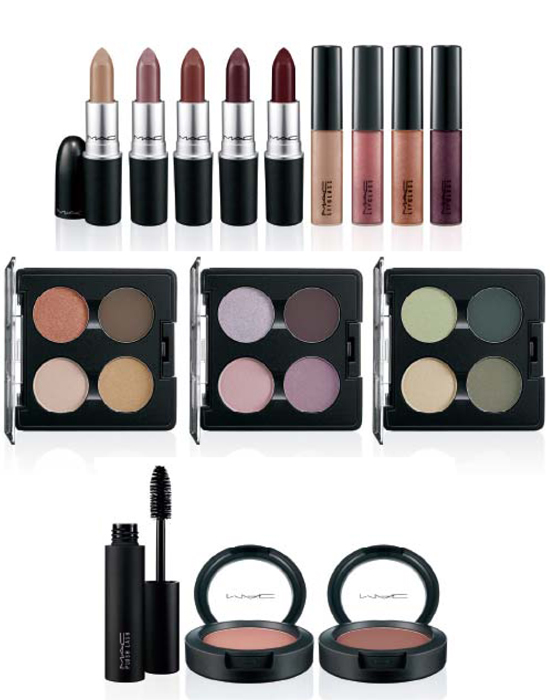 Lipstick, €17.50, comes in five shades, front lit*, high strung, lovin' it*, hold the pose* and full body*.  Four Lipglasses, €17, young thing*, personal taste*, new spirit* and on display*, will be on counter as will three shadow quads (all limited) for €47.50. They come in notoriety, private view and photo realism. Two blushers, €21.50, will come in the perfect cheek* and notable dirty*.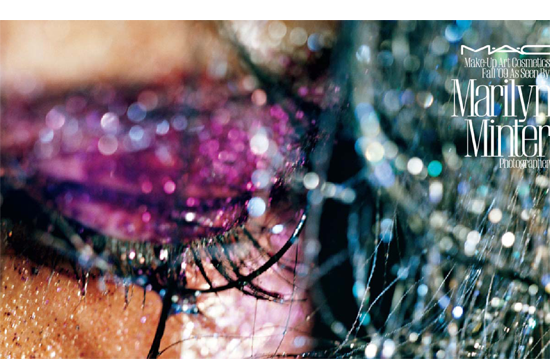 Advertised
Marilyn Minter's take on the collection is my fave: gorgeously glittery and totally in yer-face. Bliss. This slice of niceness is made up of glitter, reflects glitter and pigments.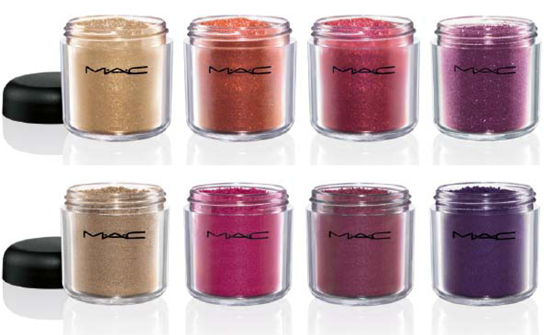 Top row: Glitter and Reflects Glitter, €20, in gold*, reflects copper*, reflects rust gold*, fuchsia*
Bottom row: Pigment, €24.50, in cocomotion*, brash & bold*, heritage rouge*,  push the edge*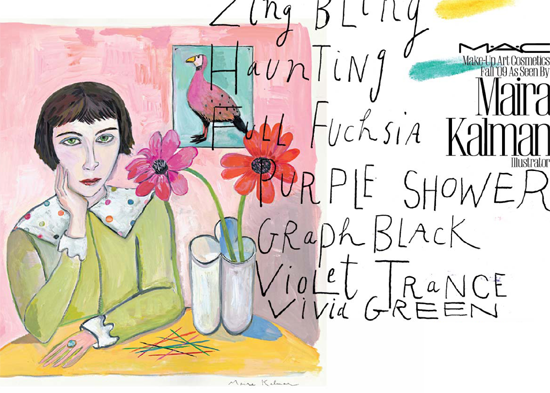 The last of the trio is  Maira Kalman's take, representing a suite of brightly coloured shadows and Technakohl liners.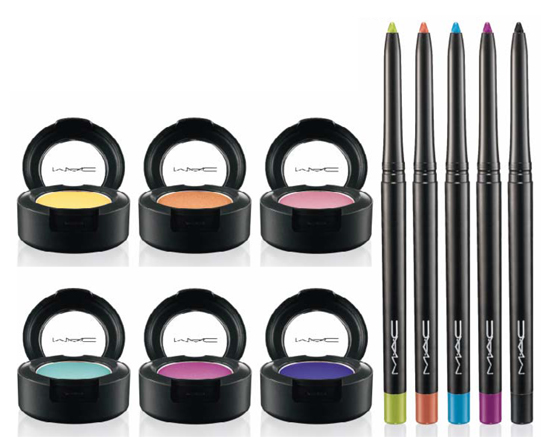 Advertised
Eyeshadows, €15, (all limited) come in (bottom row) haunting, purple shower and violet trance, with crest the wave, off the page  and maira's magic all on top.  They're joined by Technakohl liners, €18, in colour matters*, obviously orange* dirty coral*, artistic license*, full of fuchsia* and graphblack.
*all limited